The uber-luxury Lexus LM people mover will arrive in Australia later this year, and the just-revealed UK pricing suggests the top grade will exceed $200,000.
Yep, 200 grand for an MPV with what some might say are 'divisive' looks. But you won't care about that when you witness the spectacular interior.
The hybrid-only seven-seat "flagship luxury mover" is on sale to UK customers from £89,995 for an LM 350h front-wheel drive; £92,995 an LM 350h all-wheel-drive; and £112,995 the range-topping all-paw LM 350h Takumi.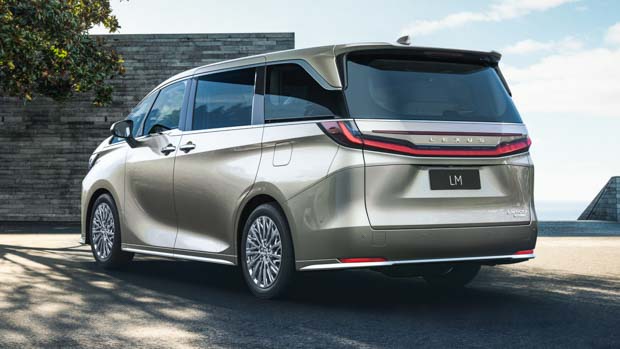 At current exchange rates, those numbers mean $171,500, $177,200 and – gulp – $215,300 respectively.
Aussie prices are unlikely to be a direct translation of UK ones, and it's not been confirmed by Lexus Australia which grade LMs we'll receive in Q4 this year, but we can imagine our figures won't be too far off the mark.
In May, Lexus Australia told Chasing Cars a turbocharged LM 500h would follow in early 2024. Like the UK's LM 350h Takumi it should only feature four seats; the two rear passengers thoroughly spoilt with space, luxe and entertainment.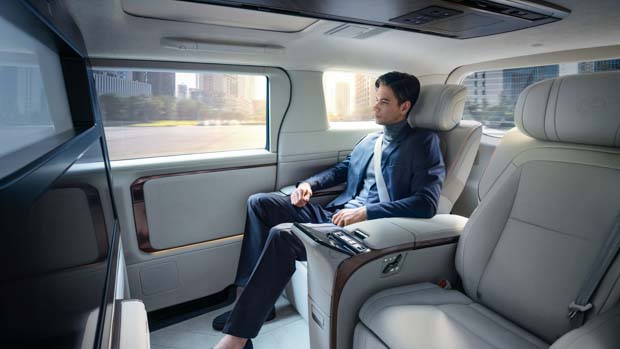 The LM 500h isn't on sale in the UK yet, but we can expect its Australian price would creep every closer to the quarter-million dollar mark.
What do you get for your (lots) of money?
The Lexus LM is based on the Japan market's Toyota Alphard and Vellfire, utilising a naturally-aspirated 2.5-litre four-cylinder self-charging hybrid electric powertrain.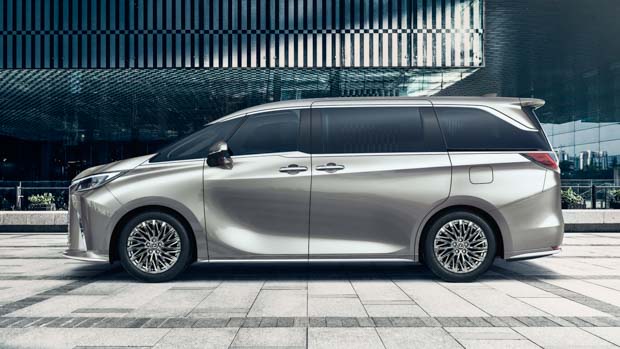 It's the same 184kW powertrain found in the new RX 350h large SUVs, which returns a frugal 5.0L/100km in FWD guise and 5.4L/100km in AWD grade. Chances are the mighty LM wouldn't drink a great deal more.
Lexus claims its LM is a "first-of-its-kind model," saying it's a "luxury mover" rather than a humble 'people mover' as it blends the "ultra-refinement of a limousine with a spacious people carrier package."
The closest direct comparison we have here in Australia is the LDV Mifa 9, which tops out at $129,000 before on-road costs in electric guise.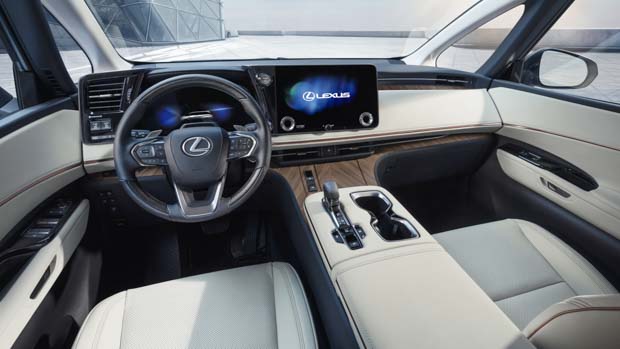 If you can call it an entry-level, the LM 350h isn't shy with inclusions.
The three-row seven-seater has power-adjustable front and middle row seats finished in semi-aniline leather with Ultrasuede inserts.
The driver scores a heated power steering wheel with wood inserts, panoramic view monitor and intelligent park assist.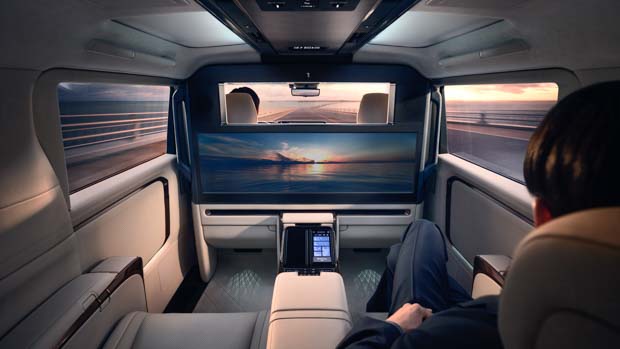 There are twin sunroofs, power sunshades, a 21-speaker Mark Levinson 3D surround sound system and 14.0-inch monitor that folds down from the ceiling for rear passengers.
Takumi grade fit for royalty and rock gods
Fourteen inches you say? Pah. Let's hop into the LM 350h Takumi and see what your $200k+ buys you.
For starters, a partition between the front and rear cabin houses a 48.0-inch widescreen monitor and a glass panel that can be dimmed for privacy. Take that, BMW i7 with your paltry 31.0-inch movie screen.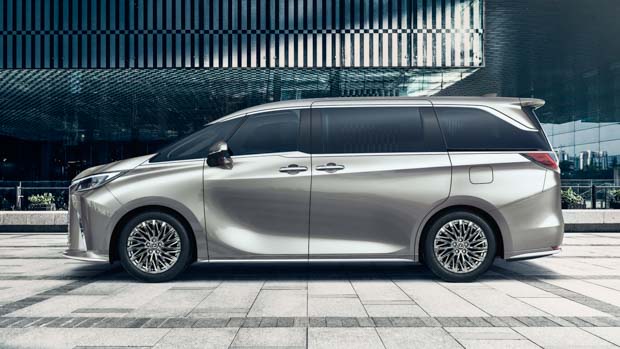 The monitor has three viewing modes: full screen, cinema and separate left and right screens showing independent content – with individual headsets to match.
You can project content directly from a smartphone or tablet, or connect to the screen via two HDMI ports.
There are only two rear seats in the Takumi, lessening the range-topper's use as a traditional people mover (which moves lots of people) and more into the realm of an airline's First Class Suite.
Said multi-function rear seats can be fully reclined to horizontal, and feature seven different massage programmes.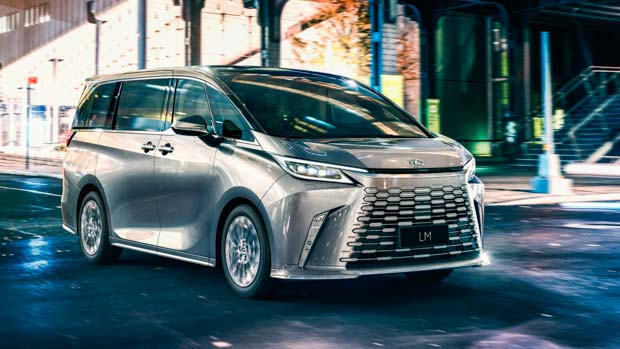 There are individual tables housed in the outer arm rests, while side panels hide USB ports are wireless charging trays.
The Mark Levinson 3D audio is boosted to 23 speakers, while Lexus Climate Concierge uses thermal sensors to control direct heating and ventilation.
Under the screen live individual left and right side glove boxes and a refrigerator box.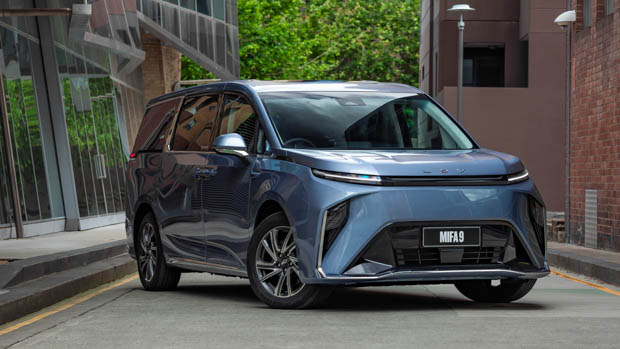 It all sounds very much like the perfect party bus for two.
We'll eagerly await the full specification and pricing for Australia-bound LMs, closer to their arrival in Q4 this year.
The following LM 500h – using the new Lexus-Toyota 2.4-litre turbo-hybrid engine – will likely be our four-seat range topper in early 2024.