Lexus will respond to growing demand in Australia for luxury passenger vans by releasing its second-generation LM model to Australia.
Revealed this afternoon at the 2023 Shanghai motor show, the Lexus LM will be built in two-row/four-seat and three-row/six- or seven-seat configurations – but it's not yet known whether one or all specs will be available to Australia.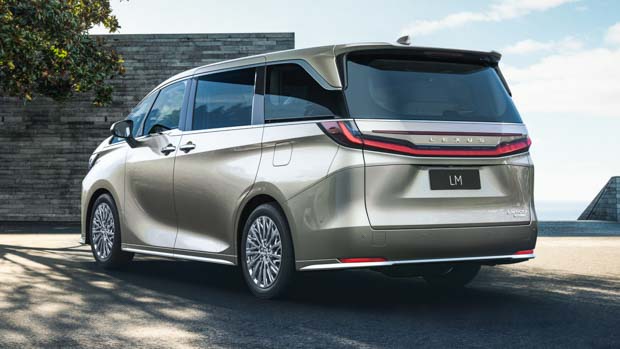 That said, it's likely that Lexus will choose to offer what it calls the "crown jewel" specification, which places a partition between two luxurious rear seats and the front seats, offering well-heeled travellers "complete privacy".
A smoked glass partition is paired with a 48-inch rear seat widescreen display, while the shock-absorbing individual seats have ottomans and full heating capabilities – while thermal matrix sensors keep occupants warm or cool.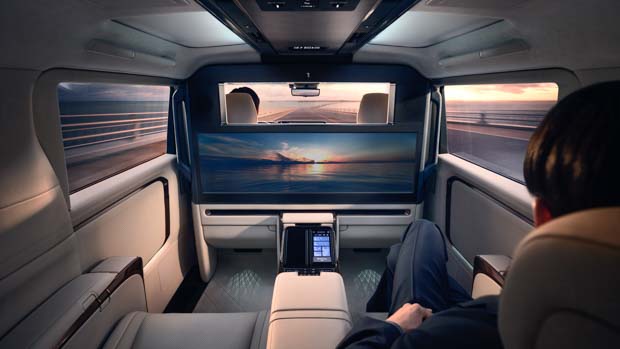 The four-seat layout, described as akin to "a first-class airline suite", further incorporates a leather-wrapped retractable table in the armrest area that can support a laptop.
Two hybrid engine choices will be available, and they're similar to what Australian buyers can already choose in the Lexus RX large SUV.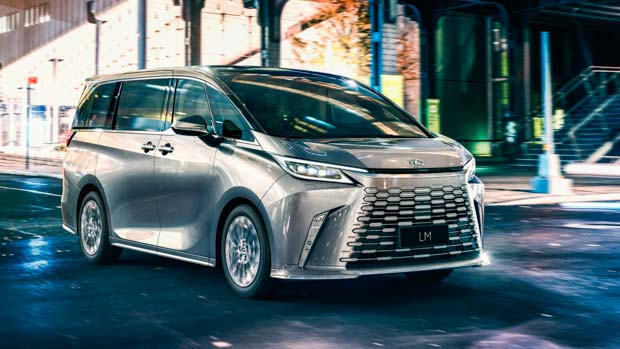 A 2.5-litre non-turbo petrol-electric hybrid four-cylinder engine will power three-row versions, likely with LM350h badging, while the flagship four-seater trim uses the new Lexus–Toyota 2.4-litre turbo-hybrid engine. It'll probably wear LM500h badges.
There will be no plug-in hybrid version or fully-electric LM at launch to compete with the Mercedes-Benz EQV.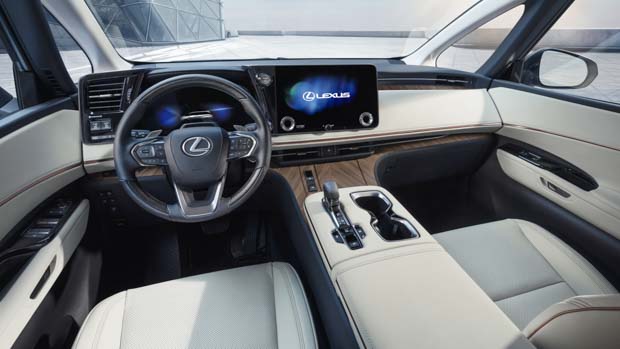 Mechanically, Lexus says it has achieved a 50 percent uplift in chassis strength compared to the outgoing LM that was not sold in Australia.
The second-generation of the van is likely to share its underpinnings with the next Toyota Alphard, and it incorporates new bracing in the radiator, rocket, rear underfloor and quarter pillar regions.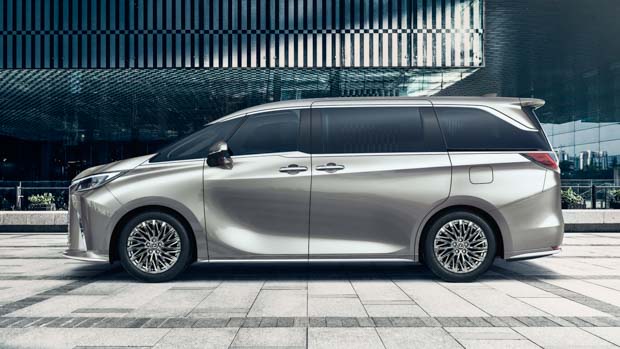 Adaptive dampers have frequency-sensitive valves allowing a better range of fine damping.
The LM will offer a choice of 17-inch or 19-inch wheels, while measuring 5125 mm in length (on a 3000 mm wheelbase). It's 1890 mm wide and 1945 mm tall.