For 2022, Ford Australia has brought back an iconic nameplate, the California Special, for its Mustang V8 coupe and convertible.
Prices will start from $67,290 for a manual California Special coupe – $2000 more than a standard version – and buyers receive cool cosmetic differences over a standard Mustang.
The California Special does not receive any extra power or other performance enhancements, however what it does get is extra street cred not found on a regular Mustang.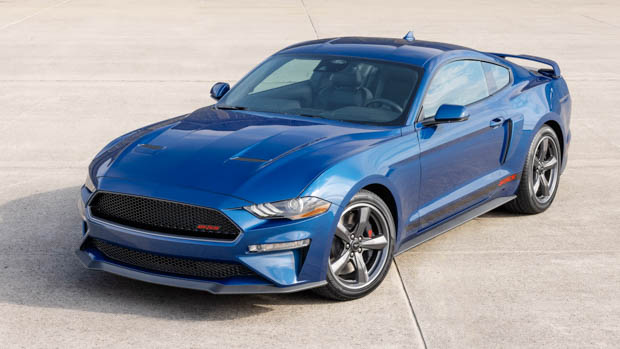 So where did the California Special nameplate come from, and why is it significant to the Ford brand after all this time?
A brief history lesson on the California Special Mustang
Way back in 1968, Ford decided to change up the current Mustang spec and release a limited edition car, which they named the California Special.
This was in order to compete with the rest of the muscle car competition at the time, mainly from massive competitors such as the Camaro, Firebird, Gran Torino and even the Mercury Cougar.
At the time, California was found to be responsible for 20 percent of all Mustang sales in the United States, so it made sense for Ford to market a car directly to that part of the country.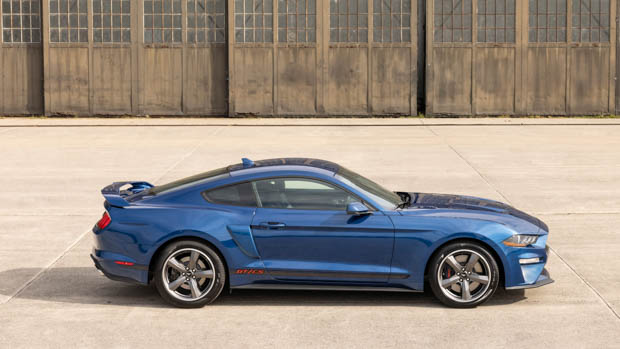 The original plan was to build just 5000 of these cars for the American market, however only 4118 were made.
So what did Ford do to the Mustang to make it have more street cred for the California Special?
Work was done to add side scoops, bonnet pins, a rear spoiler deck lid and a set of side stripes with the 'GT/CS' branding front and centre. Ford has harked back to this branding with the new 2022 California Special.
But did the California Special get any extra power? Much like the new 2022 Mustang CS, the special edition was more about cosmetic changes rather than engine or suspension modifications.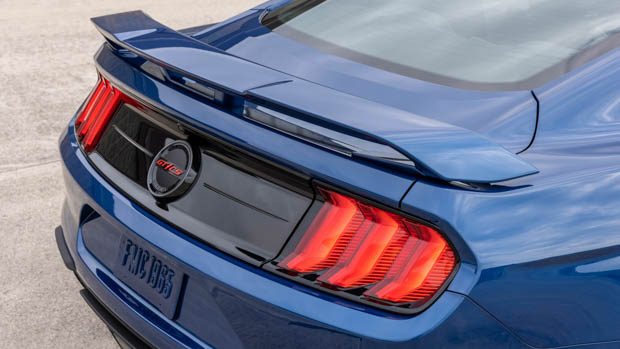 The California Special trim was available on all Mustang engine combinations from small block 289 units right up to big block 390 and 428 V8 engines.
The 1968 California Special is seen today by car collectors to be highly desirable and some have reached significant prices at auction.
The cosmetic CS package has also been available on the 2011 Ford Mustang as well as the 2013 and 2014 models, however these were only available in the United States.
The new California Special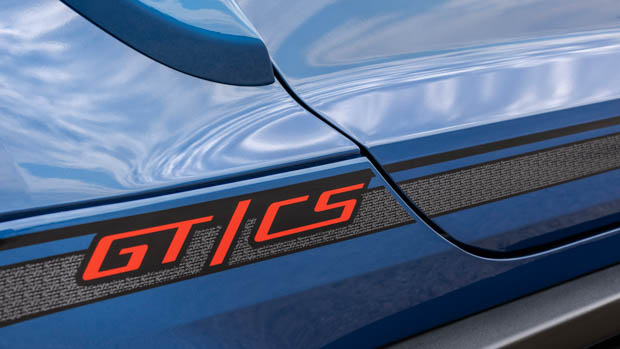 The 2022 CS model adds mainly cosmetic changes to the otherwise stylish Mustang.
The California Appearance package includes a blacked-out grille, accent stripe and rear fender scoop.
Like the Australian-delivered Mustang GT on which it is based, the California Special is fitted with a larger front splitter from the US-spec GT Performance package, while there are unique five spoke 19.0-inch alloy wheels at each corner.
On the inside, black suede door trims and suede covered seats with embossed logos and red contrast stitching are all available over a standard Mustang GT. The instrument panel is finished in carbon hex aluminium with a signature California Special script on the passenger side.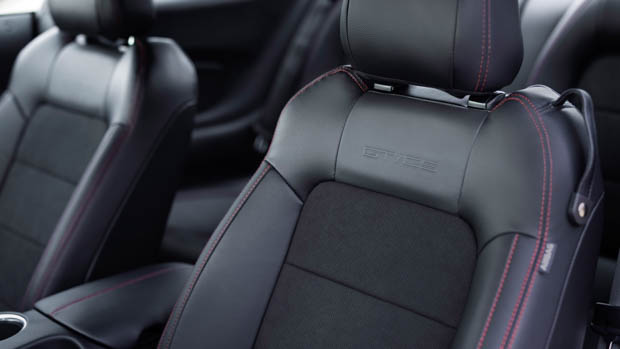 Engine performance remains the standard 339kW and 556Nm however that will likely be plenty of punch for most.
The car comes standard with an active variable exhaust system which can be adjusted electronically from quiet and sensitive to loud and obnoxious.
The California Special trim for 2022 is only available on V8 models.
Ford Mustang 2022: prices in Australia
All prices listed are before on-road costs.
2.3L High Performance manual: $52,590
2.3L High Performance auto: $55,590
2.3: High Performance auto convertible: $61,890
5.0L GT manual: $65,290
5.0L GT auto: $68,290
5.0L GT auto convertible: $75,990
5.0L California Special manual: $67,290
5.0L California Special auto: $70,290
5.0L California Special auto: $77,990