Volkswagen this morning revealed its plan to keep the fundamentals of its GTI brand alive in the electric era – in the form of the ID GTI Concept hot hatch.
Like the venerable Polo GTI and Golf GTI models, the ID GTI Concept retains the pairing of high performance outputs with front-wheel drive (FWD).
Senior Volkswagen executives have repeatedly insisted that the GTI nameplate would be retained despite shifts in powertrain strategy, and this concept shows a likely future approach.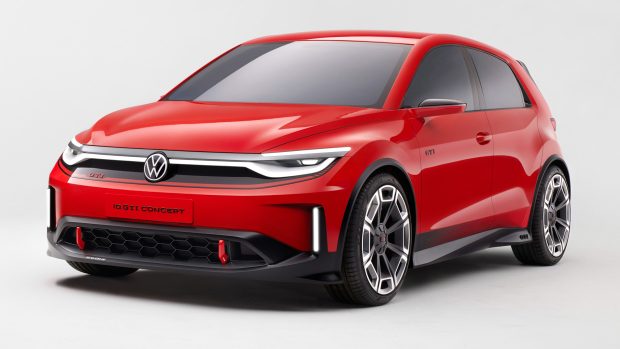 ID GTI Concept akin to an electric Polo GTI
The ID GTI Concept is positioned as a standalone electric model within Volkswagen's lineup but it is understood to share much with the Polo-sized ID2 All concept revealed earlier in 2023.
Like the ID2 All, the ID GTI Concept is understood to be based on the Volkswagen Group's forthcoming affordable MEB 21 (or MEB Small) architecture.
The platform is based around single-motor front-wheel drive without the possibility of AWD applications.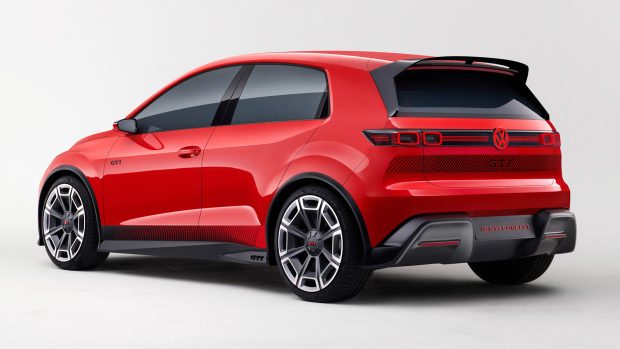 Volkswagen Group's Spanish performance brand Cupra is developing the MEB Small platform on behalf of the other brands.
Design-wise, the ID GTI Concept blends a number of classic GTI cues with the proportions of the ID2 All concept – the vehicle that could replace the Polo.
A convenient way to think about the pair is that they are akin to a Polo and a Polo GTI for the all-electric era, with possible mid-decade release dates.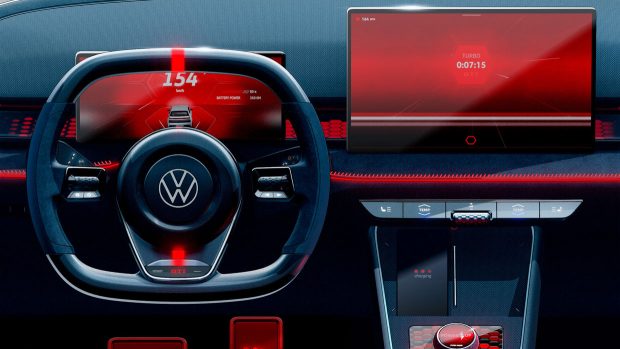 166kW front motor with 6.9 sec 0-100km/h time possible
Cupra has already confirmed that it will release a small hatch on the platform called the Raval – formerly known as Urban Rebel.
The hottest version of the Cupra Raval is known to use a 166kW electric motor, delivering a 0-100km/h sprint in 6.9 seconds with an estimated driving range of 400km.
It is possible that a production version of the Volkswagen ID GTI Concept would use the same 166kW setup – or perhaps VW would choose to up power to a Golf GTI-matching 180kW.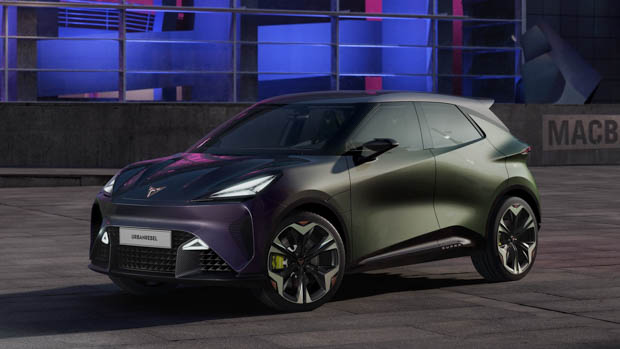 While the MEB Small architecture was always designed for front-wheel drive (FWD) applications, there was a late push by Cupra to add AWD support to the platform – a push that is believed to have been stymied by Volkswagen Group headquarters.
Key questions remain regarding the ID GTI Concept and the ID2 All – including what their names would be in production.
For now, Volkswagen appears to be sticking to its plan to roll out a suite of ID-named models, but top executives have foreshadowed dumping ID branding in the 2030s when combustion and electric models merge.
More to come.