Volkswagen has revealed the ID2all, a late-stage concept hatchback that the brand's chief executive says will be priced at less than 25,000 euros ($40,000 AUD).
Set to be built on the German brand's new MEB Entry platform, which is being developed by Cupra to underpin that brand's Urban Rebel hot hatch, the ID2all previews an EV that will take the fight directly to cost-conscious electric hatches in Australia.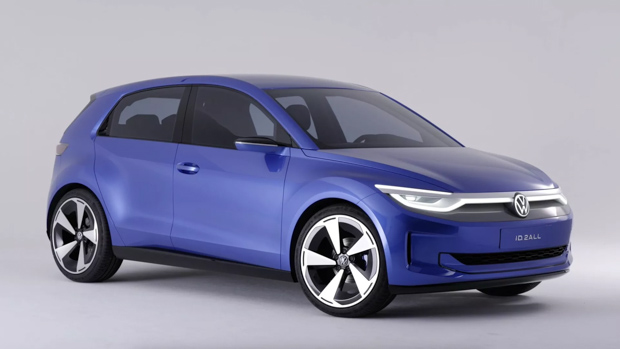 Planned to hit the market in 2024, the ID2all, which could be called the Polo when launched in Australia, will compete in a busy market of entry-level EVs that is expected to also include options from BYD, MG and Tesla.
In terms of price, the ID2all hatch will sit a rung beneath today's cheapest EVs, which include the $51,000 BYD Atto 3 and $46,709 MG ZS EV standard-range.
The unveiling of the ID2all concept comes just days after it was revealed that Volkswagen is making an investment of AUD$192 billion in its push for electrification.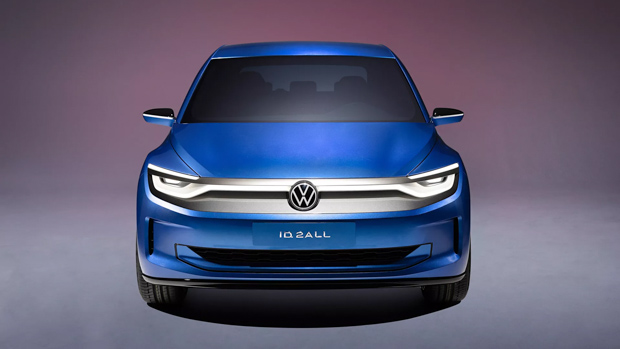 With this in mind, it's little surprise to see that the German brand has also announced a commitment to ten new electric models by 2026.
450km driving range, front-wheel drive with up to 166kW
It's likely that the MEB Entry platform that's used by the ID2all is now the official name for the MEB-21 platform that first appeared on the Cupra Urban Rebel concept.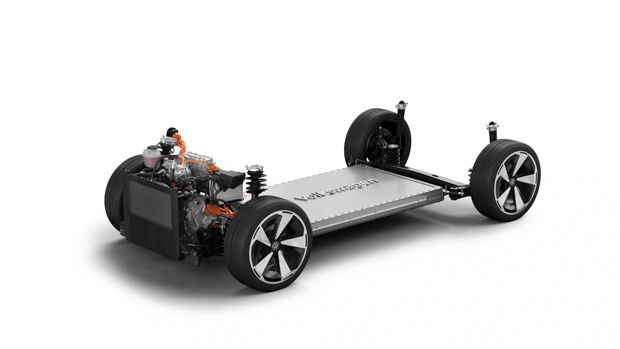 This is backed up by the fact that battery and drivetrain specifications are almost identical between the two concepts that were both built under the Volkswagen Group umbrella. Skoda will also sell an affordable EV with MEB Entry underpinnings.
The ID2all is powered by a single electric motor situated on the front axle that will produce 166kW. Volkswagen claims that this will be good for a 0-100km/h of less than seven seconds, which is almost on par with the current Golf GTI. 
The German brand also notes that the ID2all is the first ID vehicle to be exclusively front-wheel-drive.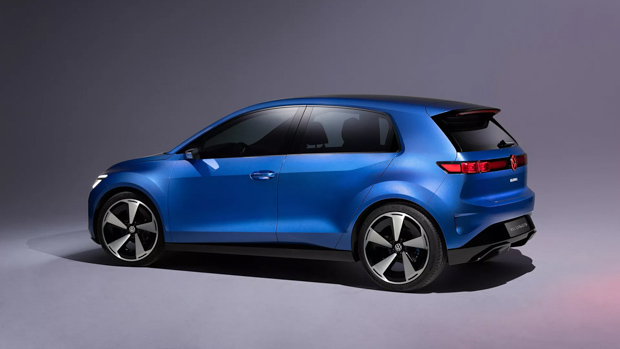 Though details surrounding the battery remain scarce, Volkswagen states that the "battery permits a calculated WLTP range of up to 450 kilometres."
Cupra head of R&D Werner Tietz previously confirmed to Chasing Cars that a battery of more than 50kWh will be available in MEB-21 cars, so it's likely that this will be the case for MEB Entry. 
As for dimensions, this ID2all concept measures in at 4050mm long with a wheelbase of 2600mm. This translates to a hatchback that is just a couple of centimeters shorter than the current Polo.
As spacious as a Golf inside, as affordable as a Polo GTI
Despite the relatively low promised entry price of 25,000 Euros (around $40,000AUD), the interior of the ID2all looks to fall inline with what we've already seen from the ID range.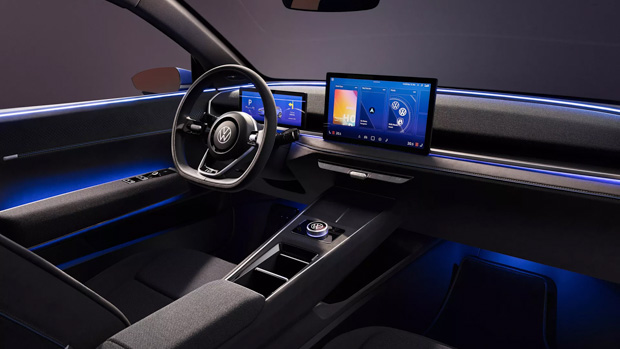 In the center of the cloth-covered dash sits an infotainment display that measures 12.9-inches, and this is flanked by a 10.9-inch digital cluster, and an HUD.
Beneath the large display is a pair of wireless phone charging pads, plus a "numerous" USB-C charging ports.
Unlike Volkswagen's multifunction steering wheels in recent times with their haptic touch panels, the ID2all's wheel is designed "to be clear and self-explanatory" with a simple pair of scroll wheels on each side.
Volkswagen has also revealed impressive luggage storage figures of between 490 and 1330, both of which supposedly exceed those of higher vehicle classes.