Volkswagen's drawn-out tease for its eagerly awaited next-generation Amarok continues with another short video, this time of the ute's tailgate and rear lights.
Set for a full unveiling on July 7, this latest reveal adds to the video shown last week of the second-gen Amarok's distinctly Volkswagen face and optional LED IQ lights.
Volkswagen Commercial Vehicles' latest twitter post shows the ute's modern-looking rear, complete with giant 'AMAROK' embossed lettering, a V6 badge and LED tail-lights. "A powerful design with a strong statement," is VW's social media team's rather paint-by-numbers take on it.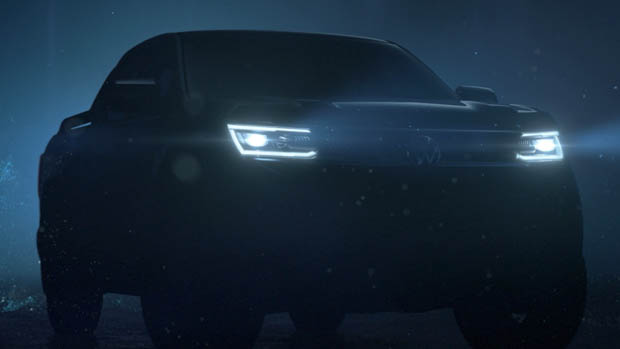 Read more about the Volkswagen Amarok:
Volkswagen collaborated with Ford on the Ranger/Amarok design process, with the new-generation utes sharing platforms and likely the same V6 and four-cylinder engines. The rear teaser shot shows this version is a V6, but whether it shares the 3.0-litre turbo-diesel V6 that also features in the 2023 Ranger is yet to be confirmed.
Despite being twins-under-the-skin, the Amarok looks set to have a very different exterior aesthetic to the Ford Ranger. The new-generation Ranger's rear also has large embossed lettering (saying 'RANGER', of course), but with more curves and chunkiness to the metal and tail-lights than Volkswagen's effort.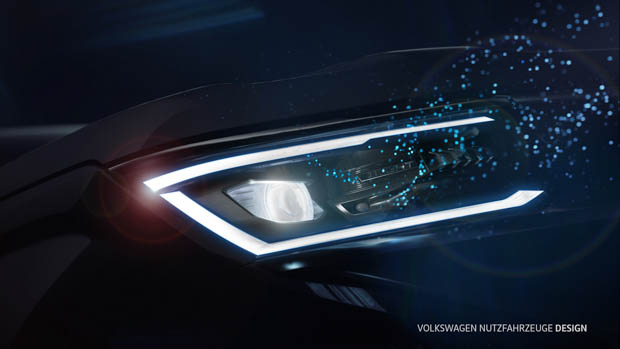 The 2023 Amarok's rump is more clean-lined and straighter-edged, with conventional panels and lights – no doubt differentiating itself from the Ford as a more premium, grown-up dual-cab choice. The Ranger, meanwhile, plays up to its blue-collar roots.
With the Amarok's full reveal still a few weeks away, rest assured there'll be more teaser videos and images to come, plus confirmation of further key details.