Volkswagen Australia says it will continue its successful partnership with Australian tuning house Walkinshaw Performance with the second-generation Amarok ute.
The current tie-up was first announced in October 2020 when Volkswagen confirmed a grand touring-focused Amarok known as the W580 was being built specifically for the Australian market.
After selling out the first allocation of 30 W-Series Amaroks within minutes, the Walkinshaw factory in Clayton, Victoria, struggled to keep pace with demand, despite ramping up production levels, and has now produced in excess of 1300 units at the time of writing.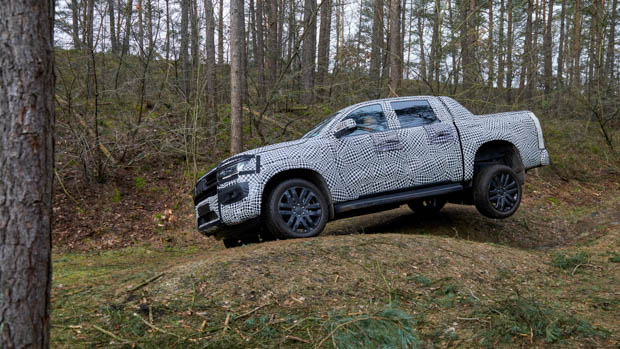 Work on next W-Series ute has already begun
Speaking at the launch of the Amarok W580X, Volkswagen's director of commercial vehicles Ryan Davies confirmed to Chasing Cars that the partnership would continue once the second-generation ute was up and running.
"We're starting to work on that now," he said, "so we obviously want to investigate having a replacement Walkinshaw product with the new-generation Amarok," he said.
Mr Davies said the project remained in the conceptual/design-sketch stage for now as both Volkswagen Australia and the team at Walkinshaw were not in possession of crucial information such as CAD measurement data, that would allow the development team to kick off the process.
Given that situation, it's likely that Australians will not see the first deliveries of the new-generation Amarok W-Series for some years.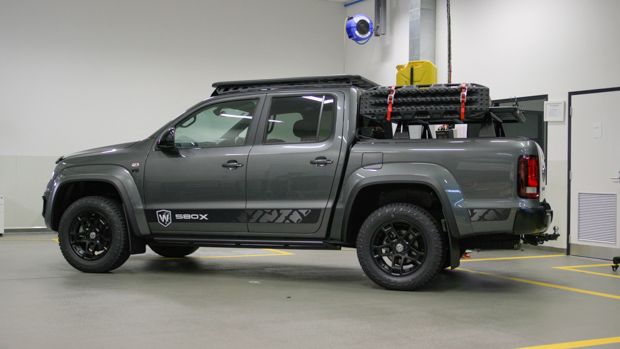 Walkinshaw could fettle the V6 diesel
Davies was cautious to confirm if the turbo-diesel V6 found in the new-generation Amarok would be sourced from Ford as part of the joint-development with the Ranger, but expressed interest in taking the unspecified engine beyond its stock outputs.
"It's not beyond the question that we might be able to do something," he said, adding "but we have to do it within the limitations of what we're allowed to do from the factory".
However, Volkswagen product and PR communications manager Daniel DeGasperi emphasised that providing a boost in power was not necessarily a high priority for its customers.
"The diesel V6 is such an intrinsic part of the Amarok brand, and no one is really coming to us and going 'that's not enough power'," he said. "They're actually coming to us and going 'we want something like W580X that offers enhanced off-road capability to match the power."
Davies also noted that unlike the Ranger Raptor, the W-Series Amarok was able to offer enhanced capability without sacrificing its 3.5-tonne towing capacity and therefore was not in direct competition with the Ford.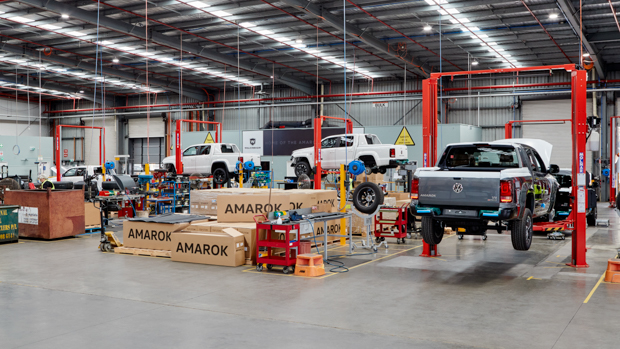 Walkinshaw to produce 2000 utes a year
In 2021, Walkinshaw remanufactured around 1000 utes across the year and Davies predicts its output will reach 1600 utes before the year's end.
With this in mind, Davies said ramping up production to 2000 units per year to meet demand is well within the realm of possibilities as Walkinshaw scales up its capacity – something that's particularly important given the 20-percent share of total Amarok sales enjoyed by W-series variants
With a plentiful supply of the W-Series Amarok, the largely Australian-developed ute could receive the boost it needs to topple its previous sales record and push past 10,000 units a year.
More details of the new-generation Volkswagen Amarok will be revealed upon its global debut on July 7.