Earlier this week, Toyota revealed the next generation Tundra pickup for the US market, which will utilise a hybrid powertrain for the first time in the model's history.
The Tundra is built upon Toyota's new TNGA-F platform which also underpins the 300 Series Land Cruiser that launches in Australia next month.
Under the skin, the US-market Tundra and Australian-market Land Cruiser wagon are very similar. Both share TNGA-F, but also their 10-speed torque converter automatic transmissions and multi-mode 4WD systems – and even their six-cylinder engines are related.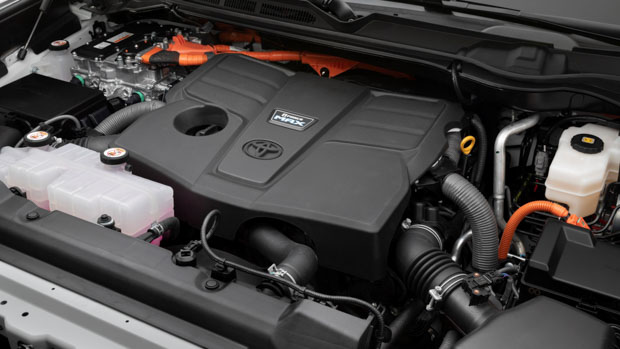 The numerous shared elements between the platform and the engines – though they differ in being petrol for the Tundra and diesel for the Land Cruiser in Australia – means it is possible we will see the Tundra's iForce-Max hybrid system used in the 'Cruiser in the coming years.
Toyota hinted at an electrified future for the Land Cruiser earlier in 2021, with Toyota Australia sales and marketing Sean Hanley saying that the brand's hybrid range would increase in breadth.
"We plan to offer an electrified option across virtually our entire model range, including commercial vehicles, as early as 2030. This target includes vehicles like Land Cruiser, and Hilux," Mr Hanley said.
"We will continue to evaluate the market in Australia and strive towards increasing to a powertrain mix that includes a form of electrification across our vehicle range by 2030, excluding GR and performance models."
So, while the new 3.3-litre turbo diesel V6 Land Cruiser 300 Series arrives on Toyota's Australian dealership forecourts within weeks, a hybrid is still some years off.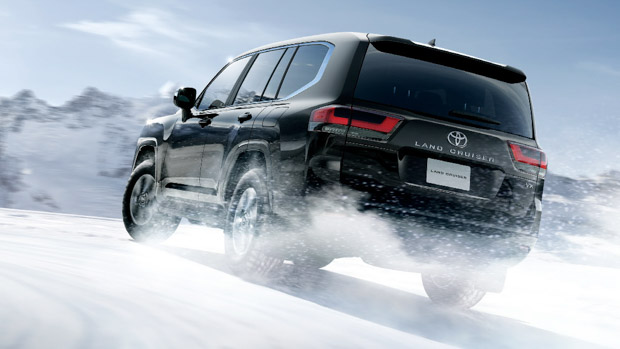 iForce-Max hybrid system possible for Land Cruiser
The hybrid twin-turbo petrol V6 engine found in America's new Toyota Tundra ute produces 325kW of power and 790Nm of torque with the help of an electric motor mounted in the transmission codenamed i-Force Max.
Australia's Land Cruiser 300 wagon won't get as much power as that, though. The previous 'Cruiser's 4.5-litre diesel V8 has been phased out, now replaced by a newly designed 3.3-litre twin-turbo diesel V6 producing 227kW of power and 700Nm of torque.
It's possible that Toyota could opt for a petrol-electric hybrid for the Land Cruiser 300 Series – a plan that would likely see the Tundra hybrid engine slotted directly into the 'Cruiser's engine bay.
However, the brand has also hinted in the past that a diesel-electric hybrid is under consideration.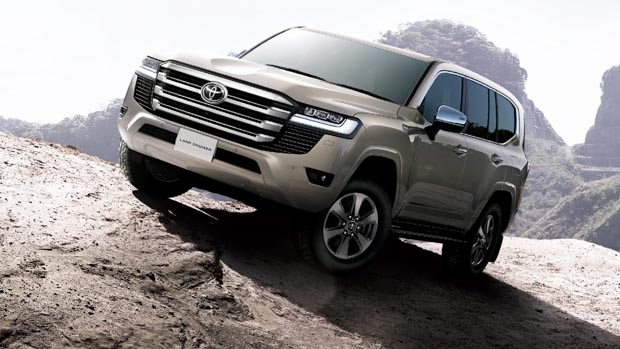 In that scenario, Toyota would need to adapt its i-Force Max system for this diesel engine. We calculated that between the non-hybrid and hybrid Tundra engines, there was a 10.8 percent increase in power and a 17.8 percent increase in torque.
Bringing those numbers across to the diesel, we can estimate an Australian diesel hybrid could produce 250kW of power and 824Nm of torque – plenty of pulling power for those high stress towing situations.
Like other Toyota hybrids, a Land Cruiser hybrid would allow some low-speed running in fully-electric mode to help cut down on urban emissions – as well as providing the aforementioned torque boost in most driving situations.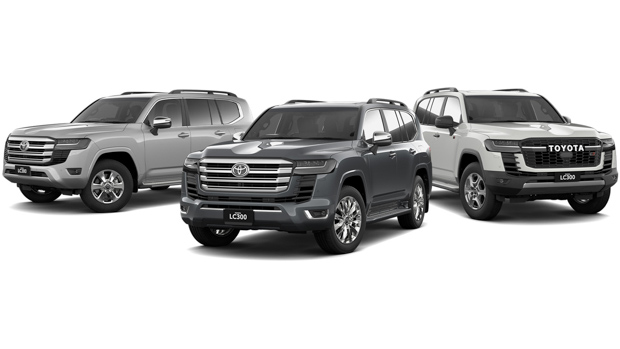 Land Cruiser lineup in Australia could be expanded
On arrival, the 2022 Land Cruiser 300 Series will have five trim levels, taking in the base model GX, mid-spec GXL, luxury VX and Sahara as well as two new additions, the rugged, off-road special GR Sport and the Range Rover-targeting Sahara ZX.
The GR Sport will gain an e-KDSS suspension system and front and rear differential locks to give better on and off road performance. 
You'll be able to tow 3.5-tonnes across the LandCruiser range, while a 110-litre fuel tank will make long distance travel a more seamless experience. 
All trim levels will receive LED headlights along with keyless entry, push-button start and automatic windows. Adaptive cruise control and lane keeping assist are also standard.
Toyota Land Cruiser 2022: prices in Australia
All prices listed are before on-road costs.
GX: $89,990
GXL: $101,790
VX: $113,990
Sahara: $131,190
GR Sport: $137,790
Sahara ZX: $138,790