Toyota is rumoured to release a performance version of the Corolla under the GR nameplate as early as next year but what will it look like when it finally arrives?
Official information is thin on the ground but between credible rumours and following developing trends, our designers have pieced together a close representation of what it should look like.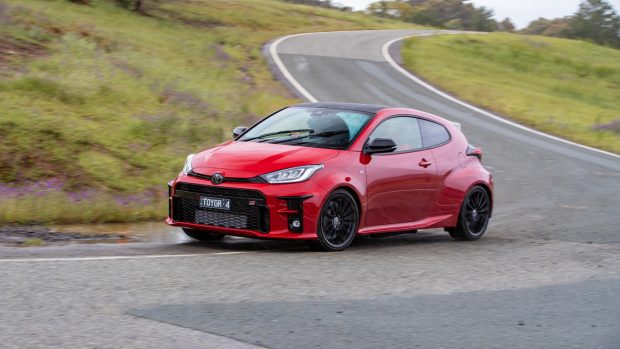 Predicted to pack most of the go-fast bits of the Toyota GR Yaris, the hotted-up Corolla will need to look the part if it hopes to impress buyers both on and off the track.
This starts with a wide front grille that takes a more square stance in our render, as we've seen on the GR Yaris and with appearance-oriented GR Sport models such as the C-HR.
Along with a wide area to cool the GR Yaris-sourced turbocharged 1.6L three-cylinder engine rumoured to be under the bonnet, the grille features side pockets to divert cool air towards the brakes.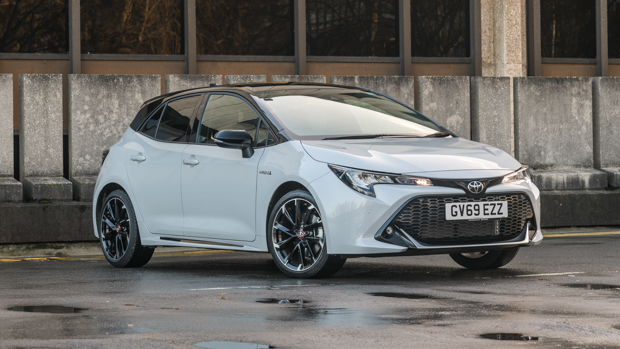 We expect Toyota to continue its spiky wheel theme but they likely won't go any bigger in size than the 18-inch rims seen on the Corolla GR Sport which is currently sold overseas and shown above.
However we do expect to see some bulging arches with the wheels more than likely to gain some width in order to handle the extra power and maximize the benefits of an all wheel drive system.
Housed within those are of course the brakes which on the GR Yaris are four-piston callipers at the front and twin pistons at the rear, clamping down on ventilated 356mm and 297mm discs.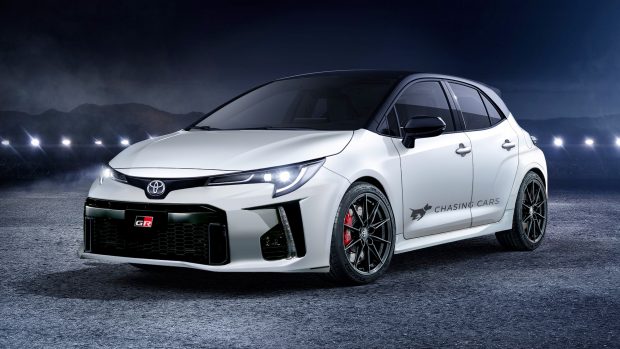 With the Corolla gaining two extra doors and being a larger car, the Corolla may need some larger discs. In its current form, the Corolla is already 60kg heavier than the GR Yaris at 1,340kg – and that's before the all wheel drive system is added.
We expect the Corolla will keep two-tonne paint as the hero colour though we wouldn't hold our breath that it will nab a carbon roof like its two-door sibling.
This is due to the fact this would not only require a good amount of reengineering but also that previous reports out of Japan have pointed to the Corolla being cheaper than the GR Yaris.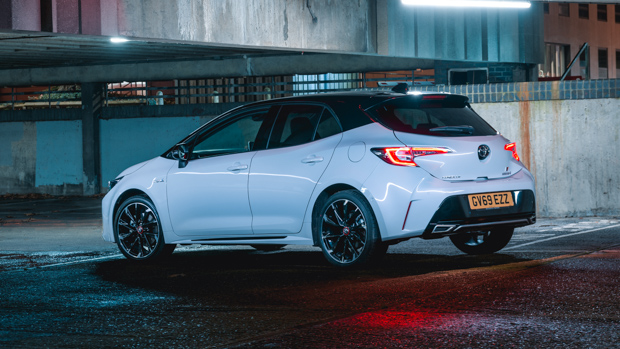 Additionally, the three-pot is rumoured to get a boost for the heavier Corolla, up to 221kW from 200kW, with no mention of any change to the 370Nm torque figure.
Despite this boost in power, the Corolla is said to be slightly slower than its little brother in testing but with all that grunt mated to a six-speed manual transmission it's likely to be a lot of fun regardless.
Toyota is yet to confirm if the GR Corolla will come to Australia but given the success of the GR Yaris there is certainly a proven appetite for this type of hot hatch.