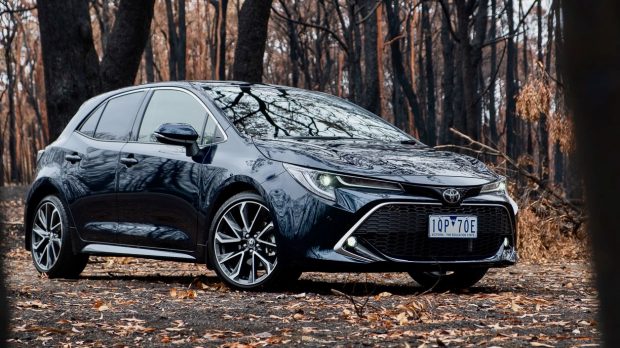 Since Toyota committed to building "no more boring cars" back in 2012, the Japanese behemoth has experienced quite a rebirth in the handling department. Even better is the fact that Toyota hasn't jealously held improved dynamics back for their 86 coupe and GR Supra sports car– the enjoyment factor has percolated through the range, reaching the Corolla about eighteen months ago.
The modest Corolla might have been (rightfully) described as an appliance for most of its life – but the Corolla in its newest twelfth-generation shape has won over many harsh critics by returning the fun factor to this badge. However, the new-and-improved – and more expensive – Corolla has slipped on the sales charts, descending from the regular top spot in its previous shape in 2017, to sixth place in 2019. So, what gives? To find out, we're testing the 2020 Toyota Corolla hatch in top-shelf ZR form.
Most of the Corolla's recent performance reflects a market that is increasingly abandoning traditional cars in favour of in-fashion SUVs, and dual-cab utes – and small car sales have suffered. That's a shame, because the latest Toyota Corolla is more than worthy of success.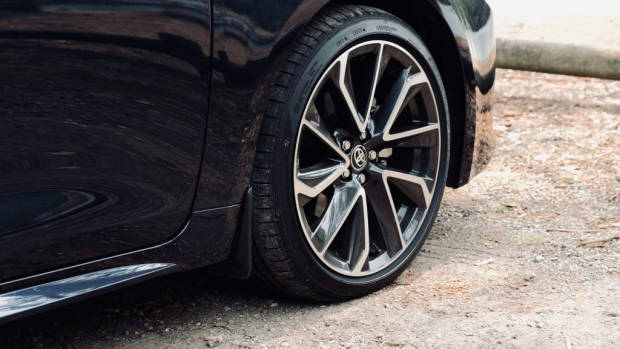 Our test car certainly didn't look like an appliance in its intriguing peacock black hue ($500) – flecked with blue and green, this colour accents the sharp angles and pleasing haunches. Some might argue the latest Corolla is overstyled, but you won't mistake the current iteration for its forebears. The car on test is the top-spec ZR variant $32,135 ($36,506 driveaway) with a two-litre petrol engine – though there is a fuel-sipping 1.8-litre Corolla hybrid offered, too (reviewed here).
You really step down into the new Corolla, which now sports a much better driving position. The Alcantara-appointed front seats are more sumptuous than expected, with generous bolstering. New for 2020, the driver's side electric adjustment means anybody can dial in a just-right position. Unfortunately, the passenger seat misses height adjustment – which is a problem for tall passengers: at six-foot-two, my head brushes the ceiling.
Overall, the interior design is pleasant, with minimal hard buttons and plenty of piano black – with a smattering of soft-touch plastics on the ZR. Sadly, the base Ascent Sport, and even the mid-specification SX, do without the luxury of soft door materials in achieving their lower price tags. Overall, the new Corolla's cabin falls a little short of traditionally premium competitors like the Volkswagen Golf – but it's firmly screwed together and feels ready for years of abuse.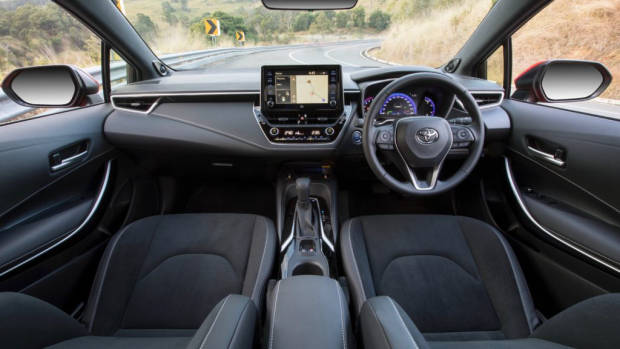 At long last, Toyota has entered the 2010s – let alone the 2020s – and fitted corded Apple CarPlay and Android Auto to the Corolla – and that's fantastic. Toyota's own touchscreen software, though relatively straightforward, is dated, so most will skip it in favour of Apple or Google's best. There's an adequate JBL stereo for the class, and steering wheel buttons to control most functions. While an attempt has been made at designing a cool digital driver display, this feature seems a little under-done – though the heads-up display deserves special mention, given it can be used with the polarised sunglasses that many Australians wear. That is rare, trust us!
In the back seat, Toyota's thoughtfulness suddenly seems a bit thin. Our top-shelf ZR grade is the only variant to score rear air vents – which is a bit mean – but passenger space is cramped at best. My 6'2" frame was rammed into the roof lining and my knees touch the seatback: those looking for better room in the back, without jumping up to an SUV, should consider the Ford Focus, or better yet, the Subaru XV.
Unfortunately, Toyota saved their biggest misstep for the boot. Despite the fact the Corolla is in the small car class – which is bigger than the city car class – the hatchback's miserly 217 litre cargo room is barely more than you get in an Alpine A110, and it is far from even a Volkswagen Polo's 300 litres. However, the recently-arrived Corolla sedan variant solves this issue with a far more generous boot. Note that while the Corolla ZR hatchback hybrid model has more space, it goes without any kind of spare wheel and tyre.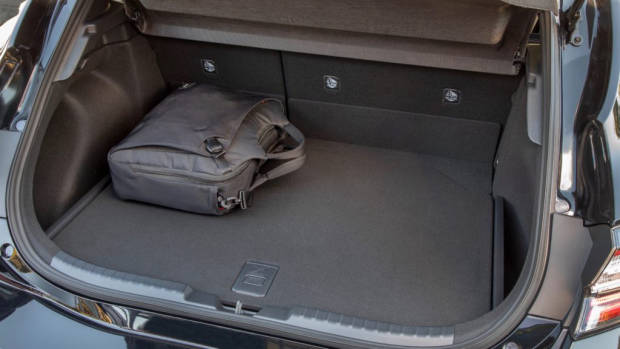 Around town, the ZR feels nippy, making good use of its 125kW/200Nm naturally aspirated two-litre four-cylinder petrol engine. It's a new donk for the latest generation – part of the new 'Dynamic Force' family of Toyota engines. When mated to Toyota's e-CVT transmission, it's a fine combination at low speed, but up the pace and things get a little strained and thrashy, making our high week-long fuel consumption of 9.3L/100km unsurprising.
A small-capacity turbo engine would be preferable – as would a manual gearbox, but a stick-shift is limited to the fairly spartan base model. For now, we say opt for the hybrid – but even the hybrid is underdone, with Australia receiving the lesser of two global Corolla hybrid specifications. Shame.
However, we praise the Corolla hatchback's excellent forward visibility thanks to the triangles of glass which push right up to the A-pillar. Combine that with the (slightly low-res) rear-view camera and generously sized mirrors and the Corolla is a really easy thing to manoeuvre with enough pep to enjoy around tome. There's a well-judged steering rack too, it's pinky-light in the city but up the pace and it gains weight to a satisfying level, though there is noticeable cabin roar at high-speed on coarse chip.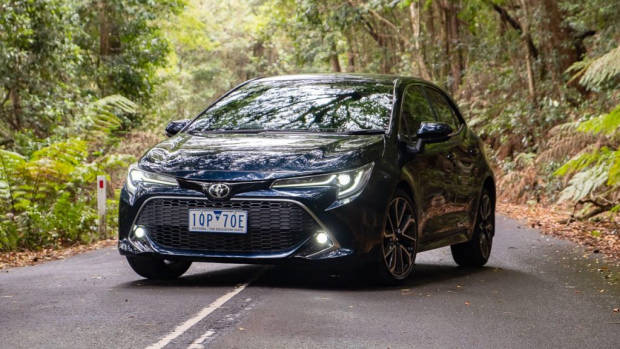 Pile some speed on in the Corolla and what's immediately noticeable is the stiffness of the TNGA chassis. Although the suspension tune is firmer than some might expect, it never crashes on sizable 18-inch alloys. Urging the ZR harder reveals serious talent with high grip levels courtesy of the Dunlop Sport Maxx rubber. It's even got proper throttle adjustability; pitch the ZR into a tightening radius corner and where competitors might understeer, a gentle lift of the throttle will see the Corolla's nose point towards the apex pleasingly.
The well-judged ESP system deserves mention too offering plenty of fun to be had in the envelope, stepping in just before it all gets too much. Back in the ZR's natural habitat, it deals with low-speed impacts superbly, with one-and-done rebound coming off speed-humps. Overall, this is a great little chassis and a fun car to drive. When's the last time you could say that about a Corolla?
Being the range-topping grade, the ZR is well equipped with safety tech – but impressively, most of the gear is included across the range. This CVT model gets high and low-speed AEB with day and night pedestrian detection, seven airbags, forward collision warning and blind-spot monitoring. The hatch also gets the aforementioned rear-view camera and rear cross-traffic alert. Combined the systems make the Corolla a pleasant thing to drive every day though Toyota's lane-keep assist and radar cruise are average at best. The Corolla received a five-star ANCAP safety rating.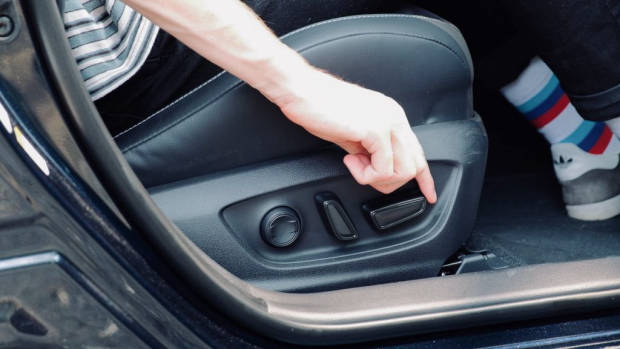 Of course, the Corolla is not the only small car that combines good value for money with reliability. Instead, it now wades into battle with some excellent competitors like the Honda Civic and Hyundai i30 (review) which are closest in ethos to the cheaper Corolla grades. Toyota has worked hard to ensure this ZR grade is premium enough to tempt buyers of the Volkswagen Golf (review), Mazda 3 (review) and Ford Focus.
If you're discounting the latest Corolla on badge alone, don't. You'll be surprised by just how good the 12th generation is. Facing stiffer competition than all previous eleven generations, the new Corolla has done an admirable job in stepping up to detractors. It now offers a truly enjoyable steer, while retaining decent value and hallmark Toyota reliability. We can safely attribute the drop in sales performance to the market trend towards SUV and dual-cabs – because with the right specification, the Corolla hatch is a seriously compelling choice.