At last! Australia has been confirmed as a market for the new all-electric Subaru Solterra SUV, which is closely related to Toyota's upcoming BZ4X electric SUV. 
The Solterra will be made available to customers sometime during the first half of 2023, however more specific timing will become available closer to launch.
In America, the Solterra starts at US$45,000 so Chasing Cars estimates that the Australian delivered Solterra could cost between $60-$65K before on-road costs.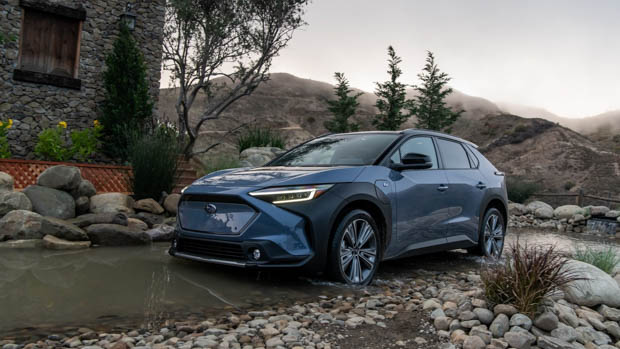 That means that the Solterra will be in similar pricing territory to other electric vehicles sold here including the base Polestar 2 sedan and entry-level Tesla Model 3. 
Subaru confirms Solterra specifications
The Subaru Solterra will be based on the e-SGP platform (which is the Toyota e-TNGA platform with another name) and will utilise a 71.4kWh usable battery pack to power two electric motors – likely to be positioned with one on each axle.
These two electric motors will create total outputs of 160kW/336Nm and will assist the Solterra in thrusting from standstill to 100km/h in 7.7 seconds.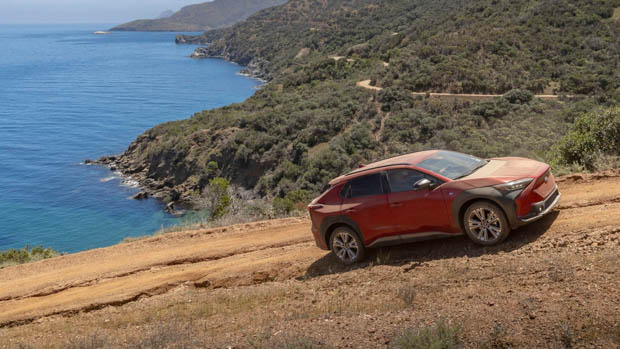 The Solterra will have an electric range of 400km (WLTP) and will have the ability to fast charge up to 150kW on DC. Charging on this high output, the Solterra will be able to reach 80 percent charge in 32 minutes.
What else do we know about this new electric vehicle?
The new Solterra measures in at 4690mm long, 1860mm wide and 1650mm tall, with a wheelbase measuring 2850mm, making it very similar in size to the midsize Toyota RAV4 SUV.
Information that Chasing Cars received five months ago told us that the Solterra would be available in both front- and all-wheel drive, with the single-motor front-wheel drive model providing a higher range of 530km (WLTP). This single motor variant is not confirmed but could arrive at a later stage.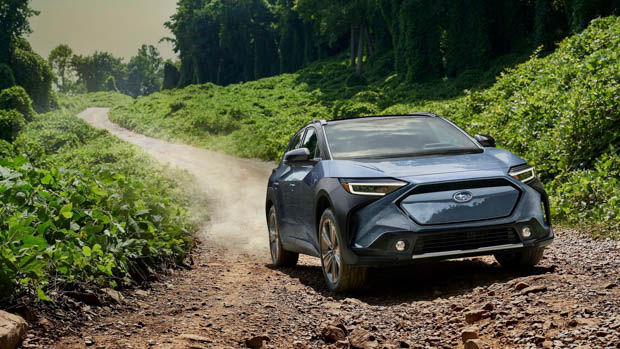 Range for the confirmed dual-motor AWD model was originally 460km when we reported on it last year, however it has since dropped to 400km of WLTP range as of the time of writing.
While its closely-related twin, the Toyota BZ4X, features a yoke-style steering wheel, the Solterra opts for a traditional round steering wheel.
Interior specifications such as central touchscreen size and driver's display configurations are yet to be revealed.
Will Subaru offer more electric vehicles after Solterra?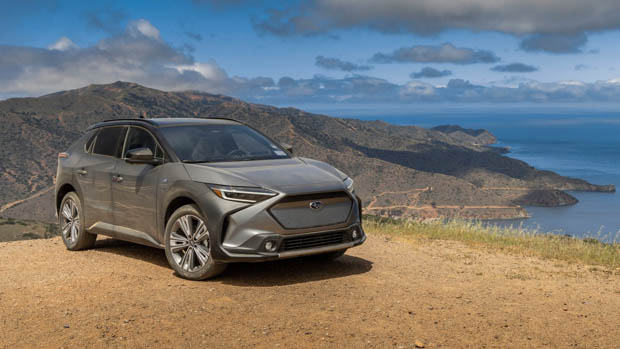 Subaru has confirmed that there will be more electric products coming in the future, however what those things are is still very much under wraps. 
Subaru's general manager Blair Read said that the brand is not only exploring electric products but also hybrid technologies as well.
What Mr Read could be referring to is the ongoing collaboration between Subaru and Toyota and the likelihood that Subaru products could begin to use Toyota's hybrid systems for a range of cars including the Forester and Outback. 
A Forester coming in 2023 could use the same hybrid engineering as found in the Toyota RAV4 Hybrid.