A more powerful, performance-focused Subaru Solterra electric SUV could be coming in 2024, according to new reports.
Fresh intel by Best Car Web has indicated that an STI version of the Toyota BZ4X twin could be released as early as the Japanese summer of 2024, so sometime between June and August.
Development is reportedly underway, with Subaru focusing on suspension tuning of the vehicle.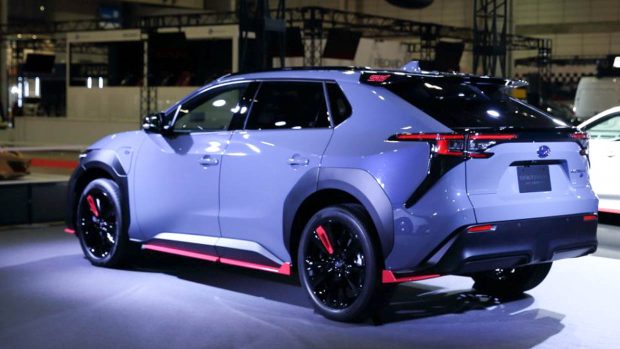 It's highly likely that the new trademarked STe name could make its debut on the all-electric SUV, spearheading an electrified new era for the brand.
Subaru's managing director Blair Read told Chasing Cars earlier in the year that "there is definitely stuff in the works" in regards to electrification of performance Subarus in the future.
The Solterra uses an all-electric vehicle architecture called E-TNGA that is shared with the Toyota BZ4X.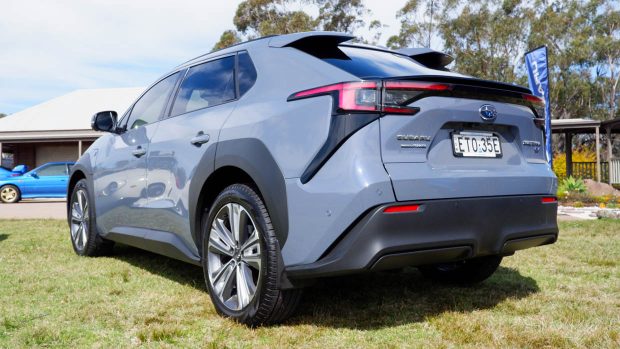 How much power can the E-TNGA platform handle?
When the E-TNGA platform was first announced, it was confirmed that the architecture would be able to cater for 80kW to 150kW electric motors and battery sizes up to a maximum of 100kWh in capacity.
Theoretically, an STI or STE version of the Solterra could produce up to 300kW total with this E-TNGA platform. One thing is for sure is that if the performance version is the one the way, it will be sure to pack all-wheel drive.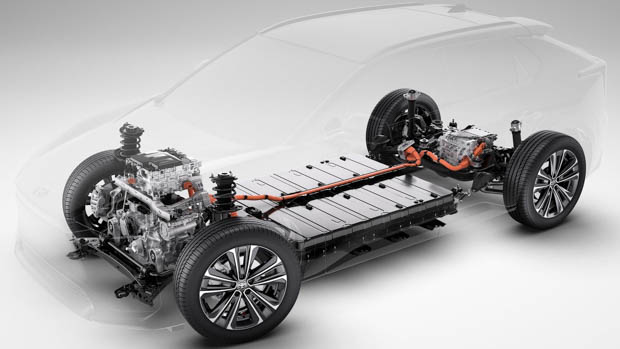 A Lexus RZ Sport Concept recently debuted at Monterey Car Week that came equipped with two 150kW electric motors, so this could be a hint at what's to come. It certainly proves that the platform can handle much more in terms of power output.
For reference, the last Subaru WRX STI produced total outputs of 221kW/407Nm.
The current outputs for the dual-motor Subaru Solterra are 160kW/336Nm, identical figures to the very much related Toyota BZ4X electric SUV in all-wheel-drive guise.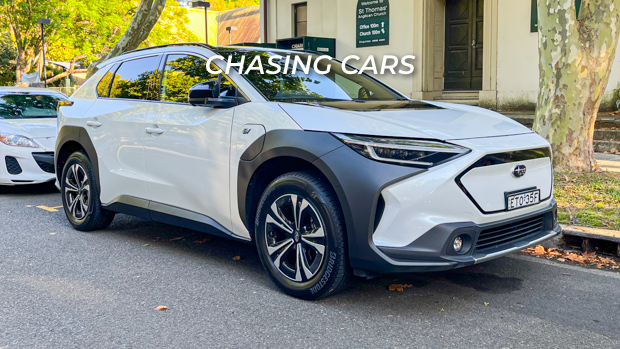 Subaru Solterra Australia details
Orders will open this month for Subaru's Solterra electric SUV, beating its related, co-developed cousin, the Toyota BZ4X, to market.
Local pricing for the Solterra battery electric vehicle is yet to be determined, however it's likely to sit somewhere around the $70,000 mark before on-road costs, making the model a good challenger for the current Tesla Model Y.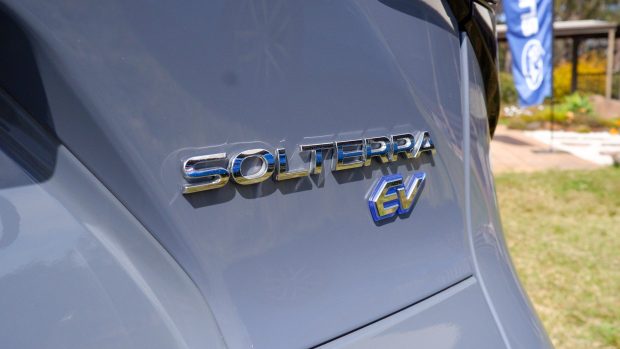 Although local specification is still under wraps, the overseas model comes standard with the following features:
X-mode symmetrical all-wheel drive for maximum available grip
Dual motors for front and rear wheels
20-inch alloy wheels
Roof rails
New system 12.3-inch touchscreen
7.0-inch digital instrument cluster
Harman Kardon premium sound system
Wireless Apple CarPlay and Android Auto
360-degree camera
10-way power driver's seat
Sporty interior cabin
Leather steering wheel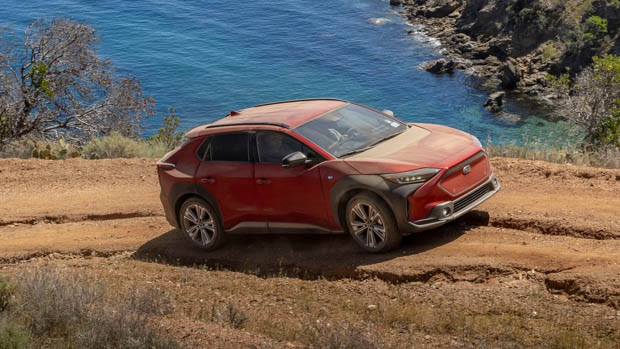 The new Subaru Solterra EV will join other Subaru SUV models in the lineup, such as the Forester midsize SUV and the Crosstrek small SUV – all of which use AWD technology.
The Subaru Australia range is rounded up with the Subaru Outback wagon and the Subaru Impreza small passenger car.
More news surrounding pricing and local specification are expected later this month for the all-electric Subaru Solterra.