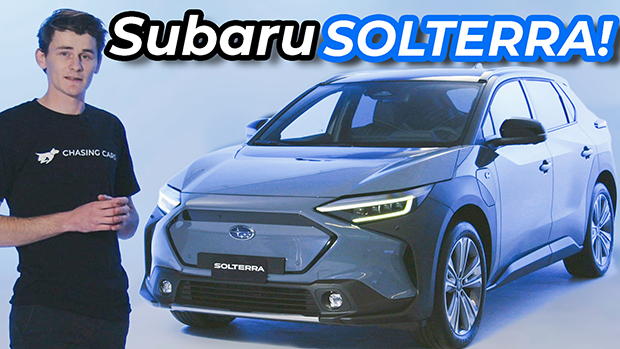 With demand increasing rapidly for electric vehicles, the Subaru Solterra may arrive in Australia at the perfect time, with its official release date set for the first half of 2023.
The level of demand for EVs has affected some manufacturers with low vehicle stock from covid-related manufacturing issues, semiconductor shortages and shipping delays.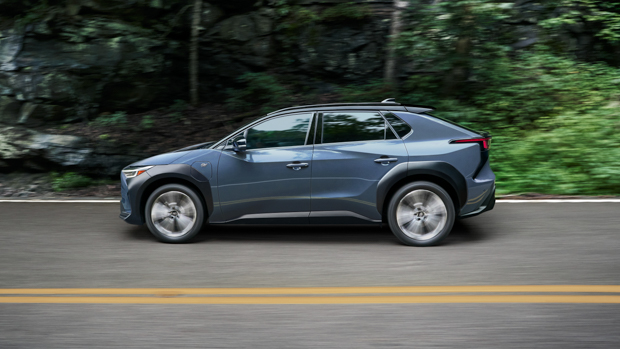 Most notably, the Kia EV6 – one of Solterra's key rivals – has received coverage of the brand over-selling the vehicle with not enough stock to fulfil orders.
Subaru Australia has plans to sell the Solterra in solid numbers, with managing director Blair Read telling Chasing Cars that "there will be [Solterra] stock at launch. It's hard to forecast exact numbers, though you can be sure it won't only be 50". 
Mr Read didn't give an exact date, but did say that Solterra order books are set to open in early 2023.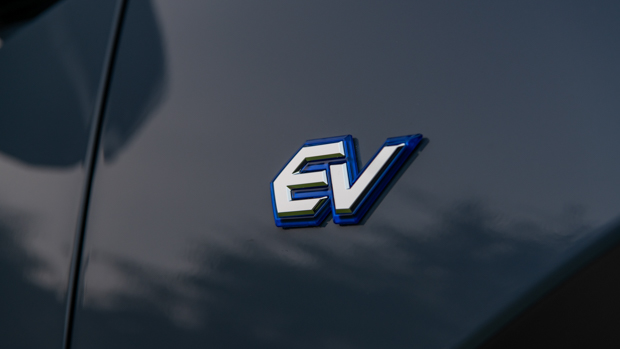 As for the Solterra customer, Mr Read said he saw the new direction as a way to attract new customers, but also Subaru faithfuls such as current Forester owners – a slightly smaller midsize SUV – moving up to the Solterra.
How much will the Solterra cost?
Mr Read's comment on 'moving up' to the Solterra suggests the brand's first production electric vehicle will command a price premium over the flagship $47,190 (before on-road costs) Forester Hybrid S.
Previous estimates converting the Solterra's Japanese price to Aussie dollars put an AWD version of the new EV's starting price between $60-65K, though it's likely our penchant for high-spec models will see our variant cost from $65-75K. 
Compared to other EVs on the market, that anticipated pricing keeps the Solterra competitive for its size. A single-motor Kia EV6 Air costs $67,990 driveaway, a Hyundai Ioniq 5 from $71,900 and the Tesla Model Y is expected to start at $67,990.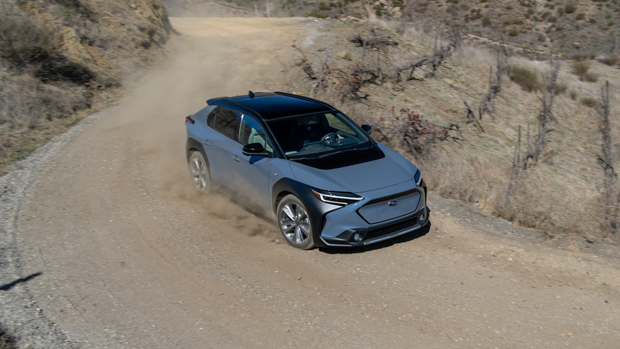 Unlike some key rivals, however, the Solterra's charge speeds and range claims are not groundbreaking. Just like the Toyota BZ4X (with which it shares its underpinnings and much of its structure), the Solterra's WLTP range claim is around 400km from a full charge of its 71.4kWh (usable) battery.
The Solterra's charge speed maxes out at 150kW DC for a 10-80 percent (40-320km of range) charge time of 32 minutes. 
Additionally, a home wallbox can charge the Solterra at 6.6kW which is not as rapid as the Hyundai Ioniq 5 (11kW) or Audi e-tron (22kW) – meaning 0-100 percent at home or the office takes 12 hours and 45 minutes.
Although Subaru will globally offer both front- and all-wheel drive Solterras, it is expected that initially Australia will only get the 160kW/336Nm dual-motor Solterra AWD.
How's the Solterra's cabin?
Inside is one area where the Solterra shares little with current Global Platform-based Subaru vehicles, such as the Outback and WRX.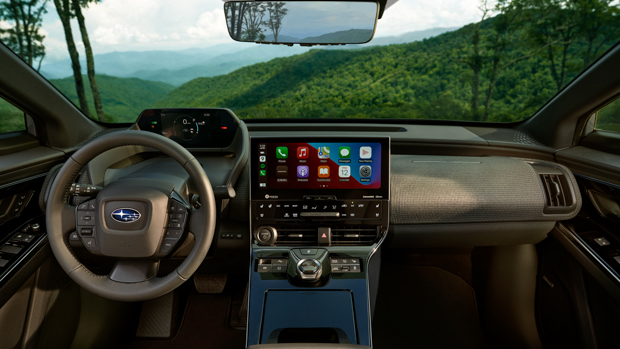 The Solterra has plenty of Toyota flavour, and the vehicle we saw appeared to have Toyota skinning to the infotainment software.
According to Mr Read, the Solterra's graphics will be tweaked before final production but the versions on sale in the US and Japan still have a very different interface to current Subaru products.
The front compartment has neat design details including a soft woven material appointing the dash top; a glass, semi-opaque cover over the wireless charging pad; and an almost-Peugeot inspired steering wheel placement.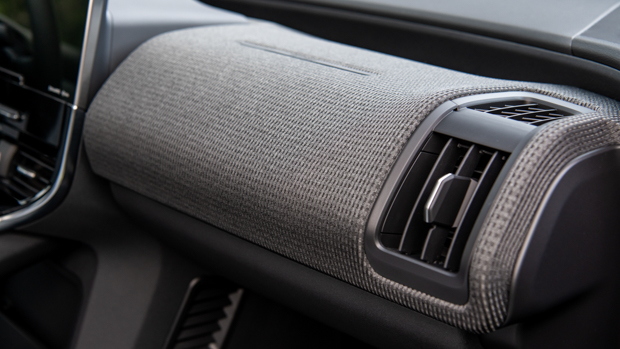 In the European left-hand drive Solterra on show, the traditional round wheel is designed to sit below the digital driver's display.
Subaru's controversial Yoke-type steering wheel is also expected to be offered in the North American market, though not in Australia.