As sales of large SUVs continue to soar in Australia – increasing by 23 percent in 2021 – Subaru says it remains committed to investigating whether the US-made, six- or seven-seat Ascent SUV can be made available for our market.
Speaking to Chasing Cars, Subaru's managing director Blair Read confirmed that the biggest hurdle for Subaru Australia continues to be the fact that the Ascent is currently only built in left-hand drive, specifically for North America, but that its potential is noted and discussions are ongoing.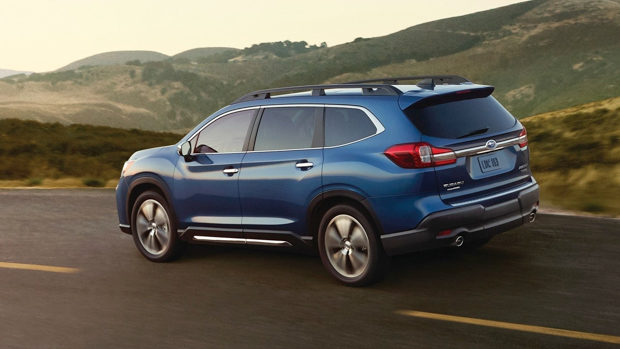 "It's in our discussions with the factory and is definitely something that we have some interest in," said Mr Read. "For this current generation of Ascent, it's still the left-hand-drive limitation at this point in time. [But] it's on the radar and is something we continue to discuss for a future generation."
American-made Subarus have sold in Australia before
The Ascent's distant predecessor, the Tribeca, was built at Subaru's Lafayette plant from 2005-2013 and was also produced in right-hand drive at the same factory solely for Australian consumption. Like the Ascent, the Tribeca was never sold in Japan.
While it was far from a success in Australia, the Tribeca bombed in North America – managing a best of 18,614 sales in the US in 2006 before dipping below 10,000 annual sales three years later, and trickling to its death in 2013.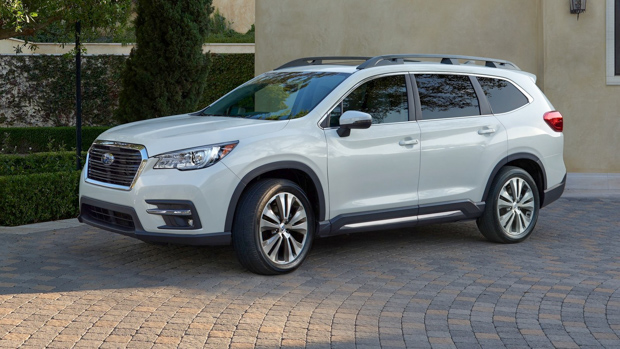 The Ascent, however, has fared much better. Riding on Subaru's new global platform that also underpins the Outback and Forester, the Ascent exclusively uses the 2.4-litre turbo-petrol flat-four shared with the top-spec US Outback and has been well-received by the public and motoring press. In 2019, Subaru sold almost 82,000 Ascents in the US – a decent number but still around half of what the Outback achieves.
When could the next-gen Subaru Ascent come to Australia?
Given that the current Ascent started production in mid-2018, and that Subaru's model cycles are generally around five to six years, we'd expect the new-generation Subaru Ascent to appear as a concept vehicle sometime in 2023 and a production model in 2024, perhaps for the 2024 model year (meaning late '23).
What the new-gen Ascent must bring to the table is what the current model is missing – electrification.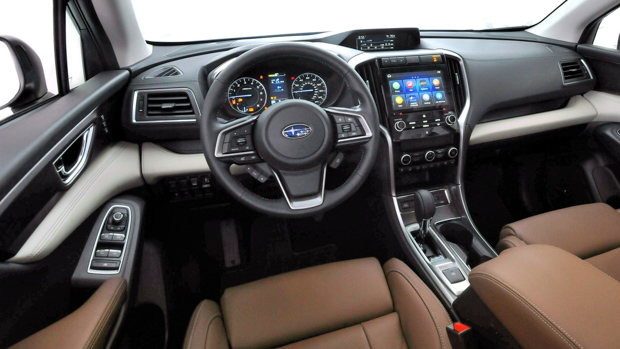 When discussing Subaru's hybrid-engined future, Mr Read said that "Subaru is making developments in that space, and obviously hybrid powertrains are becoming more commonplace. So we've made an initial offering in that space [with Forester hybrid and XV hybrid] but that will develop over the coming years, and you'll see evolution in the technology and also within the [Subaru] range."
What other American-made SUVs are sold in Australia?
Since the third-generation launched in 2014, all Australian Toyota Kluger models have been sourced from the US, joining the Nissan Pathfinder which changed its sourcing from Spain to the US when the fourth-generation model launched in 2013.
Ford has sold several North American SUVs in Australia over the years such as the US-built Explorer and Canadian-built Endura, while Holden re-badged both the US-built Chevrolet Suburban and the GMC Acadia for our market.
Mercedes-Benz started producing its ML-Class SUV in a brand new plant in Alabama in 1997 and now produces both its GLE and GLS large SUVs there for global consumption. And BMW followed suit shortly after, building its first-ever SUV – the X5 – in South Carolina, which it continues to do today (alongside the X6 and X7 SUVs, among other models).
If we're talking North America in broader terms, Audi's latest-generation Q5 is now sourced from Mexico.