Mini has unveiled the Strip concept that explores different ways of building a car with more sustainable techniques and materials.
The project headed up by UK fashion designer Paul Smith was based on a three-door Mini Cooper SE, which is fittingly the first of many electric vehicles from the brand.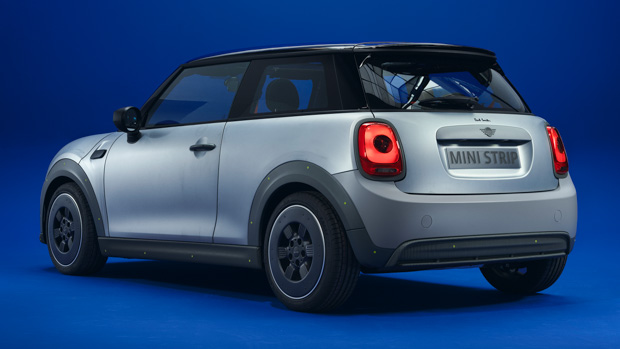 The design very much lives up to its name, with interior panels such as the door cards swapped out for a mesh covering that leaves the inner body shell exposed.
Sitting just above is a recycled cork material so occupants still have a soft place to rest their arms. We recently saw this material also used in the Mazda MX-30 Electric small SUVs, suggesting it could be gaining favour with manufacturers. 
The usage of cork continues across the top of the dash with a smoked glass material used on the lower face with air vents inserted at either end.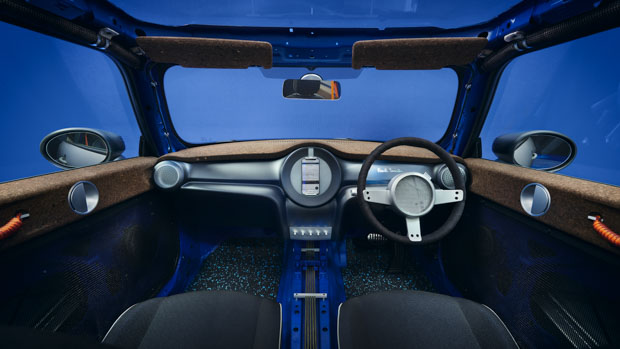 Also note the lack of any centre screen for entertainment where the driver will instead find a place to put their smartphone and a series of toggle switches below for the power windows. 
There is also no visible speedo, though perhaps it too could be housed within the driver's phone screen or be substituted for a heads up display.
Smith chose to leave the outer metal of the hatch bare but the visible interior shell coated in a shade of blue so it appears bare on the outside but "dressed" on the inside.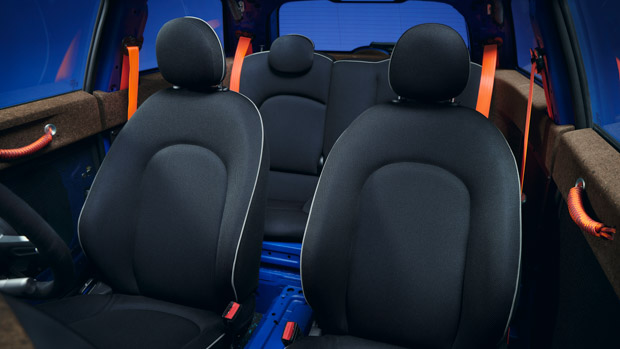 The roof forgoes any sort of headliner for a large panoramic roof with the exposed beam running through the centre and airbag tubes on either side of the cabin, similar to an old Game Boy with exposed inner workings.
Leather is naturally excluded from the seat upholstery in favour of knitted fabric that is completely recyclable once it reached the end of its life.
Lower in the footwell the floor mats are made out of recycled rubber with terrazzo-like pattern that you might normally see at your local playground rather than a car.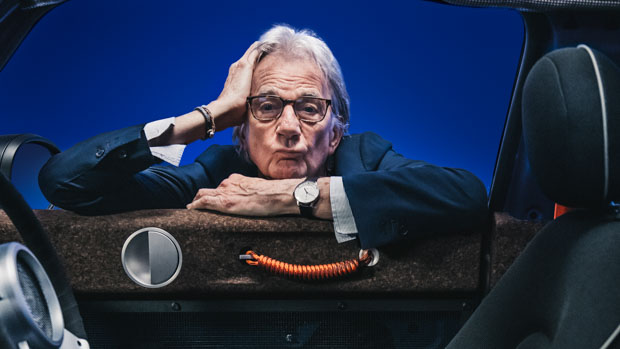 Aside from the bare metal, the outside has been tampered with far less. Though Smith has chosen to add a new grille and wheel covers are made from recycled Perspex to increase aerodynamic efficiency and, subsequently, the driving range of the Mini.
Like most concepts, the Mini Strip is an exercise in expression to see what is possible. And while it may not be to everyone's taste the creativity is commendable.