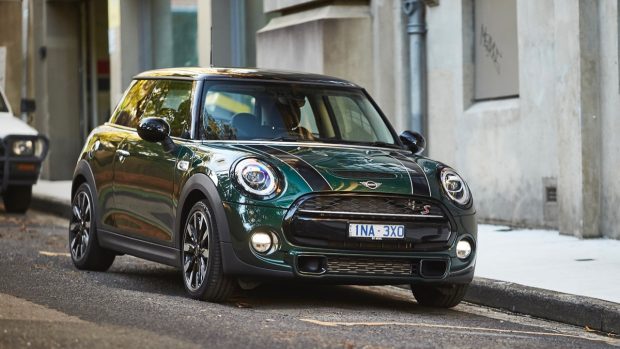 It's hard to dislike a Mini. That's especially the case when it's a three-door, when it's a Cooper S, and when it's painted in heritage British Racing Green paint. Though this BMW-owned, British-built brand now makes Minis in all shapes and sizes the classic three-door hatch remains our favourite form factor, true to the retro recipe that has made this car an enduring classic.
Now in its third generation since BMW took over in 2000, the Mini is one of the few retro-designed vehicles left on the market. Arguably, it's now a modern product in its own right, with nearly all of the creature comforts in similarly-priced premium small cars – something you can't say of the Fiat 500 which also remains as a contemporary incarnation of a sixties city car.
But is today's Mini, which offers premium features and is priced to reflect this, true to the original recipe? The answer to that question demands a mixed response.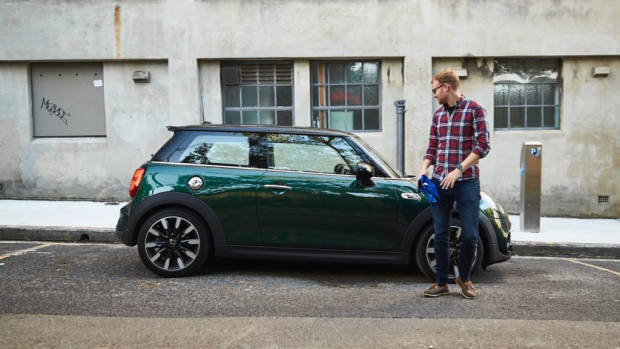 Our green test car reflected the sweet spot in the hatchback range, at least to us. The Cooper S is the middle child, sporting a burbling 141kW/280Nm two-litre turbo four. That's an engine also seen in cars like the BMW X2 20i but the light, compact Mini really makes the most of the ample power. In fact, it's really quite quick.
Ten grand less buys a characterful but modest 100kW/220Nm three-cylinder turbo in the Cooper model, while in the other direction, you can spend another ten thousand on top of the S grade to buy into quite a serious performer: the harder-core John Cooper Works model uses a two-litre to make 170kW/320Nm.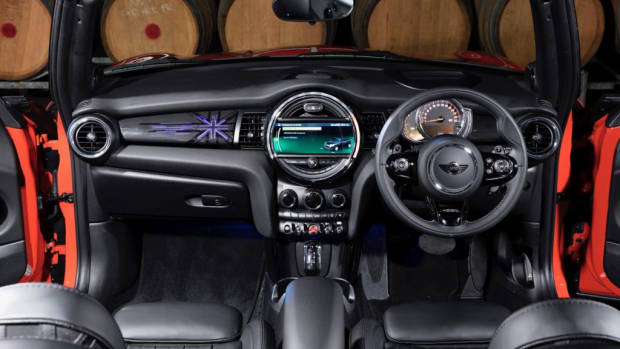 A recent price and specification bump has placed the Cooper S above $40,000. It's $40,700 for a six-speed manual, while the seven-speed dual clutch auto fitted to our test vehicle commands a substantial $2,800 premium. The self-shifter is a good example of the breed, delivering clean shifts and little low-speed hesitation.
It's possible to get caught up in the Mini's options list and end up spending a figure in the fifties on a Cooper S, but we'd avoid this. Standard specification is pretty good, with supportive cloth sports seats, wireless Apple CarPlay and wireless phone charging, integrated navigation, auto headlights and wipers, keyless entry and start, and city-speed AEB.
We'd tick the green paint ($800), bonnet stripes ($200), and adaptive dampers ($700) to help the ride – more on that later.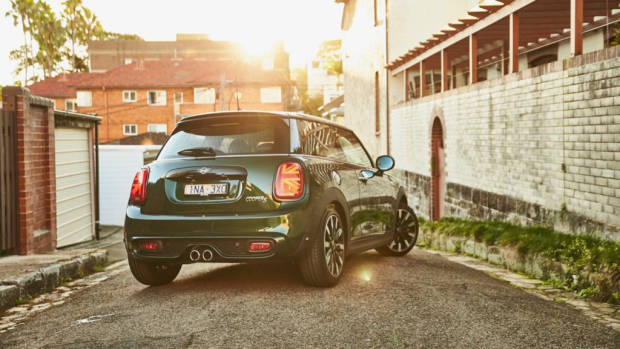 There's no question that the current Mini pays proper homage to the original car in the looks department. Even with some dimensional growth over the years, the three-door is still a genuinely compact vehicle with tidy, attractive lines. The five-door doesn't carry the shape so well in our eyes. The larger Countryman SUV is a good thing, but we're not sure it really fits into the Mini size category!
This writer is an Anglophile but the Union Jack taillight graphics that are applied if you have LED lighting are perhaps a bit much. We get it: the Mini is British.
Inside, too, there's no mistaking you're in a Mini. Round shapes are de rigeur and the interior styling combines a retro feel with nice material quality. The leather steering wheel could do with a little less thickness – a common complaint with many BMW products – but the soft dash, doors and knee rests all convey an air of quality.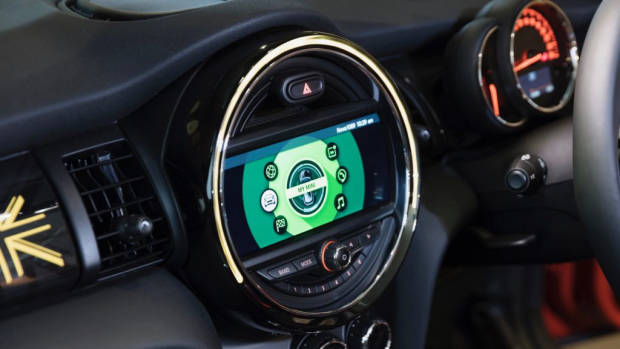 So, too, do the manually adjustable sports seats which are all you really need. While we like the fact Mini vehicles use a more cartoonish iteration of BMW's excellent 8.8-inch iDrive infotainment, ergonomics are a bit of a problem here: the rotary controller is located very deep between the two front seats, with one YouTube commenter describing the act of using this as "the claw". They aren't wrong. Thankfully, the screen now sports touch capacity.
The standard inclusion of wireless Apple CarPlay is a master stroke that shows Mini really understand their audience for this car. It works reliably and is vastly preferable to the corded variety of smartphone integration. We hope more manufacturers adopt wireless in future.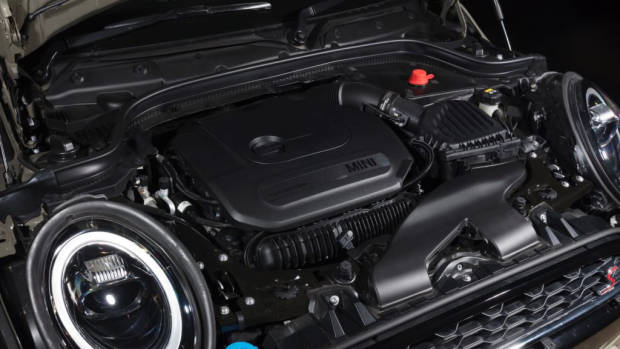 The engine, too, reflects a proper Mini persona. Given the lightness of the Cooper S – it weighs just 1,179kg without a driver or fluids – 141kW is plenty. It'll sprint to 100km/h in 6.7 seconds and it makes a great sound as it goes. The cool centre-mounted twin tailpipes warble and crack through the gears.
In particular, there's a strong midrange that makes the Cooper S fun to wind down a backroad, riding the generous torque. The automatic gearbox works just as well in Sport mode or driven manually through the (unfortunately plastic) paddle shifters.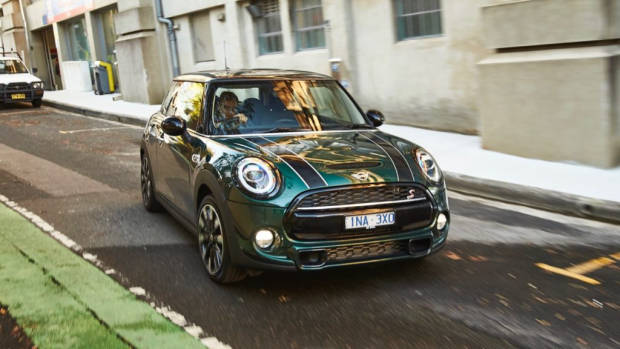 In fact, quick backroad driving is where the Cooper S absolutely shines. The high-speed ride is firm but composed and the steering feels natural with some speed on the dial, pointing the eager nose into corners athletically. Find a tightening radius bend and add some lock and the very short chassis will happily stick the tail out. The stability control system has been tuned expertly.
It's just sad that the Mini's steering feels so lacking at low speed, where people will ultimately spend most of their time. At city speeds it is treacly and overly heavy without the fast directness you would expect of a Mini. The original car did have heavy steering but it was also nice and fast. Here, it's slow and it doesn't offer adequate customisation through an individual drive mode to cure this.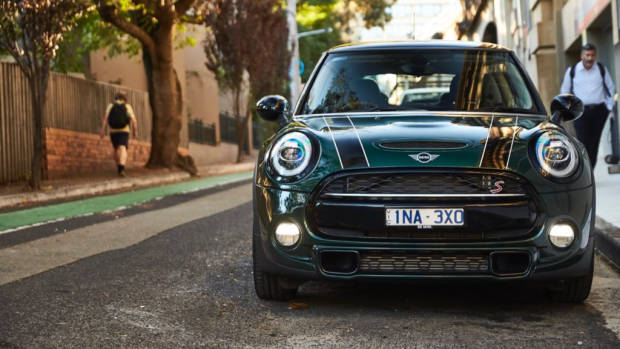 Likewise, the low-speed ride is overly choppy. The Cooper S finds imperfections that you hadn't sniffed out on local roads and transmits them right into the cabin. As long as you're okay with that, you'll cope – but other hot hatches for this price have adaptive dampers that can soften the ride off when you aren't looking for fun.
Adaptive dampers are optional on the Cooper S ($700) and that's an option we would have to tick. And give the JCW suspension option a miss, as this makes the situation even worse. Anecdotally, our YouTube community report that replacing the car's run flat tyres with standard varieties improves compliance, but you are then running without any kind of spare.
We'd like to test a Cooper S with adaptive dampers in future to evaluate how these change the situation.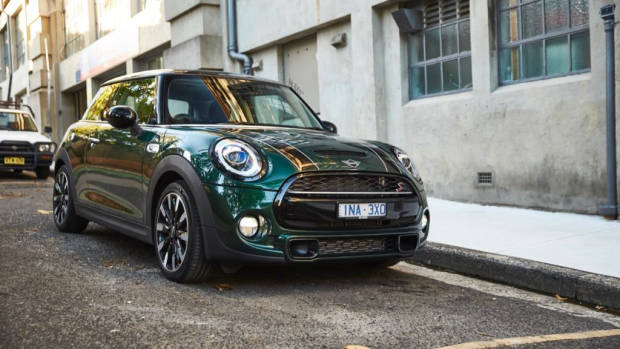 Like all Minis, there is a three year, 100,000km warranty which is starting to look a bit short in the face of rivals offering unrestricted five year programmes. Servicing can be paid for up front which makes it quite cheap to maintain. A basic five year service pack costs $1,425, covering oil and oil filter changes, and replacement of the air filter, air conditioning filter, fuel filter, brake fluid, and spark plugs.
A dearer $3,685 'Plus' servicing package adds on a replacement set of front and rear brake pads and discs, wiper blade rubbers, and the clutch disc and plate.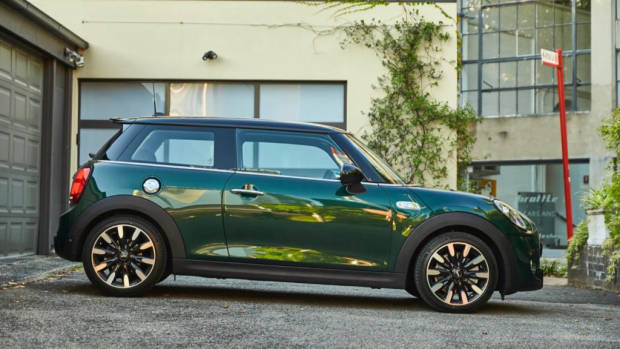 In standard form, though, we'd have to keep the Mini as a second car, largely consigned to weekend blasts on a great road. In this environment, the British hot hatch shines brightly. In fact, the highly adjustable chassis had us cackling on multiple occasions.
In town it's just not so convincing, and we think other performance hatchbacks do the job better if you're looking for an everyday car. Check out the Volkswagen Polo GTI and Golf GTI duo, or even Hyundai's i30 N if you like aural theatre. Alternately, if you want something even more pure, the Abarth 595 is now very cheap!