Mercedes-Benz has confirmed it will offer electric-powered options for its diverse van range that will kick off with the eVito in both people mover and panel van form.
Joining the existing diesel-powered Vito range in Australia, the eVito Tourer and eVito panel van will go on sale in the first half of 2022.
Arriving alongside the EQV, Mercedes-Benz will follow up these new additions with the eSprinter to offer a larger alternative to the aforementioned midsize vans.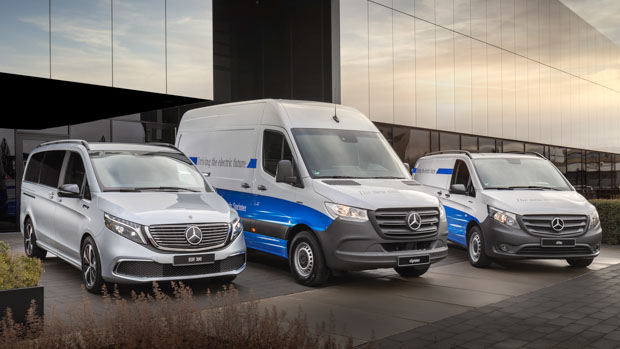 Is the eVito capable?
Mercedes-Benz is yet to release any technical information on the eVito panel van but expect it to have a similar level of capability to the Tourer variant.
While the Australian specification is yet to be confirmed, overseas the eVito Tourer is available as a nine-seater van with a combined range figure of up to 361km according to conservative WLTP testing standards.
This is thanks largely due to the huge 100kWh (usable 90kWh) lithium-ion battery on board.
Drivers can recharge the battery at speeds of up to 110kW, which will see the cells topped up from 10 to 80 percent in 45 minutes using a DC fast charger.
Alternatively, the eVito tourer can be fully recharged (0 to 100 percent) using an 11kW AC wallbox in under 10 hours – enough time to top it up overnight when not being used.
Measuring 5,140 mm long, the eVito is the same length as a standard wheelbase RWD Vito van, and has a gross vehicle mass of 3.5-tonnes – showing an increase of 450kg over the combustion version.
Like its entry-level combustion-powered siblings, the eVito Tourer is front wheel drive, with the electric motor producing up to 150kW of power and 362Nm of torque.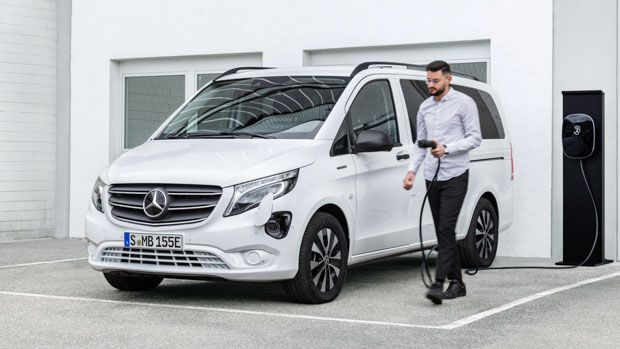 Will people buy electric vans in Australia?
Electric vans are currently a rarity on Australian roads with the Renault Kangoo the first to offer an electric alternative for a commercial van but Peugeot is also now considering moving into the space in Australia.
The Ford e-Transit will offer the closest competition for eVito range when it arrives in mid-2022, which will be followed by five more EVs from the brand by 2024.
Diane Tarr, managing director of Mercedes-Benz Vans, said they were confident that electric vans would begin to gain more momentum in the coming years.
"We will be ready with a strong customer-centric electric product portfolio, which offers the potential to assist customers with lowering their operating costs and reducing their environmental impact," she said.