Australian crash testing body ANCAP has tested 15 commercial vans from the light, medium and heavy class and found their equipped safety systems were often significantly more sparse than passenger vehicles, with only two vans passing with flying colours.
The two vans marked as safe by ANCAP were the new Toyota HiAce and Ford Transit, with both vehicles earning high praise for an advanced AEB system that has the ability to detect both cyclists and pedestrians, along with lane keeping and lane departure warning systems.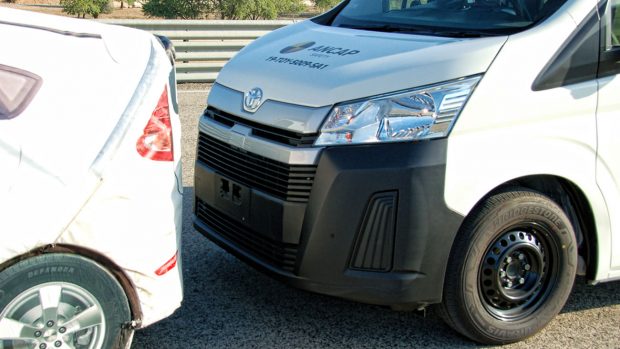 The Toyota HiAce was also the only vehicle on the list that has been crash tested relatively recently in 2019, with every other van either carrying over a score from as late as 2011, while some had simply never been tested in the first place.
The Volkswagen Transporter and Peugeot Expert were given a middling rating with silver gong, while the likes of the Mercedes-Benz Vito and Ford Transit Custom scooped up bronze.
However, ANCAP reserved clear criticism for the Renault Master, Renault Trafic, Mitsubishi Express, Hyundai iLoad and Iveco Daily. ANCAP recommends against purchasing these vehicles due to underperformance in safety testing.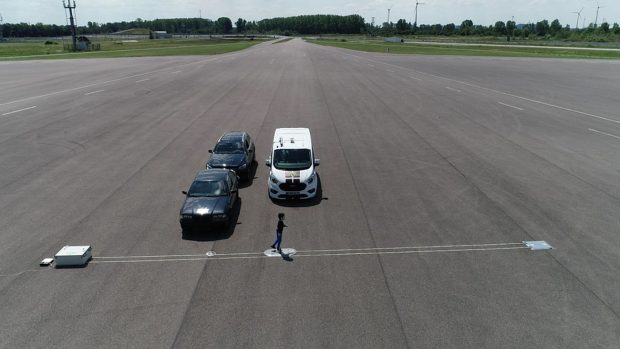 ANCAP says these vans mainly failed their test due to a lack of crash prevention technology such as pedestrian detecting AEB, with the worst offender the Hyundai iLoad that failed to pass a single category.
In some models such as the Volkswagen Crafter, which was launched in 2018, manufacturers offer additional crash avoidance safety technology available in more expensive higher trim levels but the base model has been neglected.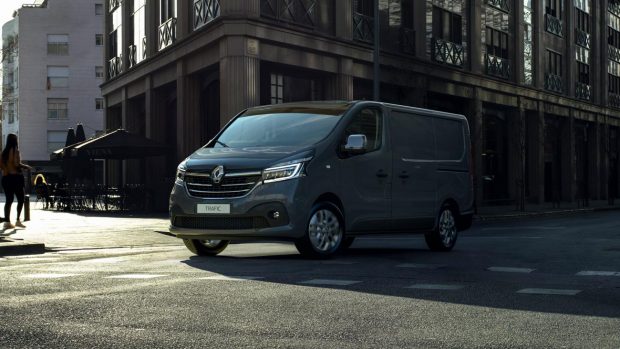 ANCAP director of communications and advocacy Rhianne Robson said the testing was of critical importance given the increased usage of commercial vans during the pandemic due to rocketing demand for delivery services.
Ms Robson said not only are vans more likely to stay on the road for longer but are also more likely to cause significant harm to another vehicle during a collision, with their boxy design making them around 30 per cent more 'aggressive' during a crash, according to Monash University Accident Research Centre.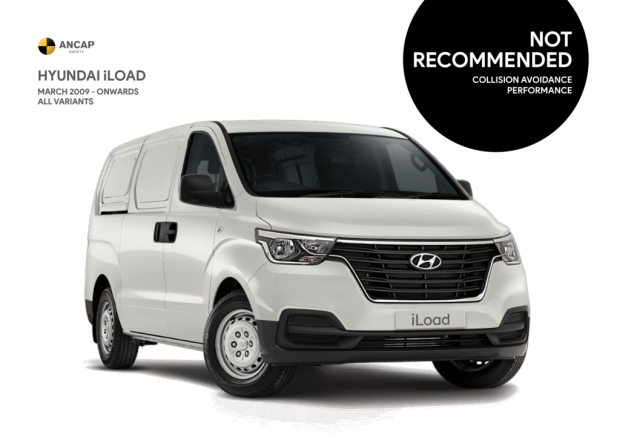 "Commercial vans generally operate with higher levels of exposure and hold a much longer economic life-span due to their primary commercial-use and goods-carrying function, and this makes their active safety capability arguably even more critical than that of passenger cars," Ms Robson said.
While many vans performed less than adequate, ANCAP says some manufactures have advised them that vans such as the Mercedes-Benz Vito, Iveco Daily and Hyundai iLoad will gain more safety features in the next facelift or model update.