Volkswagen has today revealed detailed specifications and Australian pricing for their updated T6.1 van range – including Caravelle, Transporter and Multivan models.
While the T6.1 generation retains all the same underpinnings as the current van line-up, the new vehicle gets a raft of improvements from styling to safety and everything in between.
On the styling front, there's now a chrome strip underscoring the VW logo which accentuates the width of the vehicle and adds a touch of class to what could otherwise look like just a commercial vehicle.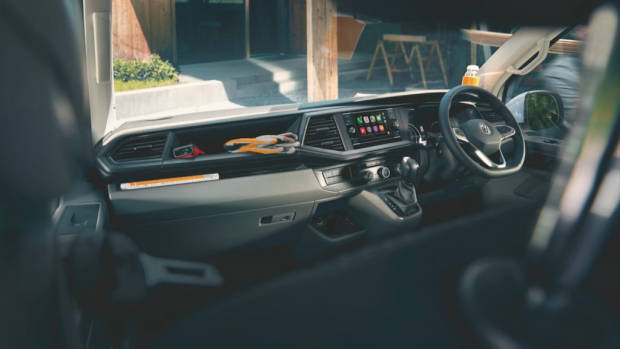 Safety-wise, there is an awful lot more content than before. Previously a $700 option, a reversing camera is now standard equipment for every Transporter van. Likewise, city-speed AEB, rear cross-traffic alert, rear parking sensors and blind-spot monitoring are standard across the range.
Naturally, the inclusion of Apple Carplay and Android Auto, both wired, will continue for 2020, a feature which is surprisingly rare on Commercial vehicles, absent even from the brand's own Amarok ute.
Where the Volkswagen van differs from competitors like the Renault Trafic and the Hyundai iLoad is the long history of offering human transport as well.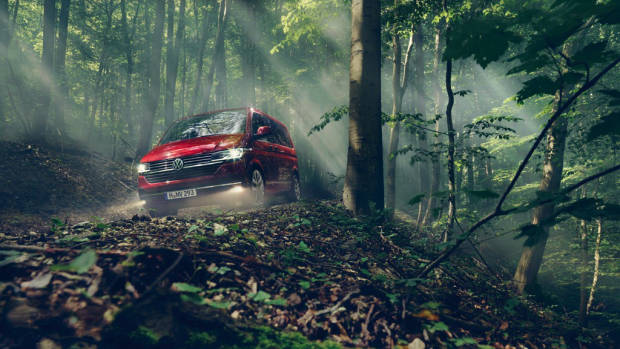 Harking back to the Kombis of the 1960s is the updated Caravelle which now starts at $58,990 (driveaway price TBC). The Caravelle is still powered by a 110kW/340Nm two-litre turbo diesel but sees some tasty equipment.
This includes all of the aforementioned safety tech, but also driver fatigue monitoring, rain-sensing wipers, three-zone air-conditioning and three rows of seating for the family.
Volkswagen's best-selling van is the Multivan which again, gets the full complement of safety features, and now starts at $61,990 (driveaway pricing TBC) for the short wheelbase comfortline 340TDI. Inside you'll still find what you expect – that is the signature second-row captains chairs and table setup. It's another alternative to people movers like the Kia Carnival.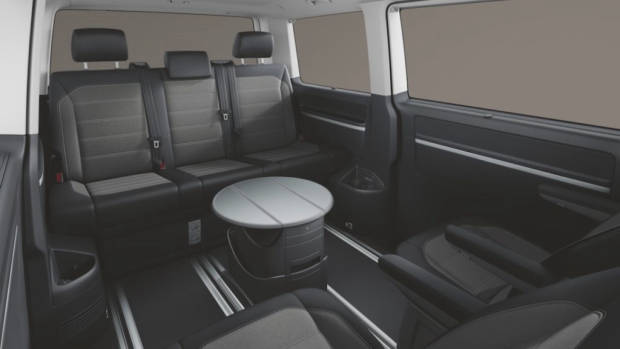 There's also a long-wheelbase alternative powered by a lustier diesel engine with outputs of 147kW and 450Nm starting at $87,990 (driveaway pricing TBC) which will seat even more passengers. Nappa leather upholstery is available for all Multivans at the cost of $4,590.
We can't ignore the commercial side of the van, though. Volkswagen offer myriad options, starting with the most affordable and modular Transporter cab chassis – an alternative to a dual cab if you don't need to go off-road. From $54,990 (driveaway pricing TBC) there is the TDI450 single cab with factory tray.
Volkswagen offers a dual-cab setup, too, starting at $57,490 (driveaway pricing TBC).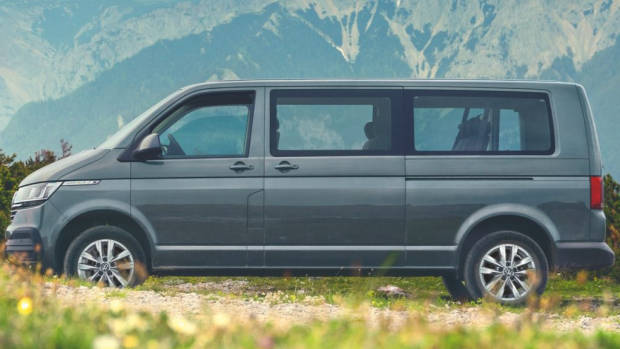 As for the traditional Transporter Van, the most affordable TDI250 starts at $38,990 (driveaway pricing TBC) and is bare bones. A five-speed manual helps put 75kW of power and 250Nm to the road, though Volkswagen doesn't expect that to be the big seller.
Instead, it's the mid-range Transporters, also available in Crewman spec, with the mid-range TDI340 motor and seven-speed dual-clutch transmission that will likely do the heavy lifting. That spec starts at $44,990 (driveaway pricing TBC) for the short wheelbase.
It's encouraging to see brands like Volkswagen outfitting even their commercial vehicles with this crucial safety tech for 2020. The updated T6.1 van range will be on sale from the 10th of August, wit the first customer vehicles arriving in November.