Volkswagen Australia has detailed a special 580S version of the ever-popular Amarok ute; it's loaded up with goodies inside and out, although there's a conspicuous absence of added off-road ability.
The $70,990 ($77,507 driveaway) Amarok 580S edition commands a $6,000 premium over the $64,990 ($71,181 driveaway) 580 Highline and is available to order through Volkswagen's online ordering platform.
Over $70,000 is an awful lot for a 'work' vehicle. Still, we know that Volkswagen's current Amarok does offer a fantastic amount of everyday usability. However, its off-road chops might come into question against Ford's Ranger, Nissan's Navara and the venerable Toyota Hilux.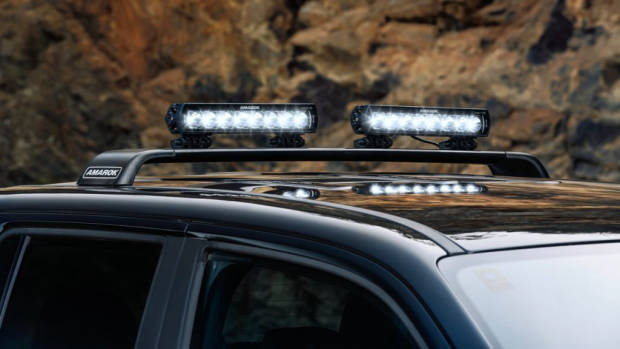 Now, we know that the dual-cab marketplace will be shaken up soon; a new Ranger and Amarok are on the way, as is an all-new Hilux.
But that doesn't mean the 580S should be ignored; Volkswagen has thrown quite the catalogue of extras at the Amarok for this limited run of 200 units.
First and foremost is the exclusive carbon steel grey paintwork – though customers can opt for deep black pearl or candy white too. Additional lighting has been added thanks to a roof-mounted light bar sporting dual 86-watt LED lights.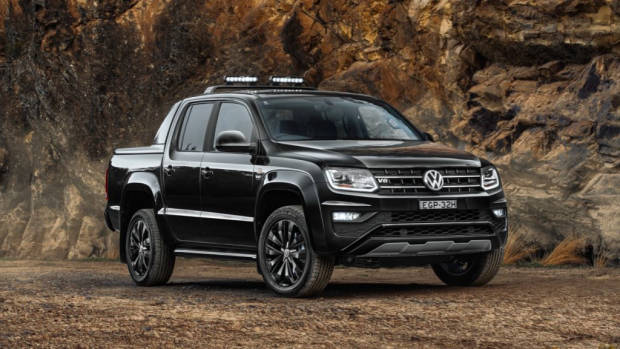 More black makes an appearance on the 20-inch alloy wheels – which won't be much good for the mud – a different body-colour front bumper, and premium black rollover protection.
Heated front seats make a welcome appearance, as does art velour upholstery, a black headliner and pillar trim.
Under the bonnet is the same class-leading turbo-diesel V6 producing the same 200kW (on over-boost) and 580Nm, a refined and surprisingly car-like powertrain. Twisting force is shared between all four wheels via an eight-speed torque converter auto as standard.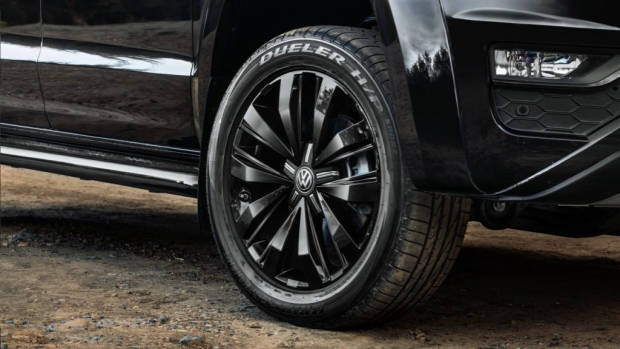 For the 200 units, it's clear Volkswagen have prioritised the Amarok's pulling card – it's on-road manners – instead of the trend for gnarlier off-road kit like the Navara N-Trek Warrior. 
That certainly bucks the current trend, but it makes total sense in our book. And we know the Amarok is capable enough to handle what most will throw at it off the beaten patch.
Conjecture runs rife about the next-gen Amarok, with indications there will be a Ranger Raptor style 'super-ute' to come. We await more news on that, though.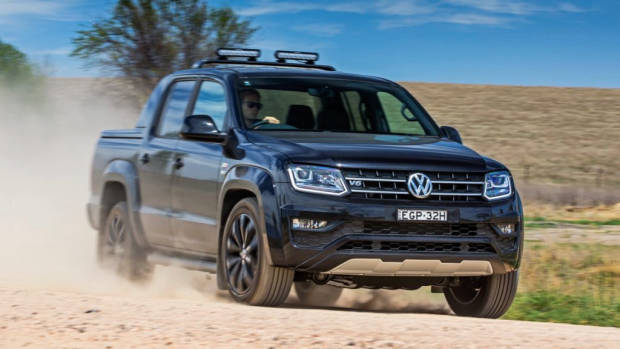 For now we reckon the limited edition 580S looks purposeful in its black-on-black colourway, and Volkswagen says the special edition is selling fast on the new online sales platform.