Ford Australia has finally begun its EV assault with the reveal of the E-Transit commercial van. 
Set to arrive here in mid-2022, the E-Transit will be the first of five new EVs promised by Ford Australia before 2024, though what those models are still remains a mystery.
These five EVs form part of a larger US$30 billion (AU$40 billion) investment in electrification by the Ford Motor Company by 2025, with the ultimate goal being 40-50 percent of Ford's product volume electrified by 2030, and carbon neutral by 2050.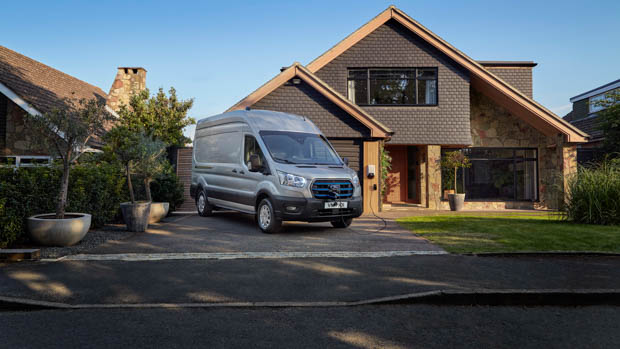 What is the E-Transit?
Ford says its electric commercial van will be less polluting, much quieter and cheaper to run than a traditional turbo-diesel van – a massive benefit not only for urban commercial companies but also the general public.
Finally, a world without foul-smelling, harsh-sounding, dirty delivery vans appears to be a potential reality.
Initially offered solely in long-wheelbase form, the E-Transit will launch in Australia in mid-2022. Powered by a 68kWh battery, the rear-wheel drive E-Transit will offer an estimated WLTP range of 317km.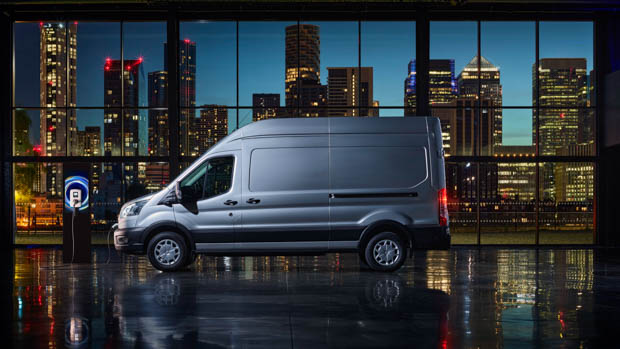 The electric motor mounted on its rear axle produces 198kW of power and 430Nm of torque, making this electric van the most powerful Transit on sale today.
Three drive modes are available in the E-Transit: Normal, Eco and Slippery. Eco mode limits top speed, regulates acceleration, and optimises the climate control to save up to 10 percent battery usage in an unladen vehicle.
Using the 11.3kW on-board charger, the E-Transit can charge to 100 percent in around eight hours, however with a DC fast-charger it can be boosted to 80 percent in just 35 minutes.
What should we expect inside the 2022 E-Transit?
The 'mid-roof' version of the E-Transit offers 11.3 cubic metres of cargo space, whereas the 'high-roof' version raises that to 12.4 cubic metres. Payload is rated at 1616kg.
Interior-wise, the E-Transit scores Ford's new 'SYNC4' infotainment system with a massive 12.0-inch touchscreen and double the computing power of the old 'SYNC3' system.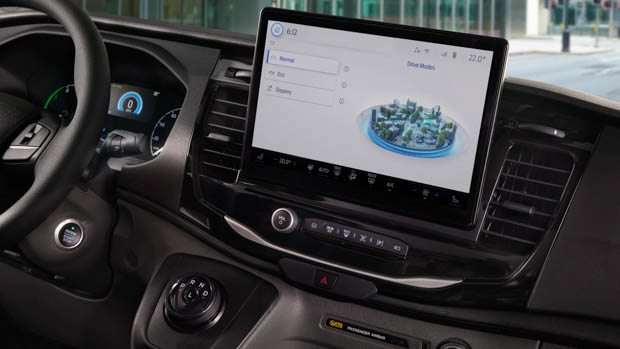 Is there EV infrastructure for vans?
Ford Australia says it will work alongside JET Charge to ready its dealership charging network and will install new charging stations at its Campbellfield engineering base, You Yangs Proving Ground and a new logistics hub in Merrifield, Victoria.
Full pricing and specification of E-Transit will be released closer to launch.