The Mercedes-Benz van lineup is expanding for 2022 with three new electric models planned for release, of which two will come to Australia next year.
European technical data has been released for the EQV, which will be the flagship people mover, or MPV, of the range. It's been on sale in Europe and the UK since May of this year, but will arrive in Australia in the middle of 2022. It's been designed for private use and will be especially handy for those with growing families.
The EQV will compete in Australia with the upcoming Ford e-Transit in a relatively untapped electric van market. Petrol and diesel competitors will include the new Hyundai Staria and the Hiace-based Toyota Granvia, but both of these vans are not currently available with an electric powertrain.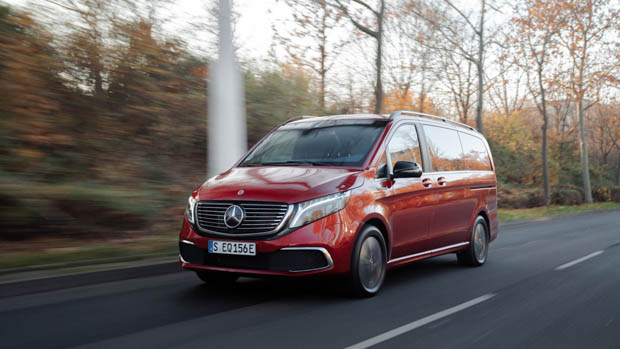 Chasing Cars understands that Hyundai is working on an all-electric version of the Staria which will join the burgeoning BEV van category in the coming years. 
The Mercedes-Benz EQV will be powered by a front-wheel drive electric motor which produces 150kW of power and 362Nm of torque.
A 90kWh usable lithium-ion battery will provide the energy to get the EQV around town and will give a WLTP range of 356km on a full charge, indicating a relatively high energy consumption of 25.2kWh/100km.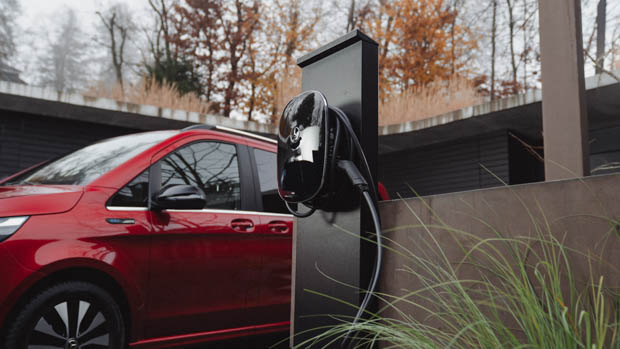 Charging can be done at speeds of up to 110kW, and 80 percent of the range – or 284km – can be replenished in 45 minutes.
In terms of size, the EQV comes in at 5140mm long and has a 3200mm wheelbase and has 1030 litres of luggage space.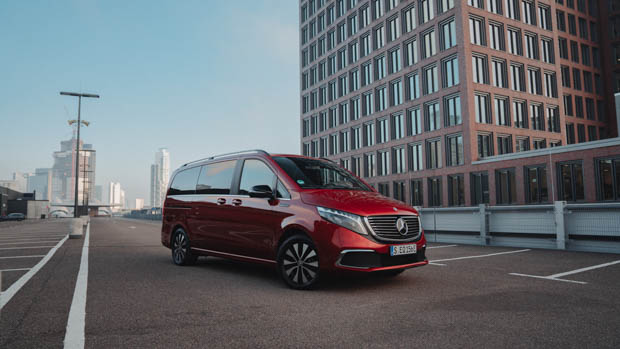 Already available overseas, the EQV will comfortably sit six people plus luggage, plus is equipped with electric sliding doors on both sides and a plush leather interior.
Pricing is yet to be revealed for Australia. In the United Kingdom, the EQV is priced at GBP 73,600, which converts to $140,000 at the time of writing.