Mercedes-AMG has shared teaser images of the body shell of the new SL convertible ahead of its global reveal later this year.
The aluminium space frame has been built in-house by AMG with no parts carrying over from the previous SL model or even the AMG GT Roadster.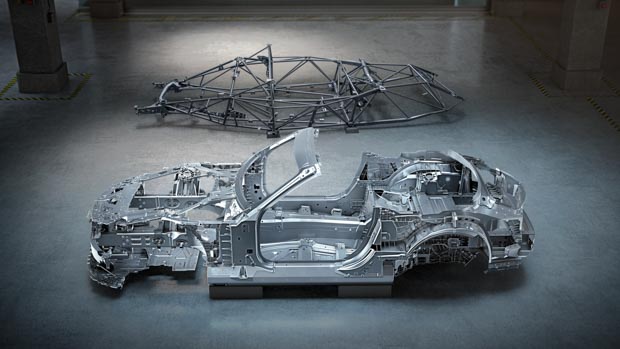 AMG says the SL will be available in a 2+2 configuration with the potential to accommodate "a wide range of drive systems" in perhaps a subtle hint at the much-rumoured plug-in hybrid opinion. 
The chassis is also a lot stronger than its predecessor, with torsional stiffness increased by 18 per cent, transverse rigidity by 50 per cent and longitudinal rigidity by 40 per cent.
AMG says this has sharpened the dynamics of the SL to create an accurate driving experience while also making it safer in an accident; with in-house testing showing it has performed well above the regulatory standards in Europe.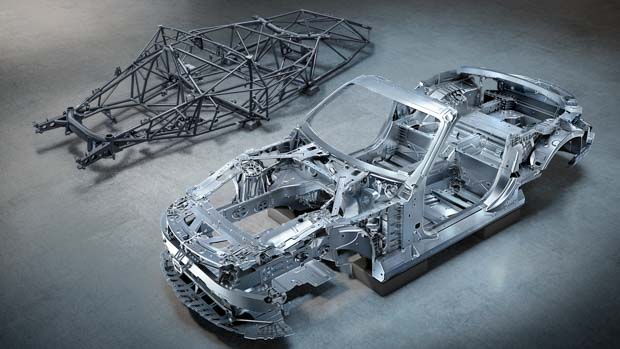 Using a combination of aluminium, carbon and glass fibres engineers have managed to make the frame strong where it needs to be, while also varying the wall thickness to say weight where they can.
The end result is a total body shell weight of 270kg with no doors, bonnet or boot lid attached. The rest of the panels are not shown in the photo, likely to help keep the appearance under wraps.
Providing a better look at the exterior is images released by Mercedes-AMG back in March that show a camouflaged SL sliding about in winter testing. The model shown was fitted with a fabric roof and a 4MATIC all-wheel drive system.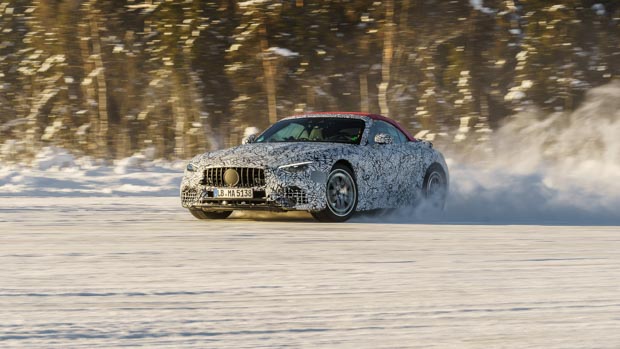 In the above images, Mercedes-AMG has displayed the new SL chassis sitting side-by-side with the original 1952 300 SL, which grew to fame not only for how it looked but for its performance credentials.
When looking at the bare bones of the old SL, Mercedes-AMG points out how the traditional space-frame chassis engineers were forced to build up the sides of the car to make the platform rigid.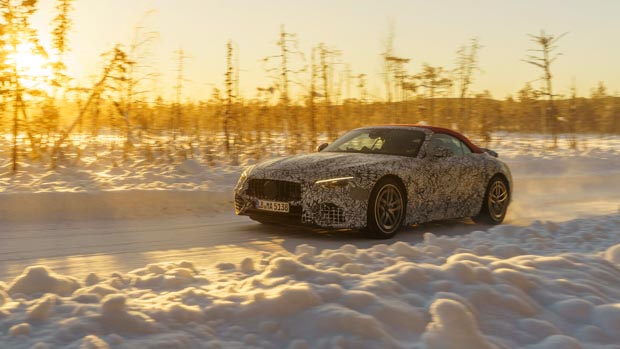 In order to circumvent this problem engineers created the model's now iconic gullwing doors that rose upwards instead of outwards.
With the benefits of modern manufacturing and materials the door sills can remain low and strong, which should make it an easier car to live with every day.
Information on the new SL remains limited for now but we'll find out more closer to its global unveiling later this year.