The anticipated return to form for the Mercedes-Benz SL nameplate will soon become a reality for those in Australia with the money and passion to buy one.
Mercedes-Benz Australia has confirmed to Chasing Cars that the new AMG SL roadster will come down under during the fourth quarter of 2022, meaning October-December.
Initially slated for a second half 2022 release, Mercedes-Benz has been a little bit more specific with the launch timing for the new roadster.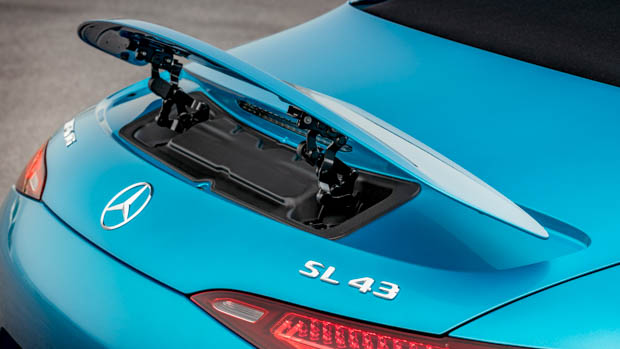 Four-cylinder and V8 engines available in Australia
Three different drivetrains will be available for the new Mercedes-AMG SL roadster that will have 43, 55 and 63 badging to distinguish the differences, however only the SL43 will be available initially for the Australian launch. SL55 and SL63 variants will come in 2023.
The recently revealed SL43 will use a variation of the M139 turbocharged four-cylinder engine also found in the A45S hyper hatch sold here in Australia. The big difference will be that the SL43's engine will utilise Formula One technology by bolting an electric motor onto the side of the turbocharged housing to increase throttle response and keep the turbo spinning to reduce lag.
This unit produces 280kW/480Nm which may seem down when compared to the Mercedes-AMG A45s 310kW output but what the A45 doesn't have is a larger motor waiting in the wings.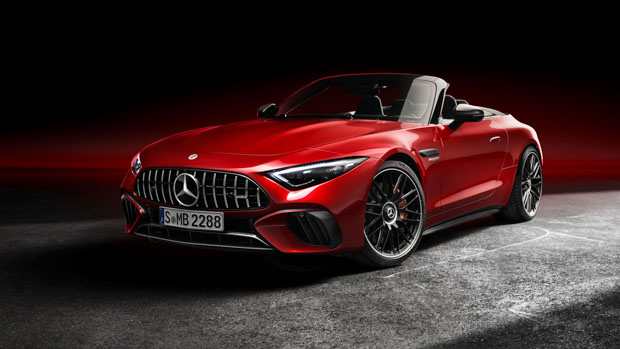 Up next is the SL55 which will be powered by a 4.0-litre twin-turbocharged V8 engine that produces 350kW/700Nm.
Upping the ante even further will be the range-topping SL63 variant fitted with the same 4.0-litre twin-turbo V8 but power and torque have been cranked up to 430kW/800Nm.
Both V8 models will be fitted with an all-wheel drive system that makes acceleration for these two variants quite the spectacle.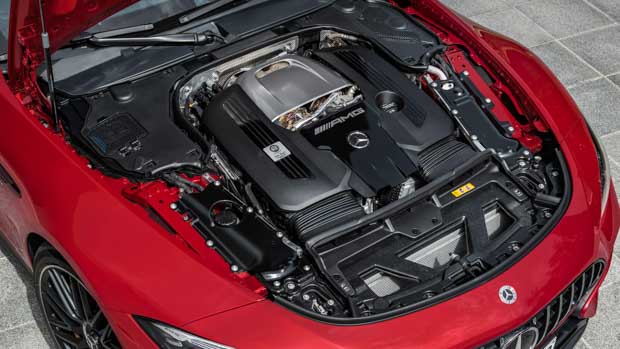 The SL55 will be able to sprint to 100km/h in 3.9 seconds, while the more powerful SL63 will do the same sprint in just 3.5 seconds.
Top speed for the SL63 is an impressive 315km/h, but is certainly no lightweight, weighing in at 1970kg.