A new large SUV competitor is very likely to arrive in the Australian market in 2020 in the form of the Hyundai Palisade – the Korean company's biggest SUV yet. Originally planned to be left-hand-drive only, the Palisade launched in North America and its home market last year.
However, the Korean brand has hit a snag in preparing the Hyundai Palisade for Australian imports. Unless last-ditch reengineering efforts succeed, the Palisade will not be available with all-wheel-drive in Australia. Instead, the Palisade will almost certainly be front-wheel-drive only in Australia.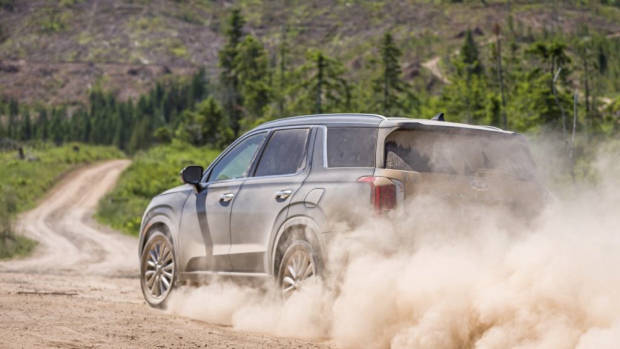 Chief executive officer at Hyundai Motor Company Australia (HMCA) JW Lee confirmed to Chasing Cars that the Palisade was "not concrete, but a very high chance" to come to Australia in 2020, indicating he is presently "70 or 80 per cent" confident in this plan.
Despite the Palisade's development as a North American-focussed SUV, Mr Lee said he believed that Hyundai's headquarters in Seoul, South Korea, "understands the demands of the Australian market", namely, interest in an SUV larger than the Hyundai Santa Fe.
Scott Yoon, coordinating director of product planning at HMCA, said Hyundai has "always struggled" with offering a large SUV in Australia, noting that when customers choose not to buy a Santa Fe, that vehicle's smaller size is often the reason.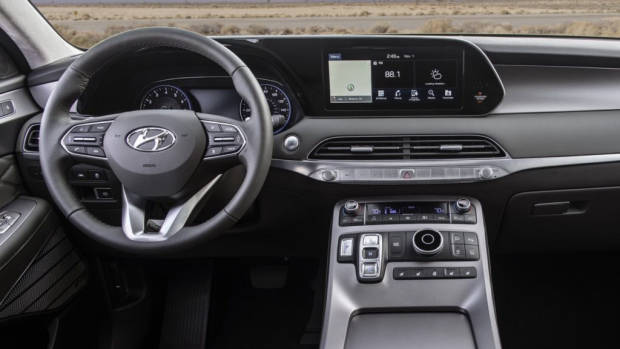 However, Mr Lee that there are "technical issues" being worked through in preparing the larger Palisade for right-hand-drive (RHD). Pressed on this point, Mr Lee confirmed these issues relate to the Palisade's all-wheel-drive system.
Because the Hyundai Palisade was never planned for RHD production, the location of key components for the vehicle's HTRAC all-wheel-drive system means that AWD and right-hand-drive cannot presently be combined on the Palisade.
Mr Yoon characterised the lack of an AWD-RHD combination on the Palisade as "a roadblock" and a "substantial right-hand-drive issue." Mr Lee said it was "an area we need to sort out over the year", and indicated he was pushing headquarters for a solution that would enable AWD to be offered in Australia, though this is unlikely.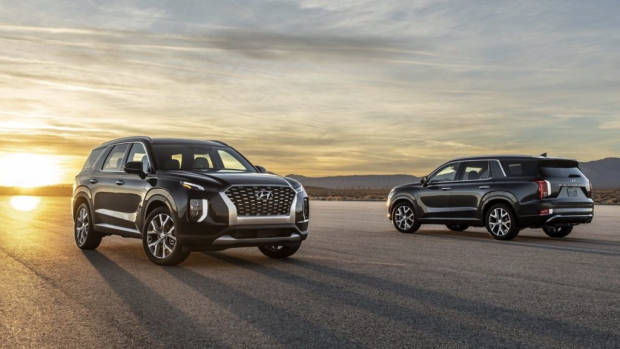 So, can the Palisade compete in Australia with only front-wheel-drive on offer?
JW Lee, HMCA's CEO, concedes that buyers in this segment consider AWD as being "important". However, product planner Yoon believes the Palisade will still be competitive without all-paw traction.
That said, Yoon admits that the lack of AWD is impacting HMCA's Australian sales projections for the Palisade, which are key to making the business case to Hyundai in South Korea to build a right-hook version of the SUV.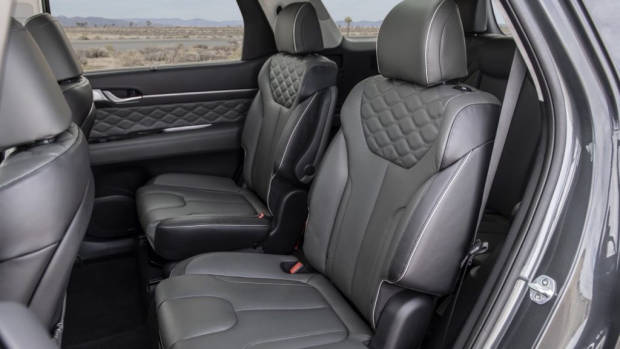 "It hurts," Mr Yoon said of the conundrum, "and it hurts our volume projections with head office."
Local rivals like the Mazda CX-9 and Toyota Kluger offer all-wheel-drive as an option across each of their grades. In the CX-9, front-wheel-drive versions account for around half of sales.
Mr Yoon said his concerns rested with the fact that in rival product ranges like CX-9 and Kluger, "the higher the price point goes, the higher the percentage of AWD [sales] goes." Yoon quoted AWD rates of 74% for the Toyota Kluger Grande, and 66% for the Mazda CX-9 Azami.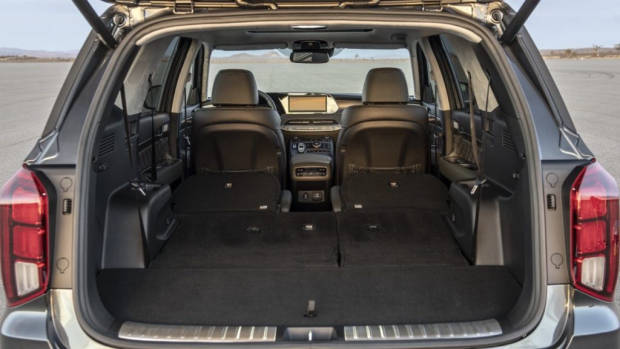 Engine-wise, the 4.98m-long Palisade will come to Australia with a naturally aspirated V6 petrol engine and a turbocharged four-cylinder diesel.
The petrol version shares its 3.8-litre six-cylinder with cars like the Genesis G80 luxury sedan, producing around 218kW/355Nm. On the diesel front, the 2.2-litre unit is familiar from Hyundai's smaller Santa Fe. In that SUV, the diesel makes 147/440Nm.
The Palisade's interior boasts available upmarket features including a 10-inch touchscreen and a 12-inch digital driver's display, with top-shelf models gaining premium leather finishes.
Available with seven or eight seats, the Palisade would comfortably be Hyundai's largest vehicle in Australia, measuring 23 centimetres longer than the Santa Fe.
If the Palisade was priced to match its key rivals, it would arrive in Australia for under $50,000 before on-road costs in base form before building to a premium tier priced above $60,000.
We'll be covering the Palisade's progress to RHD production – if that does in fact eventuate – and you'll be able to read about further developments here.
18 September 2019: This article was updated to reflect more accurate AWD take rate figures on rival SUVs.