Three years after the model was first mooted as a possibility, Hyundai's N Performance arm this evening pulled the camouflage wrap from the brand's first hard-charging sports SUV: the 2022 Hyundai Kona N.
Sharing a platform, engine, new DCT gearbox and limited slip differential with the successful i30 N hot hatch, the Kona N makes 206kW of power and 392Nm of torque in a single, automatic-only trim that will come to Australia.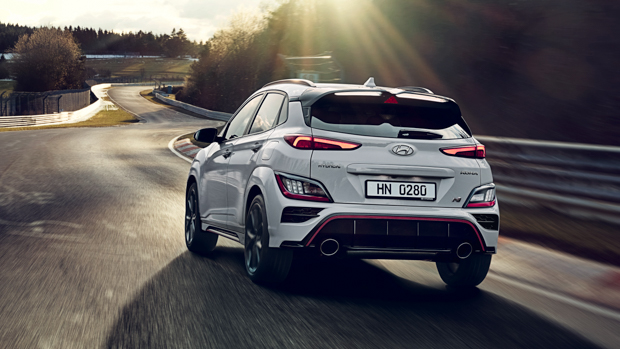 Hyundai resisted desire from designers internally to lower the vehicle, deciding to maintain reasonably high ground clearance to maintain the Kona's distinctive SUV silhouette.
"We wanted to keep Kona's SUV versatility and high ground clearance – we already have a fantastic hatchback," Albert Biermann, head of research and development at Hyundai, told media in a global press call.
However, unlike the previous Kona range-topper – the 1.6-litre turbo Kona N Line Premium – the Kona N is not equipped or available with all-wheel-drive. Like the i20 N and i30 N, the Kona N will be strictly offered only with front-wheel-drive.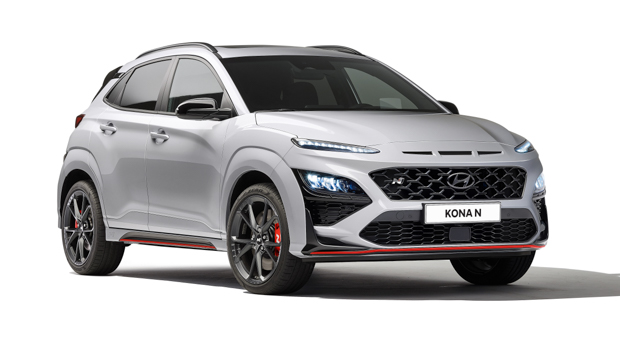 Mr Biermann said that decision was deliberate, given what he sees as the Kona N's combination of traction, the availability of sticky tyres and affordability factors.
"I tested the Kona in Sweden and I have to say, it is a real winter beast with good winter tyres on it," Mr Biermann said. "You can keep that fun going even on a slippery road and snowy road. Why carry around an AWD system all year long, and why add all the cost?
"Our N story is also the best in fun-per-dollar … it is not easy to beat an N vehicle in fun-per-dollar rating, and the Kona N is clearly following that script."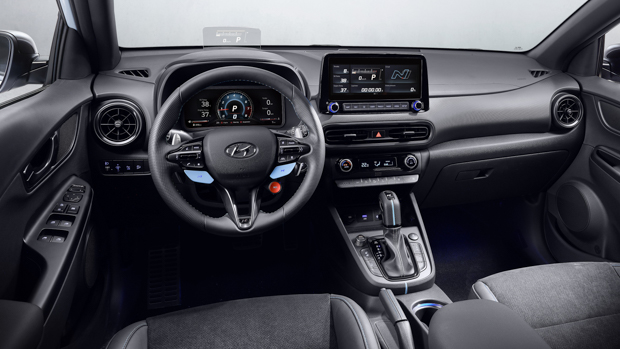 The Kona N is expected to be priced between $50,000 and $60,000 when it arrives in Australia. By comparison, a Volkswagen Golf R hot hatch with all-wheel-drive was priced at around $55,990 in now-departed Mk 7.5 form.
Hyundai's new performance SUV will be a key rival for Volkswagen's incoming T-Roc R, set to produce around 213kW of power with standard AWD.
As with its i30 N and i20 N siblings, substantial tuning work was carried out at Hyundai's European development centre at Germany's Nurburgring circuit – one of the namesakes of the N badge along with Hyundai's chief facility at Namyang.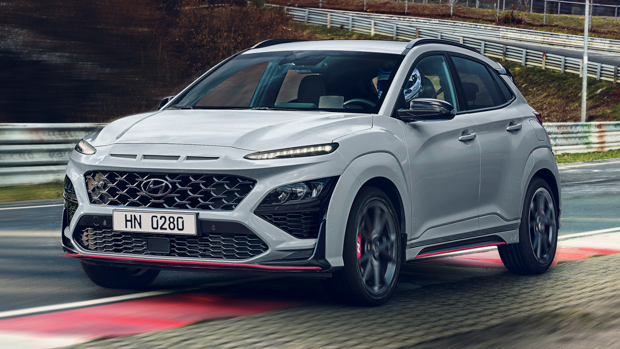 Unlike the i30 N, which launched with a six-speed manual gearbox, the Kona N will hit the market with only an eight-speed wet clutch DCT automatic between the seats.
That DCT auto will be available shortly as an option on the i30 N in Australia, while the incoming i20 N pocket-hot hatch continues to be manual-only.
Like those two hatchbacks, though, the Kona N is fitted with N Performance's "Corner Carver" limited slip differential as standard on the front axle.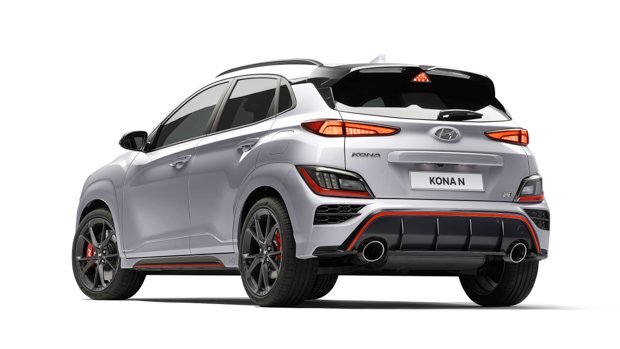 Also standard is an "N Grin Shift" mode for the dual-clutch automatic transmission that sees shifts get harder and snapper while also unlocking an 8kW overboost function for 20 second bursts with a 40 second cool off gap in between uses.
Outside, the Kona N picks up many aesthetic cues from the i30 N, including red detailing on the front lip and side skirts, plus a triangular third rear brake light.
The wheels are 19-inch forged alloy units in deep grey, while a desaturated blue colour will be the hero paint available. The large front air intakes are meant to evoke a fighter jet look.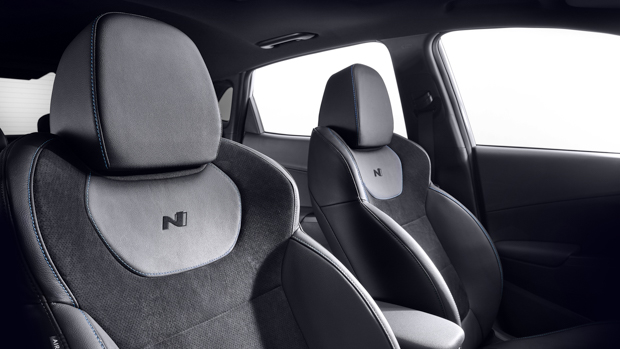 Inside, the Kona N picks up unique sports bucket seats finished in alcantara, plus a totally custom digital instrument cluster. The steering wheel and gear shifter are N-specific parts.
Senior Hyundai sources say that the decision to base the first N-grade SUV on the Kona platform was an easy one – as opposed to a Tucson or Santa Fe.
"People are looking for an SUV-type high performance vehicle which is affordable and accessible. We have to expand our portfolio for N, especially in the American market, and there, Kona N is the best solution for us," said Till Wartenberg, head of N brand management and Hyundai's motorsports sub-division.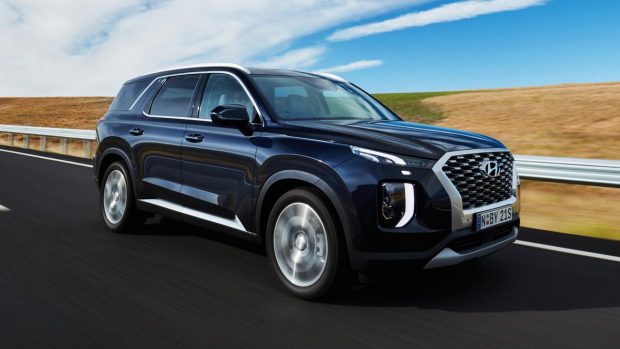 Mr Wartenberg confirmed that a Tucson N midsize sports SUV was under consideration.
"Going one segment higher – maybe in the future. We are discussing. But at the moment, we would like to do the B-segment SUV [Kona] as a hot hatch – this is our way to go at this moment."
But Thomas Schemera, Hyundai global chief marketing officer, ruled out a combustion-powered N SUV measuring any larger than a Tucson: that is, a Santa Fe N or Palisade N is not on the cards.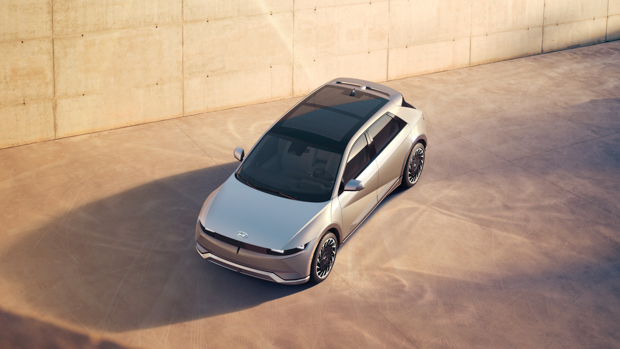 "For sure, we could [build Santa Fe N and Palisade N]. But strategically, we are moving to eco-friendly vehicles in the future. This is not a matter of capability; this is a matter of market demand. Bigger Ns [like Palisade] have to be carefully considered."
"We have to come up with more eco-friendly vehicles in the future to come. We can think about an [electric] high performance version in that segment, but definitely, I would say it wil not be ICE-based. This will be based on battery plus fuel-cell."
Mr Schemera also announced that a future N-badged electric vehicle based on the Hyundai group's new e-GMP modular electric platform was in active development. This could include an Ioniq 5 N midsize SUV to rival Kia's new 430kW EV6 GT.