Exact details are still to be confirmed, but we know the Kona N will employ the updated 206kW/ 392Nm two-litre turbocharged four-cylinder engine found in the facelifted i30 N.
The Kona N will join Hyundai's growing N line up which by the end of 2021 will include the i30 N hatch, sedan and fastback as well as the i20 N pocket rocket.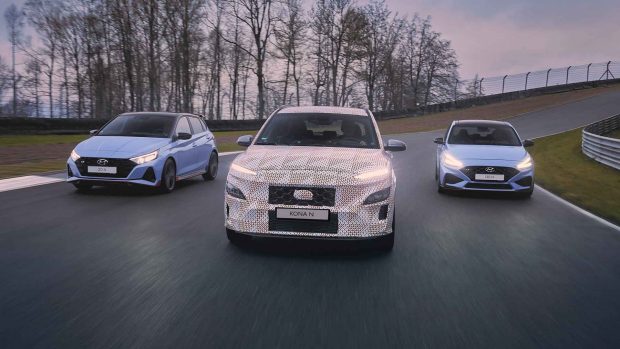 Hyundai's new hot SUV will offer an alternative to the classic hot hatch like the Renaultsport Megane, but it will also have to deal with the Volkswagen T-Roc R when that car arrives in 2022.
This new N model is based on the facelifted Kona which was revealed late in 2020 and is set to land in Australia in regular, electric and N Line guise this year.
Underneath the camouflage, the spicy SUV looks to have a similar visual treatment to the i30 N, that is, more aggressive front and rear bumper designs and flared guards.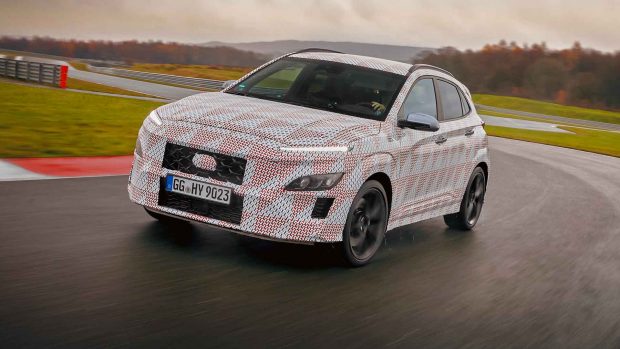 What can be made out is a new set of five double-spoke alloy wheels which look to be shod in tyres the size of rubber bands – this won't be an SUV for the off-road crowd.
Global head of Hyundai's N brand, Till Wartenberg, said of the new Kona N "you can take this vehicle anywhere – from road to the track" and that it will "offer the driving thrills that N-thusiasts have come to expect from the brand".
Hyundai has confirmed that the Kona N will be available with an eight-speed dual-clutch gearbox due on the i30 N this year with the same features including 'N grin shift' that gives a torque boost for short periods.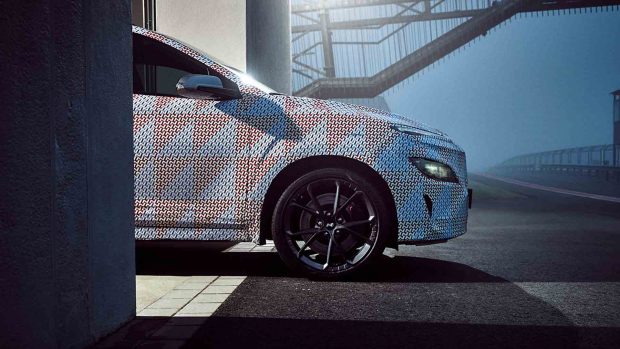 A six-speed manual may be offered, though given that no Kona is currently sold in Australia with a manual gearbox the eight-speed DCT will at least be the more popular option.
Naturally, there will be a launch control function and an adjustable exhaust, likely with the same 'snap-crackle-pop' character as the current N cars.
Hyundai does offer the Kona N Line with all-wheel-drive, though drivetrain details have still not been confirmed. When Chasing Cars spoke to Guido Shenken, senior public relations manager at Hyundai Australia he said that it was "safe to assume the Kona N is going to be front-wheel drive".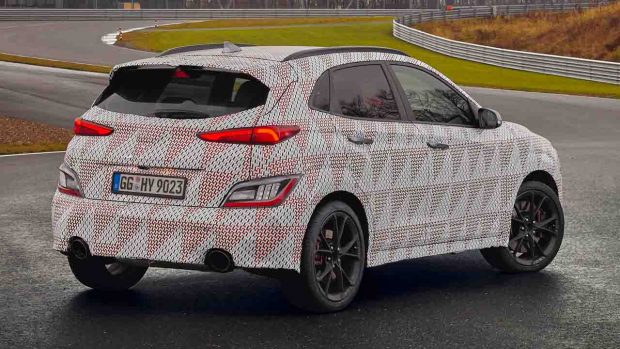 Pricing and specification will be confirmed closer to the launch of the Kona N. It will sit above the range-topping Kona Highlander, which currently lists for $40,200 ($44,211 driveaway) so we expect the Kona N to be pushing $50,000 in Australia.