An all-new eight-speed dual-clutch gearbox, a key piece of world-beating tech, has been unveiled by Hyundai. Available initially only on the Veloster N in Korea, Hyundai Australia says we'll see the self-shifting 'box on the i30 N by 2021.
Alongside the new gearbox, a set of alcantara-clad bucket seats with illuminated N Logos have been revealed, adding support and saving 2kg of weight, too.
And that's because Koreans can now properly go toe-to-toe with the venerable Golf GTI and Renaultsport Megane and offer more approachability than the Honda Civic Type R.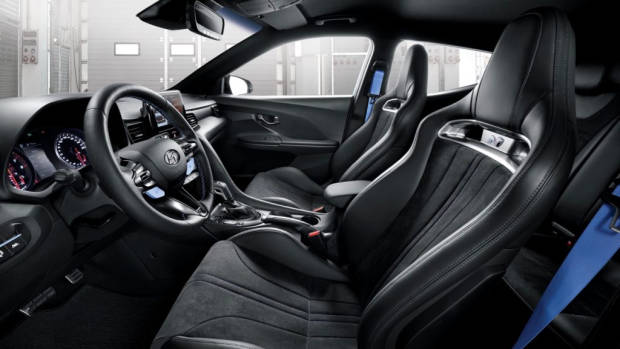 Hyundai's performance dual-clutch development has been a long time coming, but this isn't the first system employed by the brand. There's already a seven-speed box equipped to the 1.6-litre i30 N-Line.
There's a lot more promised with the new "N DCT" gearbox though, one chief point being the extra ratio, the count up to eight. That's more gears than any of Hyundai's competitors.
It's a wet clutch system, meaning that the two clutches are constantly bathed in oil to cool them. It's said this aids in component longevity when driving both in town and at maximum attack.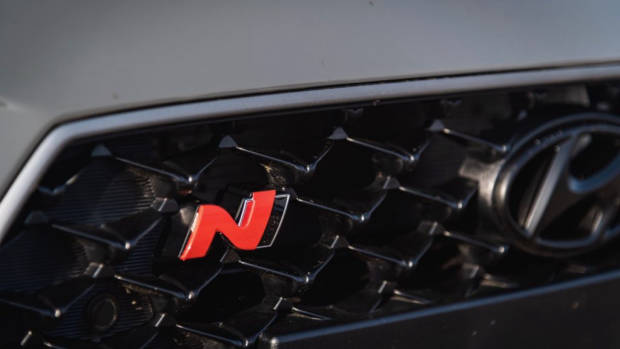 Combining more ratios with drastically reduced shift times (Hyundai does not quote the exact times), the DCT equipped Veloster N promises a 5.6 second 0-100km/h time, a not insignificant six-tenths quicker than the manual's sprint.
A couple of fun features are built into the wet-clutch gearbox. N Grin Shift – NGS for short – is Hyundai's cheeky reference to an overboost function increasing torque by 7% – from 350Nm to 377Nm – for up to 20 seconds.
In tandem with the overboost, when over 90% throttle is applied the gearbox will engage N Power Shift – NPS – mode for even quicker gear shifts.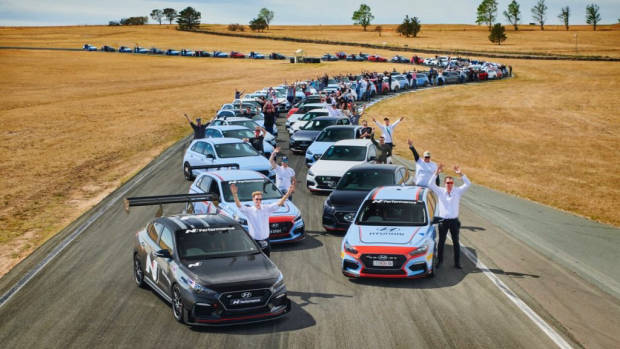 Of course, the other two ratios will provide fuel economy advantages over a manual gearbox, though Hyundai hasn't yet quantified the savings.
But the gearbox is said to be intelligent, with Hyundai claiming it's programmed to know when you're going downhill and hold a lower gear to save brake wear just like Volkswagen's DSG systems.
Even cooler is that the gearbox can tell if you're on a race track, and in auto mode will downshift under hard braking to assist in slowing the car down and provide maximum control.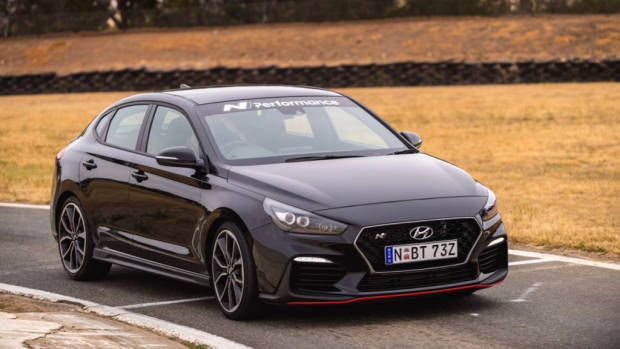 When the eight-speed dual-clutch 'box arrives on right-hand-drive i30 N and i30 Fastback N models sometime next year, we're sure that the popularity of Hyundai's hot-hatch will grow even more.
With all that said, we'd still take three pedals and a stick you can wiggle yourself.