Hyundai has released teaser images of the i30 Sedan N that show off some key features on the brand's latest affordable performance car which is set to arrive in Australia later this year.
The images released today show the i30 Sedan N's enhanced body kit that includes deeper side skirts that Hyundai says help it cut through the air more efficiently while giving the impression of a lower car.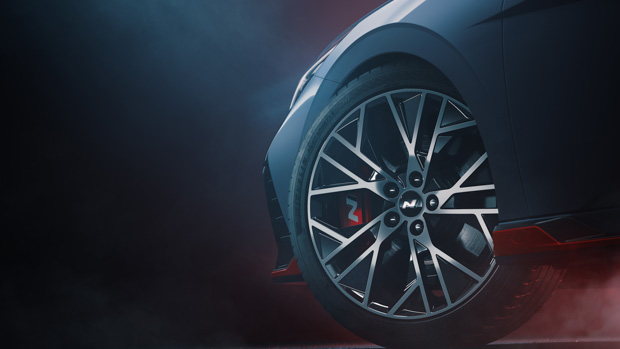 Much harder to miss is the rear wing on the boot that is said to create more high-speed stability – a welcome addition for those planning to hit the track.
As per tradition, Hyundai have wrapped its latest addition to the N lineup in Performance Blue with a red pinstripe running around the bottom of the car and leading to the split dual exhausts.
The i30 Sedan N was introduced earlier this year and was formerly known as the Elantra in Australia – a name it still retains in most other markets.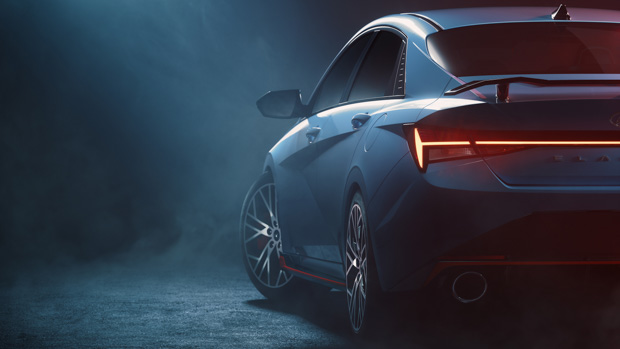 More details will be available in the coming weeks but we can reasonably expect the i30 Sedan N will be fitted with the same engine as its recently facelifted hatchback sibling. 
After a recent tune-up, the i30 N's 2.0L turbocharged four-cylinder petrol engine now produces 206kW of power and 392Nm of torque which is sent through either an eight-speed dual-clutch automatic or six-speed manual to the front wheels.
While most sedans are essentially identical to their hatchback counterparts, that is not the case for the i30 Sedan which sits on the newer 'K6' platform.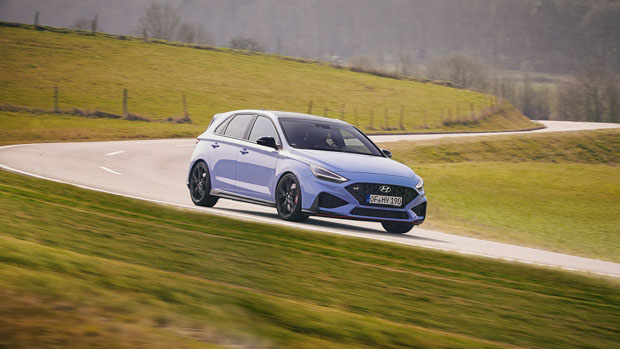 When driving the i30 Sedan in N Line guise for our review, we found the new underpinnings helped the car stay more stable at speed and provided more control when on the limit.
It remains to be seen if the new platform will help the i30 Sedan N outperform its hatchback sibling which has already built a reputation as a solid performer in its own right. 
The i30 Sedan N has been confirmed for Australia and will fill an important gap after Hyundai dropped the sedan-like i30 Fastback N from the local range.
More information on Hyundai's mini super-sedan is set to follow in the coming weeks so stay tuned.