The Korean brand is currently on a roll in Australia with its ambitious plan to roll out 18 new models over 18 months.
Despite SUVs being the hot segment right now, it would be ridiculous to launch 18 new SUVs. That leaves room for plenty of other vehicles – enter stage left, the i30 Sedan.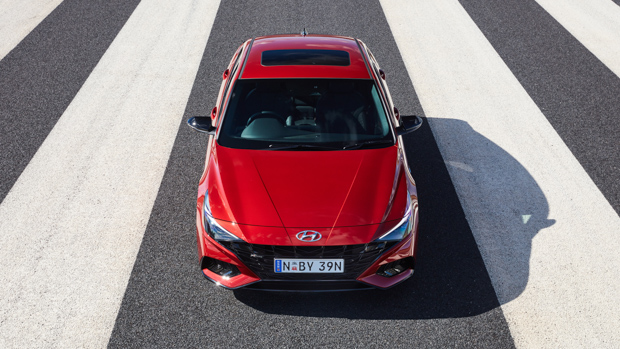 Hyundai's new small four-door arrived in Australia late last year in standard guise to replace the Elantra, with the marque launching the warmed-through N Line variant to the press last week.
The i30 sedan sits on a new 'K6' platform for Hyundai which is stiffer, lighter, and makes for a better drive out on the road than the hatch – you can read about its merits in our review here.
It stands to reason that a great driving car should sell well, though, in the first three months of 2021, Hyundai shifted 300 sedans compared to around 2,000 hatches.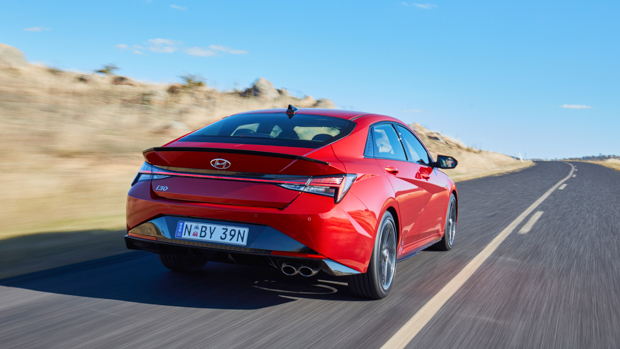 As the public catch wind of the sedan, Hyundai does expect sales to lift, but when asked if the four-door posed a genuine threat to SUV sales, Hyundai Australia general manager of product Andrew Tuitahi, tempered his stance, saying: "we don't have unrealistic expectations, but the (i30 sedan N Line) offers a legitimate alternative to SUVs". 
And we agree, at least compared to the similarly priced Kona N Line, which – despite using the same new 1.6-litre turbocharged Smartstream G engine, is slightly down on power.
The all-wheel-drive Kona claims 146kW of power and 265Nm of torque, while the i30 sedan gets a 4kW bump, keeping it in line with the hatch at 150kW. Both use a seven-speed dual-clutch transmission.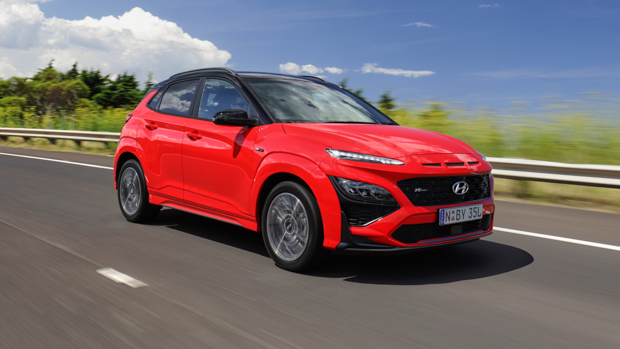 The power difference is barely noticeable in practice, but when asked why the Kona was a little down, Hyundai Australia said they were still "waiting for a response from the engineers" in Korea. 
The i30 sedan N Line also comes in at a lower price, starting from $32,290 (plus on-roads) for the automatic, while the Kona N Line begins from $36,300 ($40,192 driveaway). However, it's safe to expect the Kona to outperform the i30 sedan, despite the four-door's lower price of entry.
Yet Hyundai Australia has had to push the Australian launch of the larger Sonata N Line sedan back to June 2021 after receiving what they described as an unexpected amount of dealer and customer demand for the 213kW/422Nm sedan. Perhaps the sedan is due for a come back down under after all.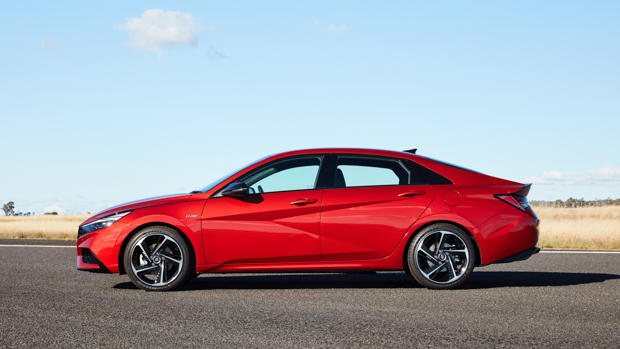 Hyundai's intentions are not to change the market, though, with the general manager of corporate communications, Bill Thomas, clear that far from overrunning sales of SUVs, the new sedans are there to offer another strong alternative for Hyundai in Australia.
And that is sadly rhetoric we're seeing disappear in Australia, with many marques shrinking their offerings and focusing solely on SUV sales.
The new i30 Sedan N Line is on sale now and starts from $30,290 plus on-road costs with a six-speed manual.