Genesis has confirmed its facelifted G70 sedan will be followed by a Shooting Brake body style that is set to arrive in Australia before October 2021.
Over the past few weeks, Genesis has been teasing camouflaged versions of the G70 Shooting Brake that is primarily focused on the European market.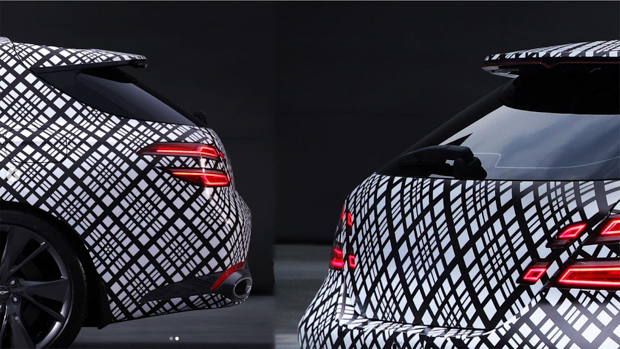 Despite the trick paintwork, key features of the brands Athletic Elegance ethos can be seen such as the twin-style LED lights and a sporty sloped roof that ends with a sizable spoiler spilling over the end.
What appears to be some plastic covering leading into a large exhaust pipe is also seen with hints of a panoramic roof joined by a shark fin on top – though these details may change prior to arrival in Australia.
The front is also covered by camouflage but it will likely follow a similar design to the already unveiled G70 sedan that will make its Australian debut this June.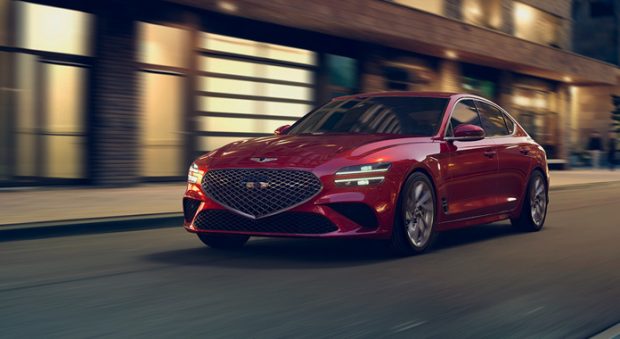 Up until now, Genesis has been without a wagon-bodied option unlike mainstream rivals such as the BMW 3 Series, Mercedes-Benz C-Class and Audi A4 which all offer long-roof with multiple different performance and trim options. 
The facelifted G70 features a radically redesigned exterior and interior with a more plush 10.25-inch screen as standard along with acoustic glass to block out external ride noise to allow for a quieter drive.
While we don't know what's going into the wagon, the G70 Shooting Brake will be available with a choice of either a 2.0-litre turbocharged four-banger making 185kW of power and 353Nm of torque, or a 3.3 litre V6 fitted with twin turbochargers that puts out 272kW/510Nm.
More information on the G70 Shooting Brake will be released closer to the launch date in the third quarter of this year.