Chevrolet has released the second-generation of the 2021 Bolt small car and added the Bolt EUV small SUV to the range as parent company GM continues to expand its EV line up.
Both body styles are both capable of over 400 kilometres of range, with the Bolt hatch starting at $31,995 (AUD$41,266 at the time of writing), before on-roads.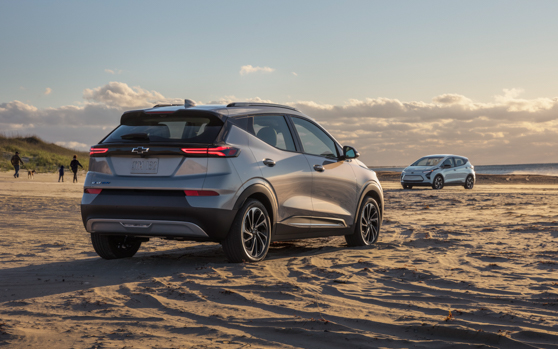 At that price, it could easily undercut rivals in Australia such as the Hyundai Kona Electric which starts at $60,740 before on roads, though it won't make it to our shores for now.
Buyers opting for the Bolt EUV (Electric Utility Vehicle) will fork out slightly more with a starting price of $33,995 (AUD$43,846), which makes the value proposition even more appealing given that SUVs are traditionally significantly more expensive than the hatchbacks they are based on.
In comparison, the Tesla Model Y Long Range midsize SUV starts at $48,990 (AUD$63,186) in the United States with up to 505km of WLTP-tested range.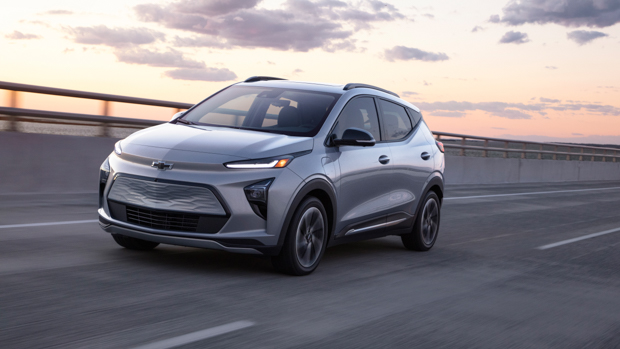 The Bolt and Bolt EUV share the same architecture but feature a slightly different exterior design with Chevrolet also lengthening the chassis of the latter by 1,524mm, with 762mm of that space going into the rear legroom.
Chevrolet has not said what the new Bolt's fastest charging speed is but the previous model was capable of at least 50kWh and this updated version is most likely capable of the same, if not better.
However, Chevrolet did say updated Bolt could add up to 161km in 30 minutes while the larger Bolt EUV adds 153km of range in the same period.  With the option 11kW wall charger, both can be fully-charged in around seven hours.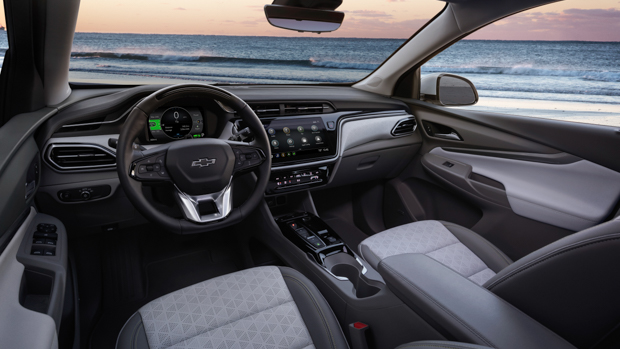 The 65kWh lithium-ion battery pack is coupled to a sprightly electric motor making 150kW of power and 360Nm of torque. The maximum range of each is rated at a claimed 416km for the updated Bolt and 402km for the Bolt EUV.
Inside, the Bolt and Bolt EUV feature niceties such as a 10.2-inch touchscreen in the centre, with an additional eight-inch driver's display in the gauge cluster. 
Both models can option heated and ventilated front seats and heated rear outboard seats, with the panoramic sunroof available exclusively on the Bolt EUV.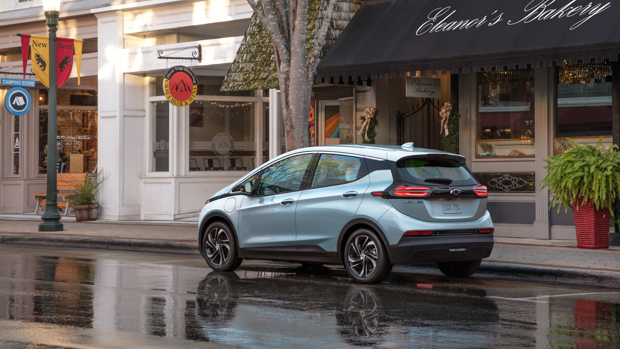 For now, an Australian-delivered Bolt remains unlikely with GMSV spokesperson Ed Finn telling Chasing Cars its focus remained on the Silverado ute and incoming Corvette models and could not confirm any further products.
However, earlier this month GM announced it would aim to eradicate combustion engines from all but their heavy vehicles by 2035, with 30 new EVs set to join its global fleet by 2025.
GM has previously imported the Chevrolet Volt plug-in hybrid to Australia in 2012 where it was badged the Holden Volt. The midsize sedan saw limited success in Australia and was discontinued after GM decided to build the second-generation Volt in left-hand-drive only.