After a lengthy drip-feed of details, BMW has unveiled their new 2 Series Gran Coupe. A new variant for the 2 Series lineup, the Gran Coupe is a four-door hatchback that is similar in form – and function – to the Mercedes-Benz CLA-Class, which will be its natural rival.
However, while the 2 Series lineup has previously been associated with small rear-wheel-drive sports cars in the past, the 2020 2 Series Gran Coupe is better understood as a sedan alternative to the 1 Series hatch, which launches in Australia later in 2019.
Like the 1 Series, the new 2 Series Gran Coupe sits on BMW's front-wheel-drive UKL2 small car platform and uses transverse engine layouts, though upper-spec versions will arrive with an xDrive all-wheel-drive system that will be capable of directing torque to the rear wheels. Aside from the 1 Series, other vehicles that make use of UKL2 include the X1 and X2 SUVs and the Mini lineup.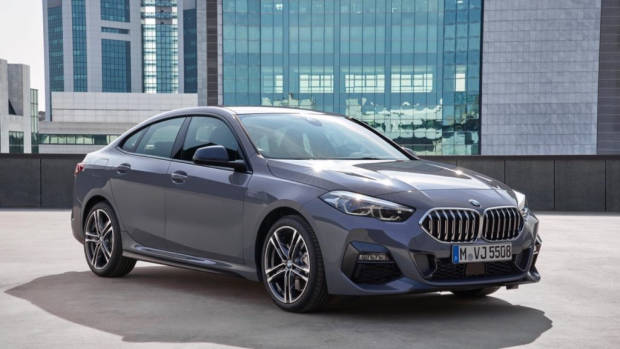 For Australia, the BMW 2 Series Gran Coupe has been locked in with a first-quarter arrival scheduled, closely following the car's official reveal which will take place during November's Los Angeles Auto Show.
In Australia the 2 Series Gran Coupe will come up against the recently released Mercedes CLA-Class four-door coupe, and Audi's A3 & S3 sedans, offering sleeker lines than the 1 Series hatch, while adding practicality over the rear-wheel drive 2 Series coupe.
To maintain a sleeker look than the 1 Series hatch while keeping practicality, the 2 Series Gran Coupe is larger in every direction than the Coupe. The Gran Coupe grows by 80mm in length to 4,526mm, and 25mm in width to 1800mm, which should rectify the cramped rear quarters found in the Coupe. Boot space is up too, at 430 litres from 390 litres in the Coupe, with all Gran Coupes coming with 40/20/40 split-folding rear seats.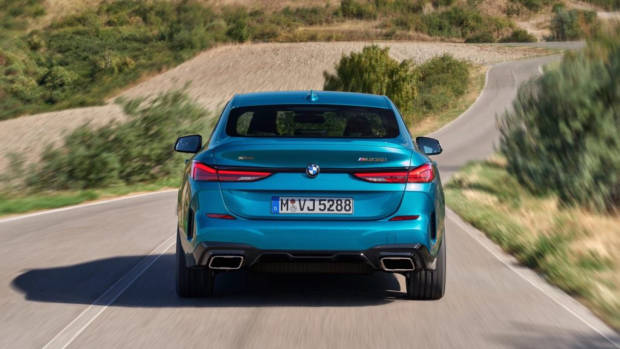 BMW claim the Gran Coupe is elegantly designed but criticism of the design – in particular the rear end – has been broad this week, with negative focus tending to sit with the X6 SUV-derived taillamps and deck 'shelf'. That said, design is subjective and we will reserve our judgment until we see the car in the flesh.
Inside the 2 Series Gran Coupe gets back on track, with a classic driver-focussed cabin. The interior architecture mirrors that of other contemporary BMWs, with a decently sized touch-screen housing the brand's fantastic iDrive system, central rotary dial, and a customisable digital dashboard.
BMW's steering wheel design is up there with the best in the business: nothing beats a classic circular wheel in our book, and the set of black Alcantara seats look to do a good job of hugging the driver's body.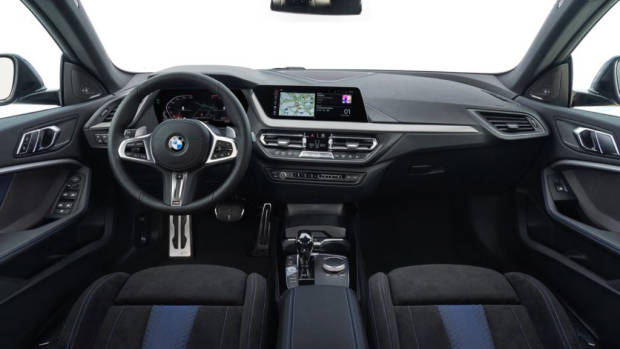 Official power figures are yet to be published for the range-topping M235i xDrive variant that will arrive first – although it will likely pack the same performance figures as BMW's other front-drive 'M35i' models. This should equal a healthy 225kW and 450Nm from the turbocharged two-litre four-cylinder B48 motor, which will be mated to an eight-speed automatic gearbox. Expect a 0-100km/h sprint under the 5 second mark, too.
It's likely that BMW will bring more engine variants in as the Gran Coupe gains a foot-hold in Australia. A three-cylinder 218i is possible, but it's more likely the brand will leave the entry level engine for the 1 Series and instead offer two-litre four-cylinder 141kW/280Nm '20i' petrol and 140kW/400NM '20d' diesel variants, but we'll have to wait and see.
Official pricing and specification hasn't been confirmed for Australia, though we'd suggest that pricing will sit slightly above the $63,390 ($70,011 driveaway) tariff of this car's hatchback sibling, the M135i xDrive.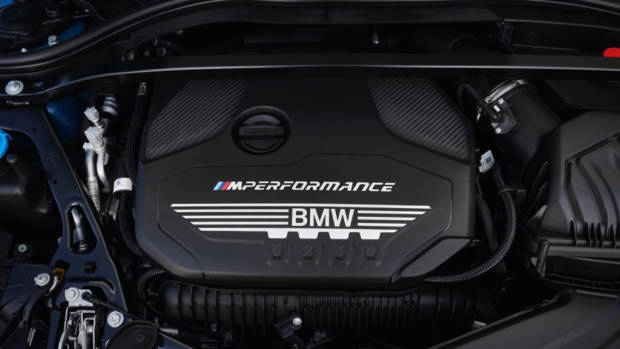 The 2 Series Gran Coupe means there is now a four-door coupe is available at every point in BMW's range. We're excited to get our hands on a Gran Coupe when they arrive, but hope it doesn't spell the death of the plucky rear-wheel drive 2 Series Coupe that was such a compelling package.