Not too long after their last update, a series of minor changes for the BMW 1- and 2-Series have been revealed for the 2018 model year, and will arrive in Australia in the third quarter of 2017. While the updates aren't generational changes, they do freshen both models in a stream of renewed competition from other premium brands.
Instead of noticeable styling changes, BMW has focussed on the interior of both cars, upgrading the infotainment to the latest iDrive system and widened the engine range and availability of BMW's xDrive all-wheel drive system overseas.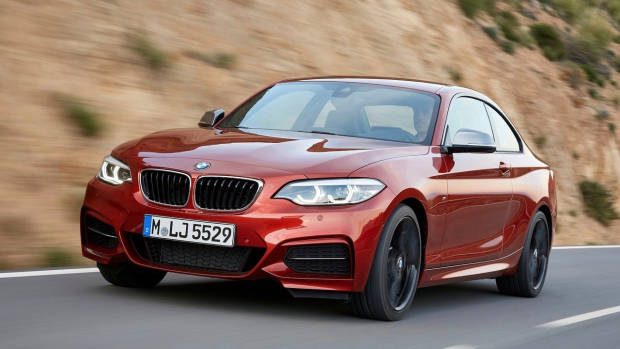 Overseas the 1-Series is available with a huge range of engines, from an 80kW 1.5-litre three-cylinder turbo petrol 116i, ranging to the 250kW 3.0-litre six-cylinder turbo petrol M140i, with most available as an xDrive all-wheel drive.
The mechanically identical (but sportier) 2-Series is offered with a lessened range, starting with a 100kW 1.5-litre turbo three-cylinder, through to the same 250kW turbo six in the M240i. A range of diesel engines is also offered for both models, starting with an 85kW 1.6-litre turbo four-cylinder in the 116d to a 164kW 2.0-litre twin-turbo four-cylinder in the 125d and 225d.
In Australia, we're likely to receive the same engines that are currently offered – the 100kW 118i, 135kW 120i/220i, 165kW 125i, 185kW 230i and 250kW M140i/M240i, as well as 105kW 118d. xDrive all-wheel drive is also off the table for the Australian market.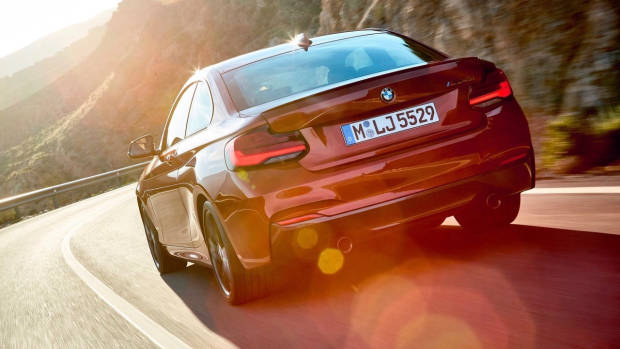 The other changes to the 1- and 2-Series range are best described as subtle. LED headlights are now standard equipment, with adaptive LED lights available as an option. The 2-Series' tailights receive a new design, and revised front and rear bumpers complete the exterior, and a wider range of colours is available on both.
The updated 1- and 2-Series range also includes new available driver assistance options, such as adaptive cruise control with stop and go functionality, autonomous emergency braking with a higher 60km/h threshold and both pedestrian and motorcycle detection, as well as lane departure warning.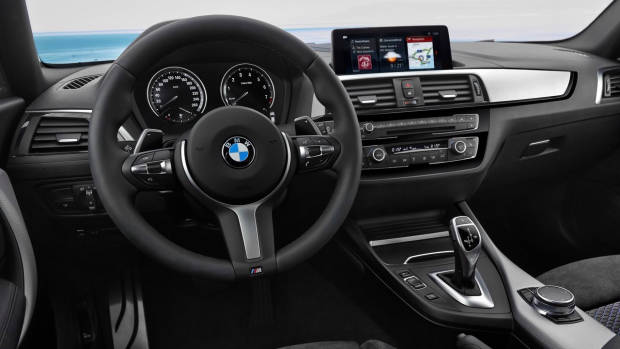 The interior is where the 1 and 2-Series have seen the largest changes, though like the exterior, they're best described as subtle. There's a new 'driver focussed' interior design, with higher-end trims available and more chrome dotted around the cabin.
A redesigned instrument cluster adds a more premium look to the cabin, as does redesigned air vents, a new sliding cupholder cover and a redesigned trim strip on the dashboard. The interior also sees the availability of BMW's new 8.8-inch iDrive Navigation Professional touchscreen infotainment system with wireless phone charging and in-car wi-fi hotspots.
BMW's ConnectedDrive system is available on the 1-Series for the first time, and allows owners to access concierge services, real-time traffic information with hazard preview and access to the BMW Connected app, which allows owners to lock their car from their smartphone.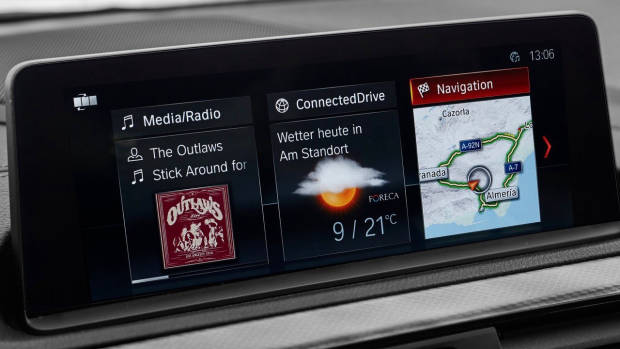 The updated range also offers some special-edition models – the Edition Sport Line – Edition M Sport Shadow, and M140i Edition Shadow – all bringing an array of dark-themed exterior highlights.The Shadow models feature LED headlights with black inserts, darkened LED tail-lights, black chrome trim for the double kidney front grille, tailpipe finishers, along with two new exterior colours; Seaside Blue and Sunset Orange. Several alloy wheel designs are available depending on model.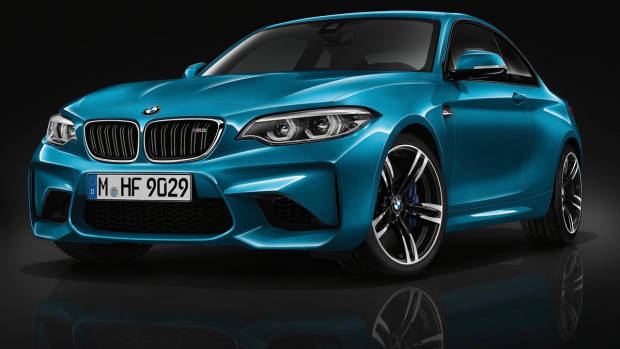 The high performance M2 also returns with a 3.0-litre turbo six-cylinder that produces 272kW of power and 500 Nm of torque. It enables the updated model to accelerate from 0-100 km/h 4.3 seconds before hitting a limited top speed of 250 km/h. The M2 receives the same light styling, safety, trim and infotainment updates as the other 2-Series models in the range.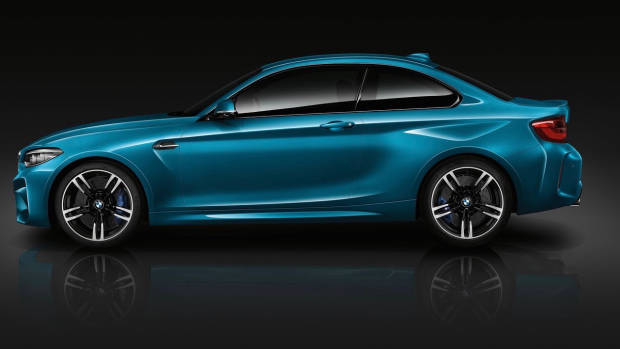 BMW Australia has confirmed that the updated 1- and 2-Series ranges will arrive in the country in the third quarter of 2017, with prices and equipment expected to remain largely similar to the current models.