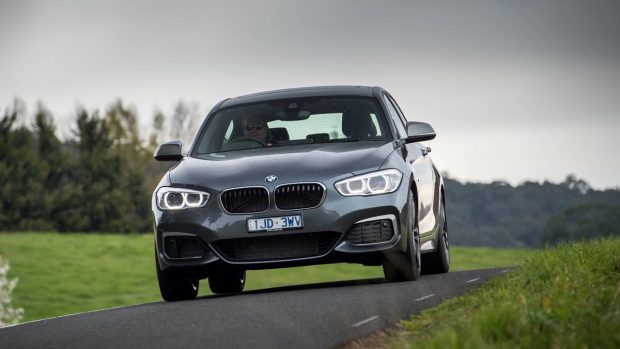 Silky six-cylinder engine, rear-wheel drive and a BMW badge on the bonnet. It's the simple yet intoxicating formula that the prestige German brand, and its loyal followers, have been dining out on for decades. If you're looking to cut your teeth in the true driver's car arena, a BMW straight-six's power through the rear treads is a superb place to start.
Such cars' showroom sticker price is your typical turn-off, sending performance BMW enthusiasts to the used car classifieds if they want to join the party. But for 2018 BMW is democratising its performance like never before.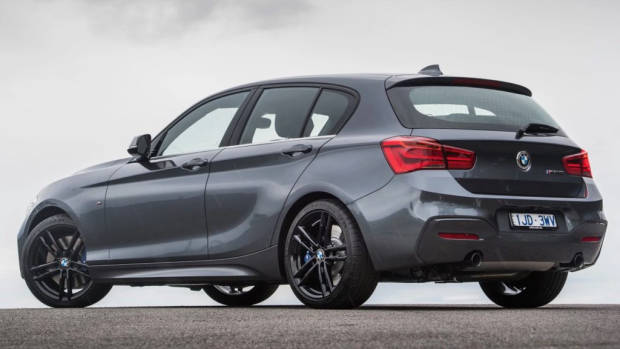 Just released are the 1 and 2 Series Life Cycle Impulse or LCI (BMW's fancy name for a mid-life facelift) ranges, and the headline is the halo 1 Series, the M140i, now featuring updated kit and a price drop from $65k to under $60,000, before on-road charges.
For your $59,990 you're given what would have qualified as "true" M car performance just a model generation ago. The M140i's 3.0-litre turbo six-cylinder is good for 250kW and 500Nm (the latter only being matched by the full fat BMW M2 when on overboost), and a 0-100kmh sprint time of 4.6-seconds. Seriously rapid.
That's certainly food for thought for performance car shoppers flirting with other segments. With just north of $50k in your pocket you could consider the VW Golf R, Ford Focus RS or Honda Civic Type R, but now the BMW M140i is closer to touching distance, and none of the aforementioned offer the purist's rear-drive/manual gearbox combo. Then there are those dropping $80k on a Mercedes-AMG A45 or Audi RS3 Sportback. Stonking all-paw weapons both with a sublime chassis, but if you're in it for raw speed, the BMW M140i is around $20k cheaper and only a couple of tenths of a second slower to 100kmh. It makes the Bavarian performance hatch a bit of a lone wolf. There's no other prestige that truly compares at this price.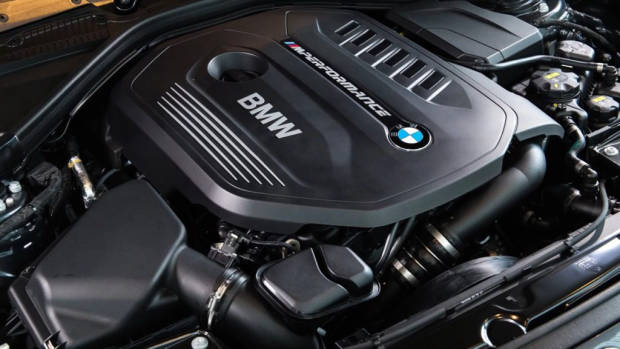 Other rivals come from BMW's own stable. The M240i (also updated as part of this LCI) offers the same engine and performance as the M140i but in a coupe skin and with some extra goodies. No such price drop here though. The coupe is up a few grand to $76,500, which if anything, makes that M140i hatch look even more bargainous.
The halo of BMW's entry series, the M2 Coupe, also joins the LCI party in 2018 model year guise. It too sees a bit of a price jump to go with its slightly revised visage and equipment. As BMW's best-selling M car – and so much in demand that BMW Australia had to secure an additional shipment to satisfy our market – its rise of $3090 to $93,300 for an M2 Pure and $790 to $99,900 for the M2 should do little to quash interest or sales.
BMW's LCI for its 1 and 2 Series encompasses the full range, but on our launch test on wet and greasy Targa Tasmania roads I focused on the performance specials (when in Rome…). If it is of interest, the 2018 range starts at $39,990 for a 1.5-litre 3-cylinder 118i hatch, while your entry-level coupe is a 220i with 2.0-litre four-cylinder kicking off from $52,900, all before on-roads.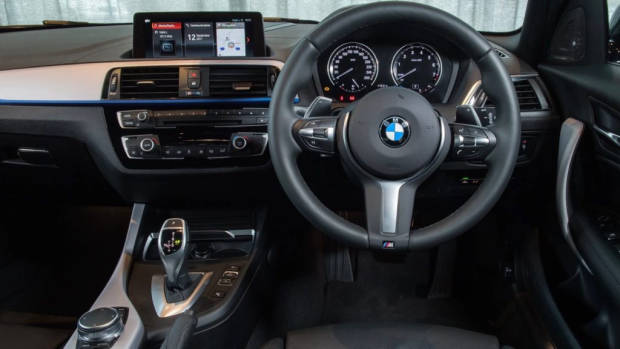 M140i hatchback: 8.5/10
So the performance bargain. Its 3.0-litre turbo six-cylinder can be had with an eight-speed auto or, if you fancy some old-school involvement, a no-cost option six-speed manual.
The facelift – sorry, LCI – brings a new set of double spoke 18-inch light alloy rims finished in jet black, and, if you fancy it, contrast with a new Sunset Orange paint finish to help you shout about your performance leanings. Twelve exterior paint finishes are offered in total.
LED headlights are now standard on all 1 Series models, with adaptive LEDs featured on this M140i. The specification list is impressive, with expected features including Dakota leather, navigation, auto climate control, rear camera, keyless entry and BMW's ConnectedDrive. Standouts include adaptive M suspension, M Sport brakes, electric heated seats, Harman/kardon sounds and an M leather steering wheel.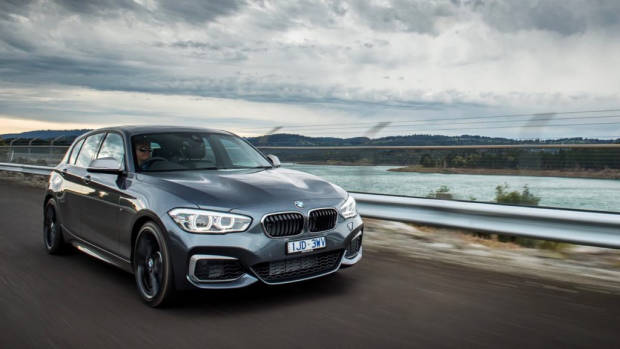 The cabin is typically BMW: dark and purposeful without ever being showy. It's well screwed together and touch points are generally fine, but don't expect 5 Series levels of finish inside…this is still the entry level BMW range remember. Plastics are a bit hard the lower down the doors you go, but for the LCI you score an upgraded black-panel instrument cluster, smooth high gloss black centre stack and BMW's superb new iDrive6 infotainment.
BMW's iDrive has always been one of the best in the business in my experience, once you're used to its functionality. You get a new 8.8-inch touchscreen on top of the dash displaying a live-content, customisable, app-style interface, meaning you can control your music, navigation, phone calls and the like through the touchscreen, or via voice control, a rotary dial or swipe pad. No Apple CarPlay (it can be cost optioned), but BMW argues it is unnecessary due to the quality of its own system. It's hard to disagree.
Firing up the 3.0-litre and there's a suggestion of fun from the get go. It's raining, the Tasmanian roads are wet and greasy, but the M140i's exhaust lets out a throaty roar of expectation. It's a stirring sound that cuts through the cold conditions. Into first gear via the steering wheels paddles (no manual M140i to test sadly), and the straight-six's smooth surge is instant. All 500Nm arrive by 1520rpm and linger until 4500rpm, and if you sling the auto 'box into manual mode you can keep the fun going up to 7000rpm, and the gorgeous exhaust note just keeps getting better.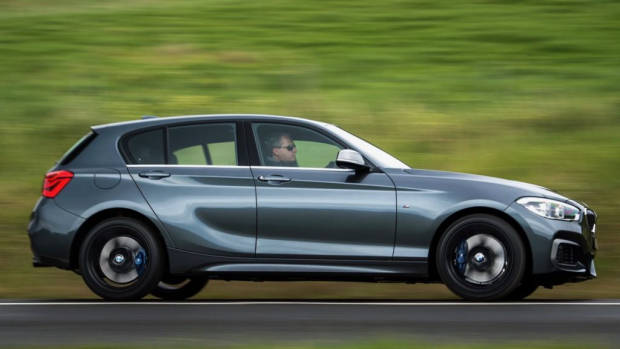 Make no mistake, the M140i is seriously quick in any gear, the forced induction ensuring there's reams of torque on hand from across the rev range. On wet roads and with power delivered through the rear only I had to be gentle with the throttle, but even with the pedal only half depressed the surge to the horizon remained impressive. I'd argue this is all the performance you'd ever need unless you were planning regular track time.
The M140i comes with Adaptive M suspension, and through the low profile 18-inch rubber the ride was far too harsh on stretches of poor Tasmanian surfaces, with the back end jarring when really hiking along. Setting it to Comfort mode made it easier to live with, but don't expect truly comfortable damping even so. Steering is wonderfully direct, and grip levels quite brilliant – the car inspired huge confidence on such a challenging surface, but a lack of limited slip differential (one is optional for $5490 fitted) separates the M140i from other performance offerings. Planning track time and want to take driver aids off? Don't skimp, fit the LSD.
M240i coupe: 8/10
The M240i coupe will always live in the shadow of its more hardcore stable mate, the M2. And really, at $76,800 it does look expensive next to the new M140i's attention-grabbing price. If you fancy tanning while you drive, you'll need to drop $85,800 before on-roads for a convertible M240i.
The M240i has the same engine and performance as the M140i, and the same quoted fuel economy of 7.1L/100km (you'll be unsurprised to learn we returned rather more on our spirited test – over 10L/100km in M140i and M240i).
There are Adaptive LEDs as standard, new L-shaped LED tail lights, slightly revised bumper designs and the same iDrive6 and interior design as seen in the hatchback version. You have the choice of three different 18-inch double-spoke M alloy wheels at no cost. As with the M140i, the jet black finish here adds the required sporting flavour.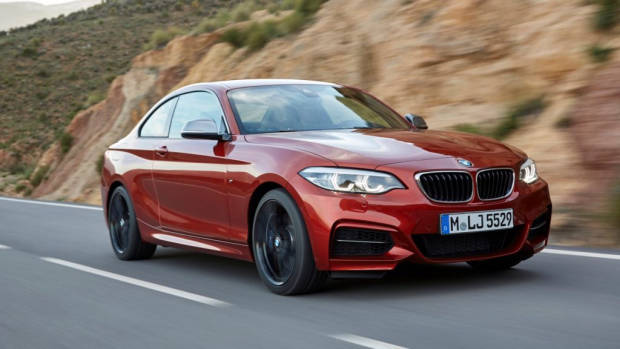 I can't say if it was a slight improvement in the road surface when I climbed into the M240i, but in Sport setting it certainly felt more composed when throwing it into the corners, perhaps due to a lighter and more communicative feel from the back end. It certainly didn't pummel my spine in the same manner as the M140i did in Sport setting.
Again, the smooth and unrelenting muscular surge from the engine proved the standout, while it was simple and satisfying to place accurately in the corners, while the chassis gave a serene sense of agility. It didn't send shivers down the spine (possibly because I knew the M2 would be next), but as a daily drive performance machine with graceful coupe styling packed full of enjoyment? Box ticked.
But then it was time to jump into the M2…