BMW has announced a significant update for the M135i xDrive that offers a suite of performance improvements that make it a faster and more enjoyable hot hatch to drive.
Set to arrive in early 2022, the update should strengthen the handling characteristics of the M135i following the learnings incorporated into the development of the 128ti front-driver that followed the AWD M135i to market.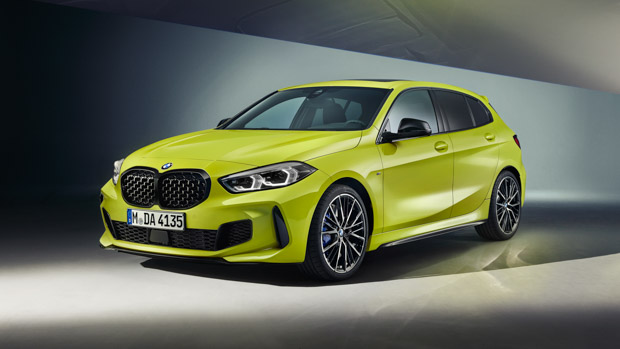 The third-gen 'F40' 1 Series arrived in Australia in late 2019, making a clean break with the rear-wheel drive platform that underpinned the first two generations of BMW's smallest model.
While the M135i caps the 1 Series range, BMW no longer offers a true top-tier hot hatch to compete with the Mercedes-AMG A45 S and the Audi RS3. Instead, the M135i battles the AMG A35 and Audi S3 alongside the mechanically-related M235i sedan.
Retuned chassis promises more fun
The turbocharged 2.0-litre inline-four under the M135i's bonnet continues to provide outputs of 225kW of power and 450Nm torque but for many M fans, it's the changes further under the skin that matter the most.
BMW engineers have changed a number of parts in the suspension system including the mounting points of the front double wishbones and redesigned the rear trailing and control arms on a mission to sharpen the handling.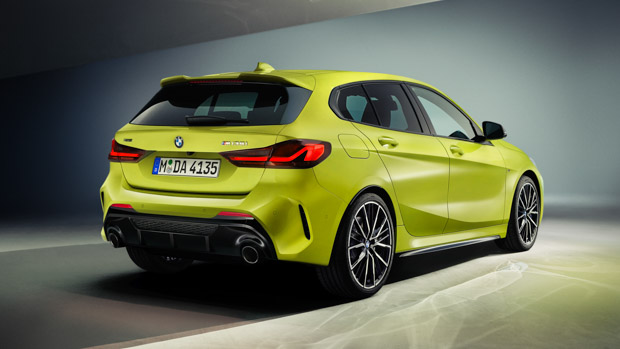 The springs and dampers have also been fettled to change how the M135i rolls when cornering. Purists will also be happy to hear that BMW claims steering feel is improved.
The M135i features clever near-actuator wheel slip limitation technology which is now 10 times faster to allow the system to selectively dial out wheel slip when cornering.
Nestled between the front wheels is a mechanical limited-slip differential that has also been improved to put more power down on the straights and in the bends.
BMW says that up to 50 percent of the M135i's 450Nm of torque can be sent rearward in certain conditions. The previous six-cylinder M140i was sold only with RWD in Australia.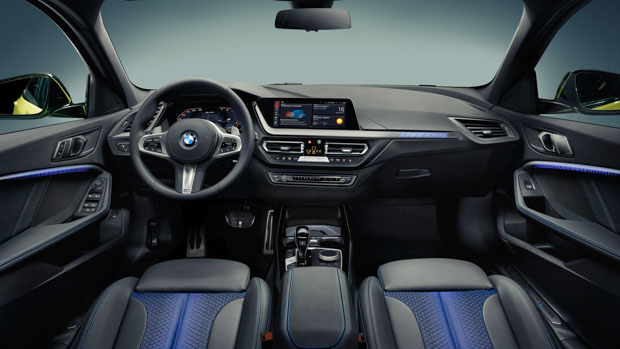 Twin-exhaust gets more attitude
BMW has tuned the twin-exhausts to provide a more 'characterful' and 'acoustic' experience than the previous iteration which is amplified through the interior speakers.
New paint choices including Sao Paulo Yellow, Frozen Orange (metallic) and Frozen Pure Grey have been added to the list of options.
While pricing is yet to be announced, we expect a slight increase on the current $69,990 price (before on-roads) while the cost of the cheaper M135i xDrive Pure ($64,990) could also be bumped.
This compares with the incoming Audi S3 that is priced from $69,900 while the Mercedes-AMG A35 comes in slightly more expensive from $71,700 (with both before on-road). 
The updated M135i xDrive will arrive in Australia in the first quarter of 2022 with more information expected on local specification closer to the date.