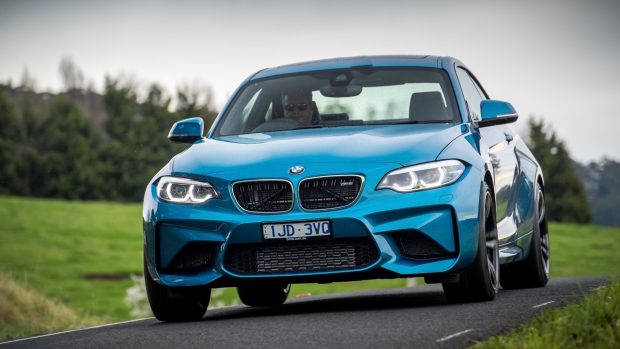 After first sampling the updated M140i hatch and M240i two-door at BMW's recent launch of the refreshed 1 and 2 Series, stepping into the flagship M2 last had its benefits. As impressive as the M140i and M240i proved, the M2 immediately felt that almost undefinable rung up in terms of aggression, confidence-inspiring and pure mongrel. Certainly, if you park the M2 with its muscular arches beside the M240i, the latter can't help but look like a blunt knife (albeit a shiny and attractive one) at a gun fight.
The M140i may have replaced the M2 as the eye-catching bargain of the range, but let's not forget we have a true M car here available at under $100k. The bulging little coupe with its quad exhaust pipes makes its M4 big brother look almost cumbersome, and certainly expensive.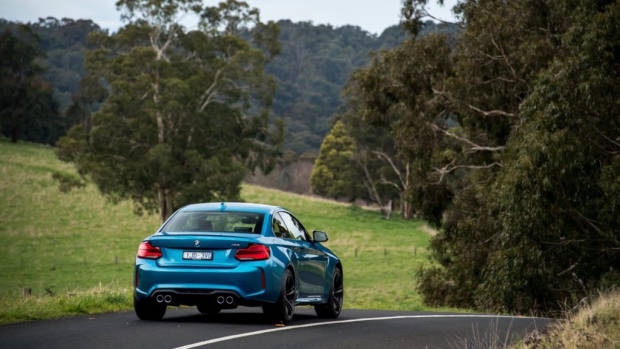 For the LCI, 2018 models – available as an M2 Pure for $93,300 or higher-specification M2 for $99,990 – the old bi-xenon headlights have been replaced with adaptive LEDs (M2) and Bi-LEDs (M2 Pure). Single-piece full-LED tail lights with an L-shape are also newly designed for both models.
As with the other LCIs, iDrive6 arrives with the 8.8-inch touchscreen, but the M2 brings a sporty new instrument display with M-specific content, including a 300kmh speedo. As before you get leather sport seats with blue stitching, Alcantara touches and coloured M-stitching for the rather large leather steering wheel.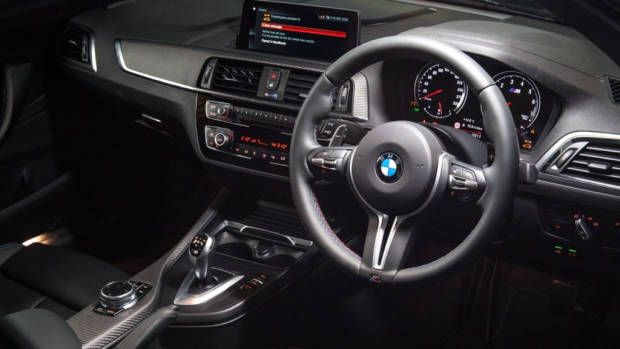 It's as-you-were for the rest. There's the M-stamped 3.0-litre single-turbo six-cylinder good for 272kW and 465Nm from 1400rpm (500Nm arrives with an in-built overboost function), ensuring 100kmh is reached in 4.3 seconds with the DCT seven-speed dual-cutch transmission, or 4.5 seconds with the six-speed manual found in the M2 Pure or as a no cost option in the M2. Fuel consumption is quoted at 7.9L/100km and 8.5L/100km respectively, but you'll have no fun trying to match those claims.
Proving its mighty performance intent is an electronically-controlled Active M differential, actively managing torque distribution to maximise traction. Anywhere between zero and 100 per cent of the torque can be sent to either rear wheel, such smarts certainly appreciated when flinging around soggy Targa Tasmania roads.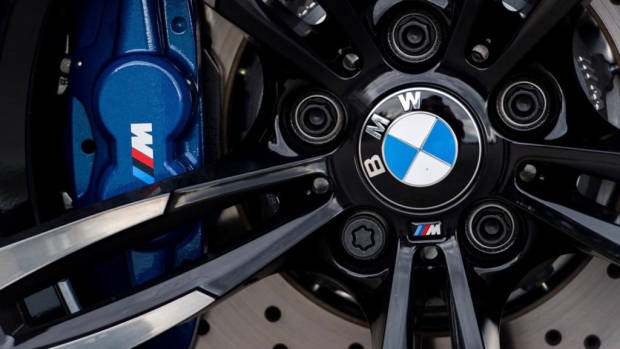 Borrowed from the larger M3 and M4 models is M Servotronic steering, giving the choice of Comfort or a heavier and more direct Sport response. The M4's M Compound 380mm/370mm brakes also feature, and their stopping force is phenomenal on this car which weighs a trimmer 1495kg.
All M2s come with 19-inch light alloys, high-gloss chrome exhaust pipes, firm and grippy Dakota leather sport seats, carbon trim finish, auto air-con, cruise control, rear camera and rear park distance control. Hop in the higher spec version and you get the auto gearbox (you can't option this on the M2 Pure), electric seats, Harman/kardon sounds and BMW's Comfort access, meaning you don't have to touch the key to gain access, start or lock the car.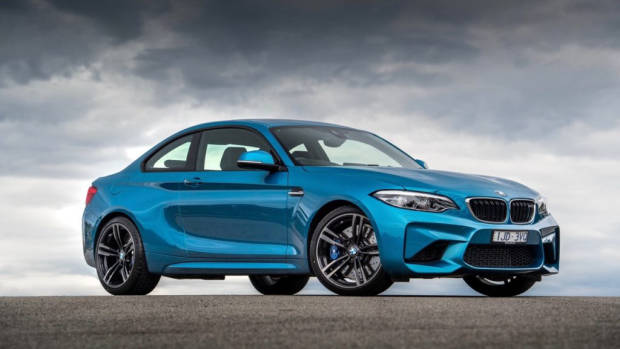 BMW Australia brought along an M2 Pure loaded with its M Performance Parts, and the menu is worth a look to offer a bit of personalisation. But be careful, things can get expensive. A carbon fibre spoiler at $748 is tempting, but the less-subtle carbon front bumper attachments ($1658) side grilles ($1658) and mirror caps ($750) won't be for everyone. Sling on an even-more aggressive-sounding M Performance exhaust system and you're staring at a $4490 bill, and add $1595 to that if you fancy titanium exhaust tips.
An M Performance Alcantara steering wheel will be a must for BMW aficionados who salivate over old E30 M3 Evo Sport and E46 M3 CSLs, while you can livery up the body with BMW Motorsport-coloured stickers for around $500. After additional tenths-of-a-second at the racetrack? You'll need nearly $9000 to afford 19-inch M Performance light alloy wheels shod in racy Michelin Pilot Sport Cup 2 tyres.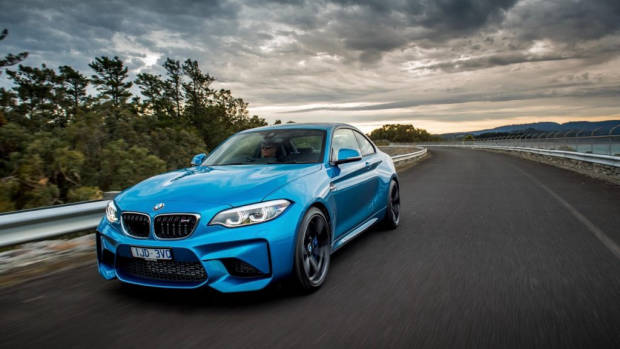 An out of the box M2 is plenty capable enough though. And in the metal it's as aggressive as ever. It sits low, purposeful and in near perfect sporty dimensions with its short body and bulging sides.
I only spent time with the DCT-'boxed M2, and although the purist in me would insist on the M2 Pure's manual if I were shopping for one, BMW's dual clutch unit is up there with the best you'll find. With enthusiasm up and right foot floored, I was happy to let the rapid DCT make the decisions for me, only resorting to the downshift paddle myself for the tightest of turns to ensure we had plenty of revs for gradually feeding power back on after tight corner apexes.
Compared to its lesser siblings, the M2 just turns everything up to 11. Grip level, turn-in feel and directness, the noise, the muscular shove and even the playfulness and feel from the rear end…it's a true weapon that's hard to fault as a package. Having only driven the M2 in the dry in the past, its ability to cope with damp and then wet Targa Tasmania roads blew me away. It inspired confidence I'd only typically expect in an all-wheel drive performance car, yet the bonus came with being able to predictably steer that rear end on the throttle, when it felt safe to do so. It's a little car that wraps itself around the driver, just like a proper BMW M car should.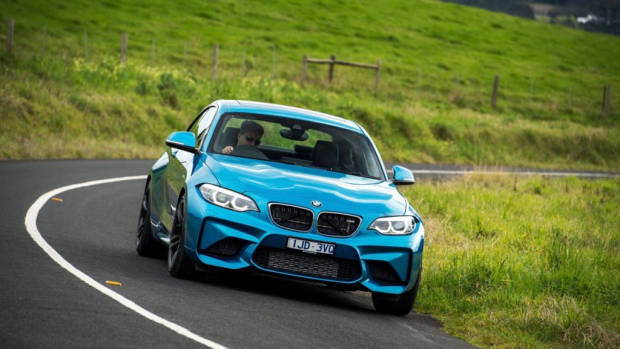 The M2 is tantalisingly close in price to the $76,800 M240i coupe it sits above, relatively speaking. Its hardcore and muscular "true M car" nature won't be for everyone, and it wouldn't be easy to live with as a daily drive, but for the driving enthusiast it's an instant icon in BMW's long line-up of heroes.
While both the M140i, with its attention-grabbing $59,990 price, as well as the more expensive M240i two-door would make grin-inducing track toys, the M2 – with its LSD, racier twin-clutch gearbox, bigger brakes and quite brilliant Motorsport-fettled chassis and engine combination, is still the one to aim for. Check your bank balance, consider how you'll use your performance BMW and take your pick of the three. To be honest, you really can't go wrong.