Bentley has announced the new-generation Continental GT Speed will arrive in Australia before July next year, with order books now open for this supremely swift and suave W12-engined stunner.
The Speed is the pinnacle of the third-generation Continental GT line-up and will be available in both coupe and convertible forms.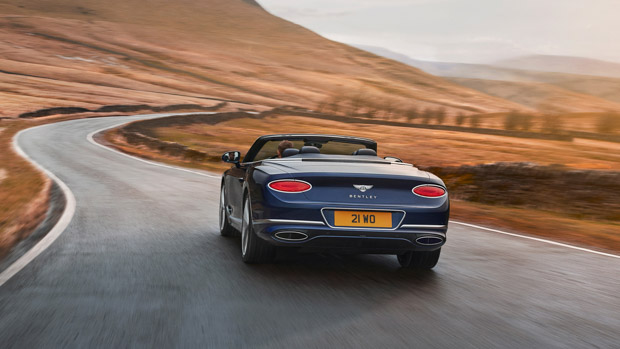 Pricing has yet to be announced but with the entry-level Continental GT V8 coupe starting at $408,900 before on-road costs, its buyers will be among a lucky few.
Direct rivals at this price point include the McLaren GT, Porsche 911 Turbo and Aston Martin DB11, the latter of which is also available with a twin-turbo 12-cylinder engine.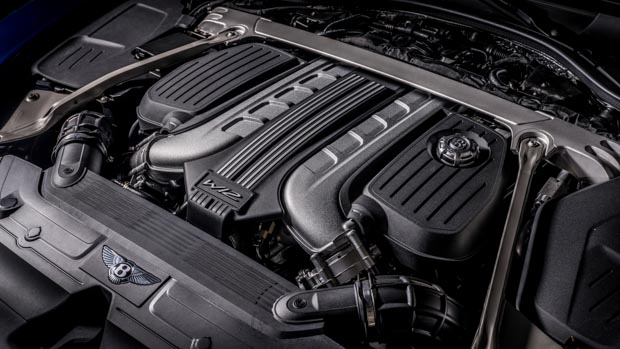 Farewell to the W12
The 2022 Continental GT Speed marks the beginning of the end for Bentley's much-admired 6.0-litre twin-turbocharged W12 engine, though Bentley is determined to see the engine out in style, with increasingly powerful and desirable iterations over the next couple of years.
The revised W12 in the new GT Speed produces 485kW of power from 5000-6000rpm and an enormous 900Nm of torque from 1500-5000rpm – increases of 18kW and 80Nm over the second-generation model.
Aside from inevitable special editions and further output tweaking, this will likely be the last W12-powered GT Speed we will see from the Bentley brand after its CEO Adrian Hallmark confirmed earlier this year that the 12-cylinder engine would soon be discontinued.
"It's quite ironic that … the 12-cylinder has been the bedrock of the Bentley story but there's no doubt that within five years, that engine will not exist, and that's a sad statement," said Hallmark.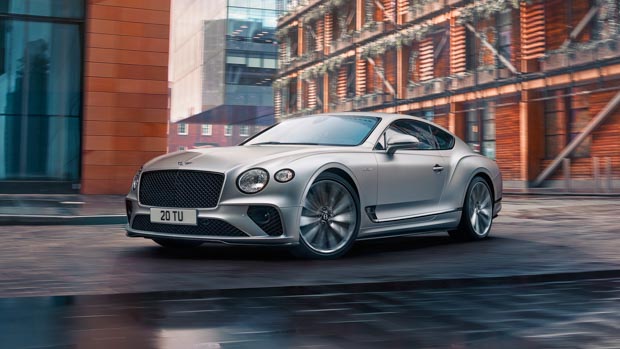 But he said Bentley plans to make the most of the time it has left celebrating its combustion-engine heritage:
"For the next nine years [until Bentley goes full-EV], we will celebrate to the nth degree everything that we do, and we'll do the best Bentleys we've ever done.
"We'll send this combustion-engine technology era out with the maximum fireworks and product highlights that we possibly can, and engage with existing customers as we make the shift towards electrification," he said.
Mr Hallmark went on to say that climate-change realities would see Bentley switch to a combination of plug-in hybrids and EVs beyond 2026, before converting entirely to electric powertrains by 2030.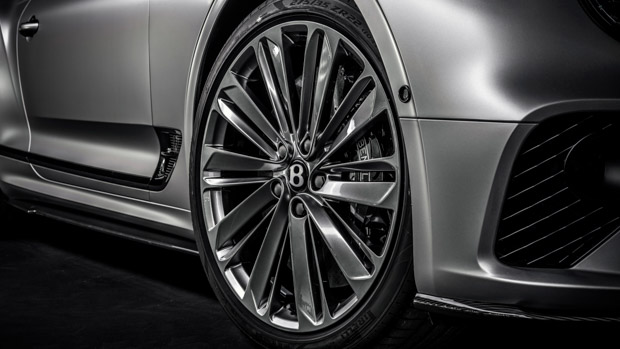 How fast is the Continental GT Speed?
But for now, the W12 appears to be fitter than ever with a 48-volt mild-hybrid system sandwiched between the eight-speed dual-clutch transmission.
The Continental GT Speed sends power to an all-wheel-drive system, which has the ability to favour a more rear-biased torque split in Sport mode for more agile driving dynamics.
From a standing start, the Continental GT Speed will accelerate to 100km/h in just 3.6 seconds in the coupe and 3.7 seconds in the convertible, an impressive feat when you consider that the lighter coupe weighs a considerable 2198kg.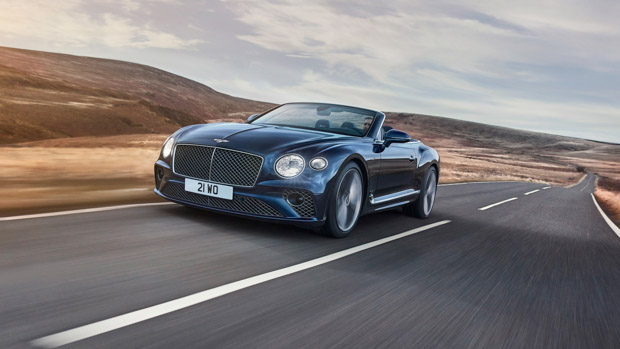 Bentley has also equipped the GT Speed with all-wheel steering, which tightens the turning circle of the nearly five-metre long vehicle to make it friendlier within city streets, as well as on twisty mountain passes.
When hustling through the corners at speed, the Bentley utilises its 48-volt system to power an active anti-roll system which was first introduced on the Bentayga to keep its body control in check.
Engineers have opted for a three-chamber active air suspension with adaptive damping, which should iron out the bumps along a bumpy B-road or a well-worn highway, despite wearing huge 22-inch forged alloy wheels. 
The brakes are equally as extreme, with 10-piston calipers at the front and four-piston calipers at the rear, clamping down on carbon-ceramic discs that produce little to no dust to spoil its beautiful wheels.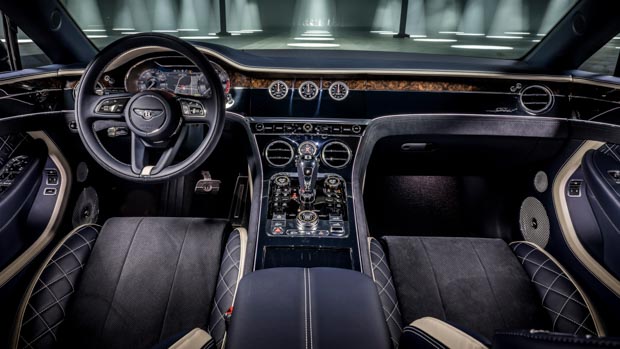 What's the Continental GT Speed like inside?
The range-toppingSpeed has a predictably luxurious cabin but is also highly customisable for each buyer, with a long list of available materials to choose from.
As standard, the seats are trimmed in a diamond-pattern leather and Alcantara material, which carries over to the steering wheel. The interior features piano-black inlays as standard but buyers can opt for other choices such as Dark Stain Burr Walnut if they wish.
The seats are naturally fitted with a heated and cooled function but also contain a neck warmer that blows air directly onto the driver. Other surfaces like the steering wheel and armrest are heated as well, which will no doubt be welcome in the convertible.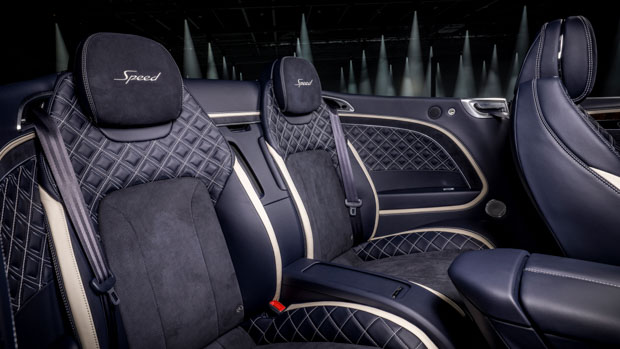 The GT Speed convertible has a Z-fold roof design that can be deployed or stowed in 19 seconds when driving at speeds of up to 50km/h. Buyers can choose between seven different roof materials.
As a four-seater, the GT Speed is even quite practical and has a reasonable 358-litre boot in the coupe version, which should be enough to fit a few suitcases on a weekend away.
The third-generation Continental GT Speed will arrive in both coupe and convertible versions in the second quarter of 2022, with pricing expected to be announced late this year.