Bentley has confirmed it will bring the plug-in hybrid version of the Flying Spur sedan to Australia in the second quarter of 2022.
The move marks the first time the UK-based luxury brand will introduce a hybrid to the Australian market, which will be followed shortly after by the Bentayga Hybrid.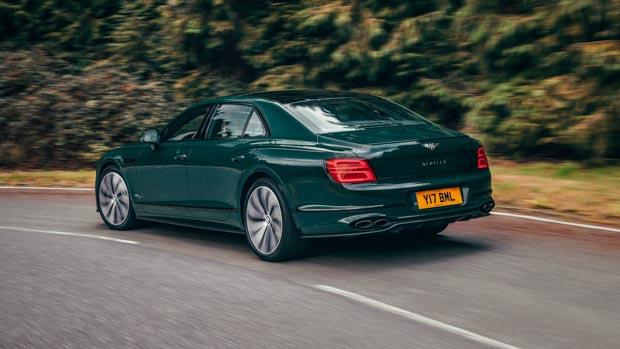 The Flying Spur Hybrid has not made its official debut but is expected to harness much of the same hardware as the Bentayga, which uses a 17.3kWh battery and mid-mounted electric motor to travel up to 50km (NEDC) under electric power.
Bentley CEO Adrian Hallmark said the Flying Spur will be able to travel further than the Bentayga on electric power due to its lighter weight.
"The Bentayga was our first (hybrid), the Flying Spur our second, but the Flying Spur has a lot more horsepower in the base engine, as well as a little bit more range than the electric, and because the car is lighter this combination makes the car absolutely sublime," he said.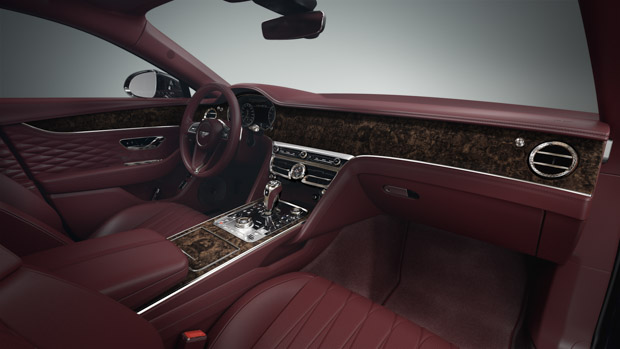 For reference, the Bentayga pairs the electric motor to a 3.0L turbocharged V6 petrol engine which develops  330kW of power and 700Nm of torque in its current form.
Mr Hallmark said his experience in the Bentayga Hybrid showed the fuel savings were dramatically better over the V8 and W12-powered models and could easily complete most day to day commuting on electric power alone.
"The power is more of less equivalent to the V8 but the refinement is more equivalent to the W12 and interestingly the economy is equal to the old diesel," he said, referring to its now-retired 4.0L V8 diesel engine.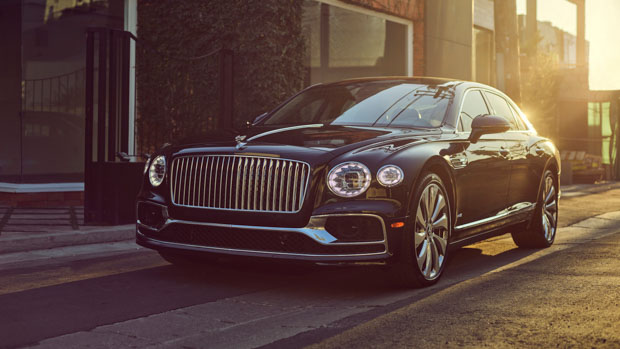 As the Bentley brand continues its foray into the electrical space he said customers can expect to see a dramatic increase in both power and efficiency.
"The next generation of hybrids which will be about 2-3 years away, will be with more powerful engines and with much more battery power."
The sudden deviation from the world's largest manufacturer of W12 engines towards an all-electric future is part of the brand's Beyond 100 plan as its home country of the UK moves to ban the sale of petrol and diesel cars by 2035.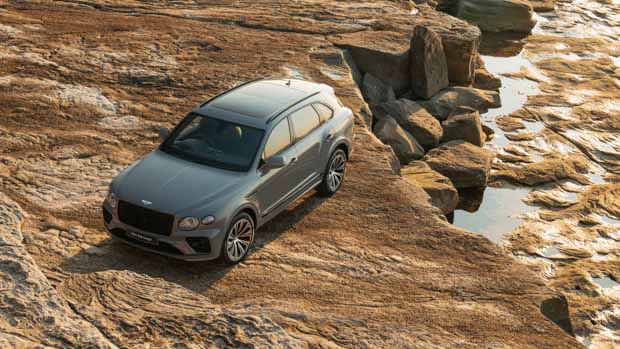 Mr Hallmark said it will convert their entire lineup to plug-in hybrid or battery electric vehicles by 2026, before phasing out hybrids by 2030.
"Beyond 100 is about making the products, the factory and the supply chain carbon neutral and moving the materials and the technologies to be ethically sound and totally transparent."
More details on official pricing and performance of the Flying Spur hybrid will come to light closer to launch date.