Hyundai's highly-anticipated i20 N hot hatch has been spotted in Sydney's north-west suburbs ahead of its anticipated launch in early 2021.
Last month Chasing Cars had the opportunity to drive a heavily camouflaged prototype of the i20 N on track, and we were impressed by its keen handling and punchy performance. Under the bonnet is a turbocharged 1.6 litre four-cylinder petrol engine outputting 150kW of power and 275Nm of torque through a six-speed manual – the only available gearbox.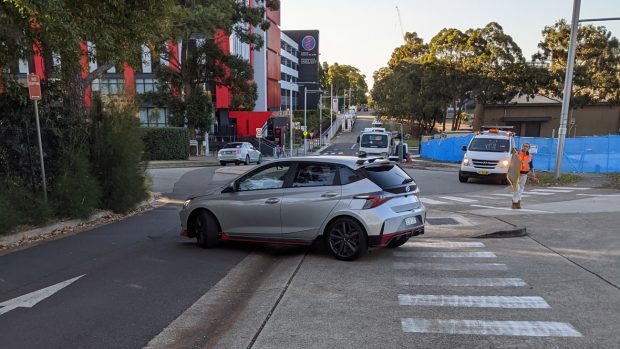 The incoming i20 N will compete directly with the Ford Fiesta ST and Volkswagen Polo GTI, while punching up at the incoming Toyota GR Yaris super-hatch that is similar in size but packs more power and an all-wheel-drive system.
Camouflaged prototypes are intended to make proportions hard to gauge, but we can confirm that unwrapped and in the metal, the i20 N looks as good as we'd hoped. The example Chasing Cars spotted wore a coat of silver metallic paint with red N Performance trim on the side skirts.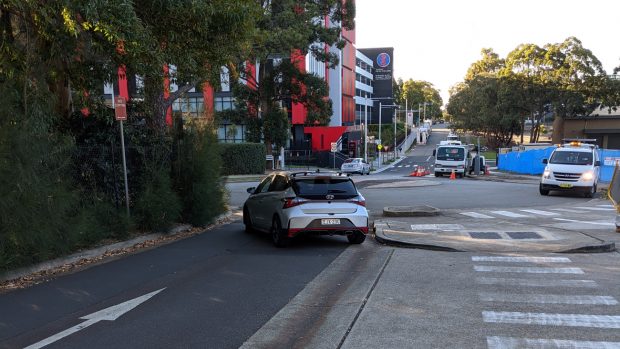 Chasing Cars spoke with Bill Thomas, the general manager of corporate communications at Hyundai, who confirmed that the silver i20 N was the only example of the new hot hatch in the country.
Hyundai are well known for their local dedicated suspension tuning team that focus on giving their cars a ride and handling setup specifically tuned for our rough roads and firmer preferences – but Mr Thomas said the i20 N would buck this trend, rolling on a global suspension tune in our market.
Mr Thomas said the COVID-19 pandemic had hindered their ability to directly work on the i20 N – a car that was designed and built in Europe, but thankfully, Hyundai Australia chief development driver and general manager of product Andrew Tuitahi "was able to put a certain amount of flavour into the car remotely", through the use of telemetry and other data inputs.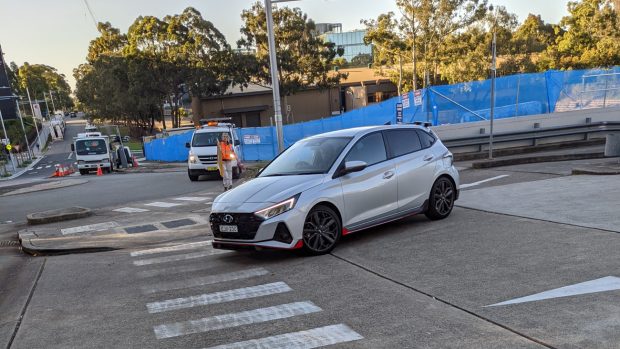 Hyundai Australia had also sent one of their people to get some seat time in the car, prior to the pandemic, who offered their assistance during the early stages at the Namyang development centre.
Mr Thomas said the end result of the huge and internationally collaborative effort was a car and a setup he said was well suited for Australian roads.
"We're still really happy with it, we're very comfortable with what the Europeans have done with it," he said.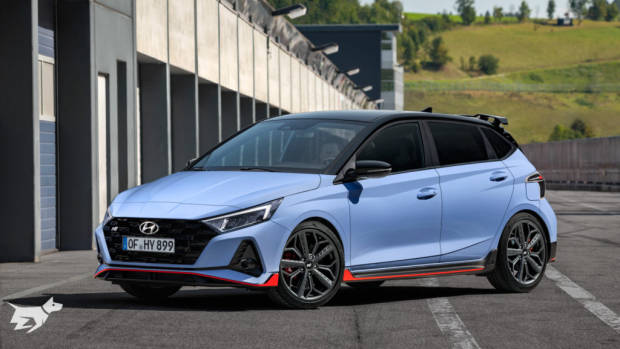 Mr Thomas said the i20 N targets a very specific kind of buyer who is likely to be highly educated in how a performance car should behave, a buyer that he said if they could win over it would have a flow-on effect for all Hyundai models.
"I think you'll find anyone who goes out and buys an i20 N really knows their cars, they've done their research and they know what that segment is, and they are likely to be the people that their friends go to for advice on cars," he said.
"That's the key really. N is fantastic for us just to demonstrate what we can do and what our engineering skills can develop and that reflects really nicely on the rest of the brand."
Hyundai is launching seven new N and N Line products over the coming months, the first of which will be the facelift of the i30N hatch, with the i20 N set to follow soon after but no specific details have yet been confirmed.