As a rival to the likes of the Volkswagen Polo GTI and Ford Fiesta ST, the $32,490 (before on-road costs) Hyundai i20 N is one of the most affordable hot hatches on sale – and according to Chasing Cars deputy editor Nathan Ponchard, it's one of the best.
Chasing Cars is in fact running a Hyundai i20 N as a long term vehicle for six months, so check back here as time goes on to see some updates on this feisty little car.
Watch: Hyundai i20 N 2022 long term review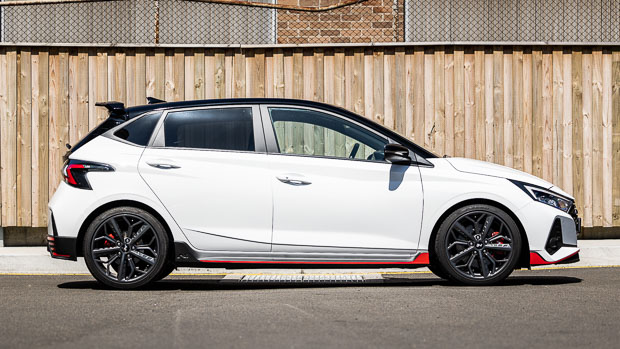 A combination of fair pricing, agility, peppy performance and practicality has meant that the Turkish-built i20 N is in hot demand, so how long do you have to wait for one?
Chasing Cars has done the hard work for you and has gone directly to the source to find out all you need to know about buying a Hyundai i20 N.
Small number of cars available now, but six month wait for most
According to Hyundai Australia, to order and spec a Hyundai i20 N exactly how you like it will take an estimated six months which includes ordering, manufacture in Turkey and shipping to Australia.
But for those not overly fussed with how their car looks, there are 165 i20 Ns currently in Australia – but nearly all of these have already been spoken for.
Another 168 examples of the i20 N are currently on boats, on their way to Australia for delivery to customers.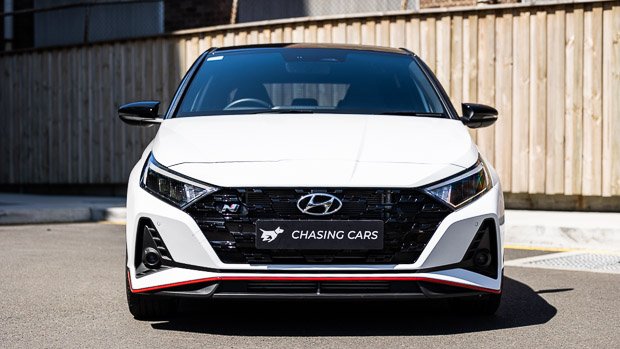 That means that a total of 333 units of the i20 N are either in the country, or will be very shortly – but 495 Australian buyers are currently waiting for delivery of an i20 N that they have ordered.
That means that at least 162 people will still be waiting for their vehicle into next month
A Hyundai spokesperson told Chasing Cars that it is possible that a small number of the 333 cars imminently available in Australia do not have a buyer assigned to them – and of course, somebody could cancel their order.
But the only solid advice would be for those wanting to get behind the wheel of an i20 N to speak to their dealer and get in the queue now.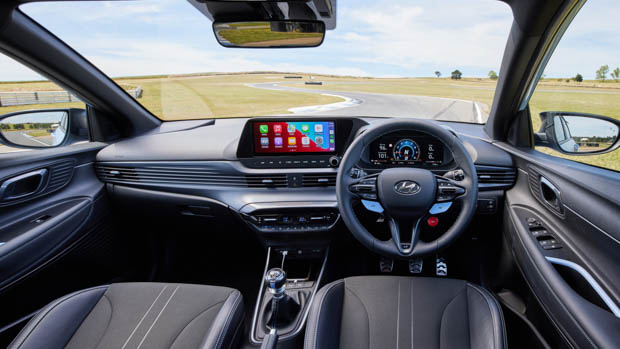 That said, if you're not tied to a particular colour, let your dealer know – it is possible you could end up with an early delivery of a less in-demand specification depending on your location.
The i20 N is offered in Australia in Polar white, Phantom black, Sleek silver, Dragon red, and the N brand's signature Performance Blue paint.
Hyundai have sold 314 i20 Ns so far since the cars release which breaks down to 259 cars sold in 2021, and 55 examples so far in 2022.
Hyundai i20 N 2022: prices in Australia
All prices listed are before on-road costs.
Premium paint: $495
Phantom black roof: $1000