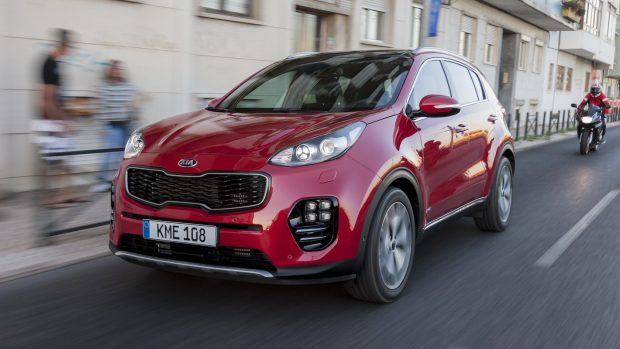 It's already been spied on Sydney's streets, but overnight the all-new 2016 Kia Sportage made its official debut at the Frankfurt Motor Show in Germany. The news comes ahead of an Australian launch in early 2016.
The Kia-Hyundai association means the Sportage has strong relations under the skin with the recently-launched 2016 Hyundai Tucson. However, Kia's designers were careful to ensure that the Sportage's design was sufficiently differentiated—and the front end on the Sportage sees Kia's edgiest design yet.
The high-mounted headlights sit atop Kia's quad-daytime running light structure already seen on the Proceed GT hatch—and they surround the prominent corporate grille. Is it as handsome as the Tucson stablemate? Probably not. But much like the Jeep Cherokee has brought freshness to medium SUVs, the Sportage will stand out among the smaller crop of high-riding five-doors.
Indeed, Kia's Australian communications manager Kevin Hepworth has told media in Frankfurt that the brand sees little point in "being vanilla".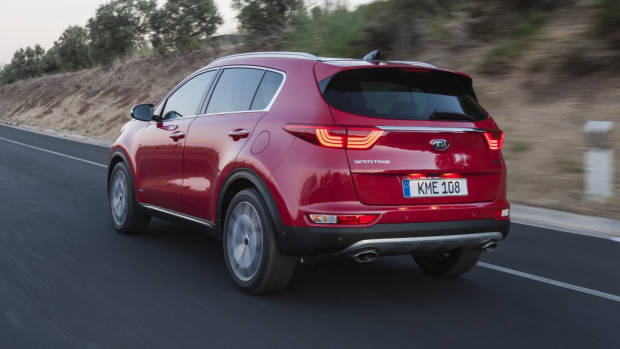 European markets will score a 1.0-litre turbo three-cylinder petrol, though this power plant is unlikely for Australia. Instead, down under the Sportage will be offered with a range of four-cylinders: specifically, a 120kW two-litre petrol, a 138kW 2.4-litre petrol, and a 400Nm two-litre turbodiesel that will be the pick for efficiency.
The news from Kia's Australian management on the ground at Frankfurt is that the Sportage will actually miss out on the 1.6-litre turbo petrol that we enjoyed in the Tucson.
The reason for this is that Sportage production will be split between Eastern Europe, where the turbo will be built, and South Korea. At this point, volume expectations mean Australia will receive only Korean-assembled Sportages.
Inside, a number of features from the global options list will make it into Australian Sportage trims. These include the availability of advanced safety features including autonomous emergency braking and blind spot assist.
The eight-inch infotainment display will be compatible with Apple CarPlay and Android Auto out of the box.
Comfort levels are set to increase as the wheelbase is stretched 30mm longer than its current dimensions to provide two centimetres of extra legroom. Headroom is also improved.
Aggressive pricing is set to continue on the Sportage as Kia Australia looks towards its goal of reaching 50,000 annual sales by 2019. This year, they anticipate 34,000—platforms like the new Sportage are going to be essential to drive the desired growth.