Great Wall Motors sub-brand Ora revealed its Cat small electric car at the 2021 IAA Motor Show in Munich, continuing Great Wall's broadening shift from focusing on EVs for the Chinese market, over to global exportation.
At 4,235mm long, 1,825mm wide, and 1,596mm high, the Ora Cat is a small EV by any standards (a Nissan Leaf measures 4,490mm x 1,788mm x 1,530mm), and if it launches in Australia, it will pick up the same small-EV baton dropped by the Renault Zoe earlier this year.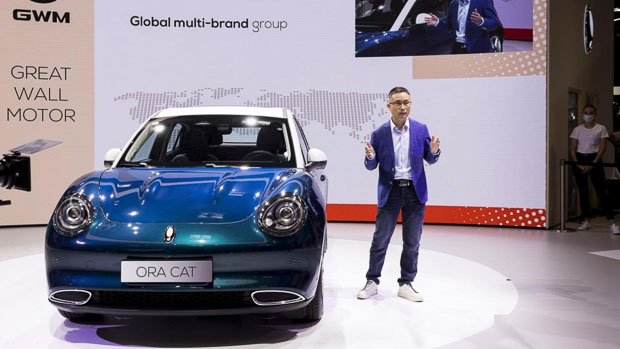 The Ora Cat is powered by a 126kW/250Nm electric motor on the front axle and uses a 63kWh battery under the floor.
Resulting performance is respectable, with 0-100km/h taking 8.5 seconds and top speed expiring at 160km/h. GWM claims a spritely 3.8sec dash from 0-50km/h.
Does the Ora Cat go the distance?
Driving range is a key priority for EVs in Australia and the Ora Cat's official figures shouldn't disappoint.
The Ora Cat's 63kWh battery provides an impressive range of up to 400km (WLTP) – around 5km more than the 50kWh Renault Zoe and 130km more than a base 40kWh Nissan Leaf.
Should the Ora Cat come to Australia, expect it to be an inclusion in a future Chasing Cars EV Challenge.
Safety inclusions – 'Cat' like reflexes?
A suite of driver-assistance technologies including 360-degree vision and a 'Highway Assist System (HWA)' are among some of the safety equipment listed in the spec sheet.
Ora doesn't specify what HWA is comprised of exactly, but if Ora shares the same internal branding as parent company Great Wall Motors, the Ora Cat's HWA system should include pedestrian and cyclist-detecting autonomous emergency braking (AEB), junction assist, several lane-keep functions and limited self-driving functionality on highways.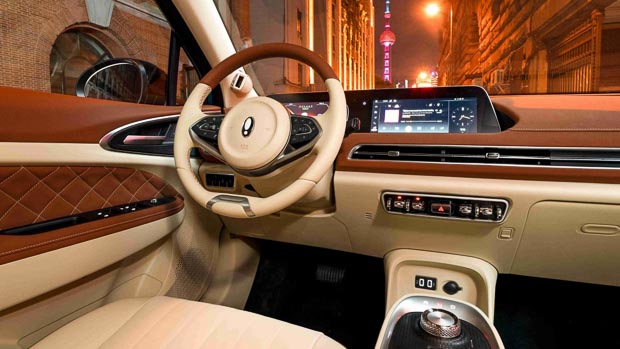 Self-parking functionality is also an expected feature, thanks to software by Intel Mobileye.
Specific abilities are rumoured to be point-to-point AI memory parking (where the car learns your parking location preferences and selects spaces according to these), though GWM is expected to provide additional details at a later date.
An 'intelligent cockpit' with a huge 20.5-inch dual-screen display will also be included, with computational power coming from a high-speed Snapdragon 8155 processor by Qualcomm.
Will we see the Ora Cat in Australia?
Local pricing and confirmation are yet to be announced, though the official word is that it's "under consideration", with a final decision depending on the business case.
Should GWM–Haval Australia bring the Ora Cat to Australia, we would expect a sub-$45K price tag to remain competitive with known rivals such as the Hyundai Ioniq Electric Elite ($54,415 driveaway) and $53,190* Nissan Leaf ($53,190 plus ORC).