An increasing number of manufacturers are jumping on the electric-vehicle bandwagon as even countries like Australia are showing newfound interest in what was, until recently, a relatively small vehicle niche.
Even companies such as GWM (Great Wall Motors), who have shown little interest in electric or hybrid vehicles up to this point, have realised that an electrified future is both a necessity and a prime opportunity.
Enter Ora, a new-generation electric brand that stands for 'Open, Reliable and Alternative'.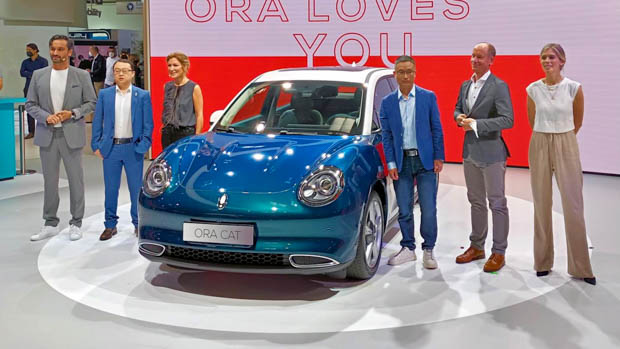 Developed by GWM, Ora was founded in 2018 in China and is now marketed across Europe, as well as in the UK in right-hand drive. And Ora now appears to be headed down under.
Several trademarks have been filed in Australia, including for the names 'GWM ORA' and 'ORA', as well as a mystery name 'Aure' which could be a hint at a future model name.
Last month, GWM announced the Ora Good Cat for the Chinese market, which has also been confirmed for sale in Europe as the Ora Cat. Featuring a 63kWh battery and an electric motor that produces 126kW of power and 250Nm of torque, the Cat promises 400km of electric range.
At 4235mm long, 1825mm wide and 1596mm high, the Cat is around the same size as the Nissan Leaf and will take 8.5 seconds to travel to 100km/h.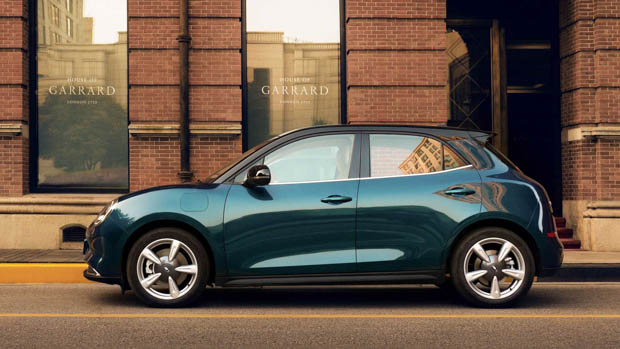 It has been predicted that the Ora Cat could arrive in Australia at under $35,000, which would make it highly competitive with the likes of the MG ZS EV and fellow Chinese newcomer BYD.
A local stance
Based on these trademark filings, GWM could break into the Australian market in what is soon to be a hotly contested category: affordable electric vehicles.
Steve Maciver, Head of Marketing & Communications for GWM Australia, said the Ora brand is being studied carefully for our market – a situation made easier by the suitability to right-hand drive.
"Ora very much remains on our radar here in Australia and the business case continues to be worked on with our Head Office colleagues.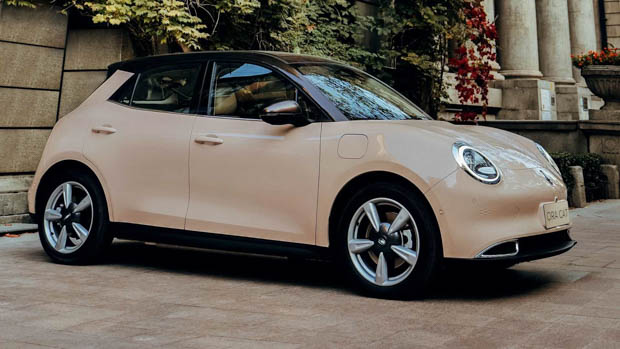 "There's no doubt that Australian consumers are turning on to EVs more quickly than ever and Ora has the potential to offer buyers another compelling option.
"However, it has not yet been approved so for the time being, we will have to wait and see," he said.
As for GWM-Haval's fortunes, the brand achieved 3.5 percent market share in Queensland last month, with Victoria and New South Wales not too far behind, demonstrating that the Ora range certainly has potential if it can be marketed and priced correctly in Australia.
Importing an attractive, affordable electric vehicle like the funky Ora Cat might just be a smart way of growing the GWM stable in Australia.