Spy photos of the 2022 Genesis GV60 surfaced on the Cochespias (autospy) forum. The premium EV SUV is expected to sit on the same E-GMP platform as the Hyundai Ioniq 5 and Kia EV6.
That means there should be a slew of drivetrain options available, though those details will be revealed later.
What does the inside of the GV60 look like?
The spy images shot inside the GV60 shown here were initially shared on the Cochespias forum.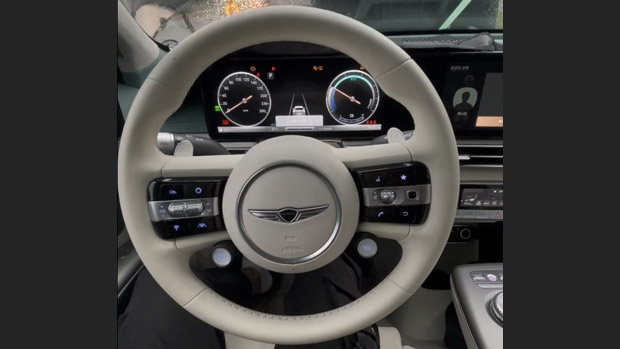 Inside, the GV60 takes quite a departure from the Korean luxury brand's current offerings like the GV80. The two-spoke steering wheel is a classy touch that fits with the range but is clearly a new item to what we've seen before.
The gear shifter is perhaps the most interesting detail. One image shows a rounded crystal ball with purple ambient lighting. In another photo, the selector appears to have flipped. These theatrics might occur when the car is stopped to allow the driver to select between drive, neutral and reverse. We hope this makes it to production.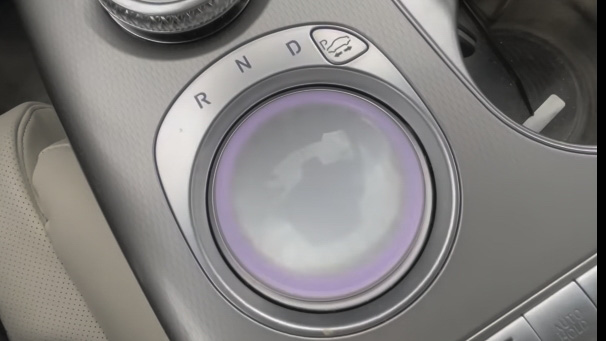 Genesis looks to have developed a digital mirror system (similar to the Audi e-tron) which is seen inside the GV60. 
Apart from those unique details and the smothering of cream leather, the hardpoints look familiar. The touchscreen, digital driver's display and centre stack all look to be shared with the Kia EV6, though more classily appointed in silver in the Genesis.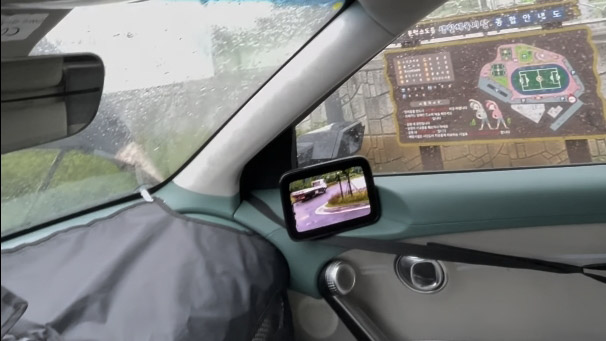 The GV60 looks to have material where a transmission tunnel would be in an ICE car. This differs from the Ioniq 5, which boasts a more open-plan front seat arrangement.
From the exterior, the GV60 appears to be somewhere between a true SUV and a sedan, though presumably will be marketed as an all-electric midsize SUV to compete with the Tesla Model Y.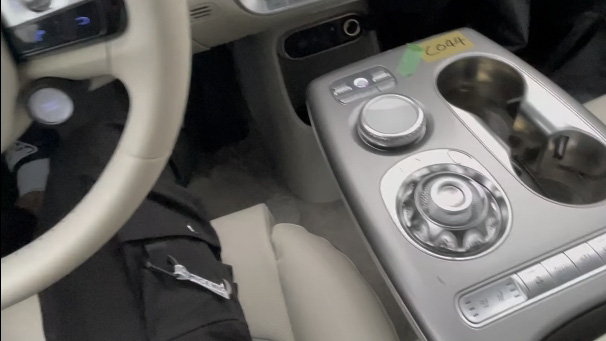 What will power the GV60?
As the GV60 will sit on the E-GMP platform we expect a choice of battery and motor options. Currently, the Kia EV6 is offered in three configurations. A single rear-motor set up with 125kW of power and 350Nm of torque and a twin-motor car with AWD and 239kW/650Nm.
Kia announced a flagship EV6 GT variant with more powerful dual motors for outputs of 430kW and 740Nm. 
The current E-GMP based cars are offered with either a short-range 58kWh battery pack or a larger 77.4kWh item. Fast-charging is currently capped at 350kW.
Of course, being a luxury product, the Genesis GV60 may introduce a larger battery pack again to increase the range – which is slated to be around 510km for the EV6 – and even greater performance.
Details will be confirmed closer to the official launch of the GV60.