Stuttgart-based carmaker Porsche is famed for high-revving sports cars but understands that electric vehicles will form a significant part of the future. For that, Porsche is going to need high-performance battery technology.
Currently, Porsche sells just one pure EV – the Taycan. It's a car that shares technology heavily within the Volkswagen Group. For instance, the Audi e-tron GT uses almost identical battery and motor technology.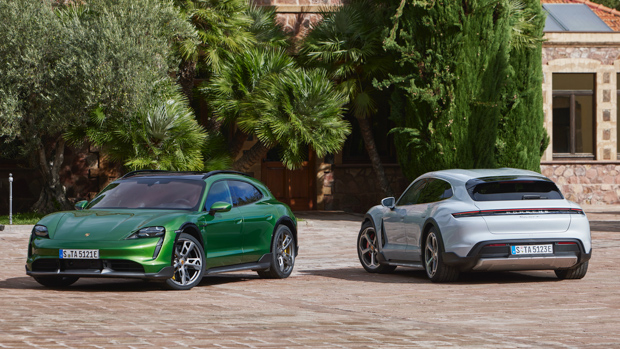 However, Porsche has not traditionally shared their most special technology with other manufacturers. Take the 911 GT3's 4.0-litre flat-six – that isn't going to appear in an Audi any time soon, and nor is that car's optional PDK gearbox.
That is how Porsche wants to forge forwards with their high-performance batteries. Hence, the marque has partnered up with Customcells to develop cutting edge technology for their future flagship product.
The investment on Porsche's end is apparently in the 'double-digit millions'. The German government has also pledged 60 million Euros for the joint venture to bring advanced manufacturing and design to Germany in the university town of Tübingen.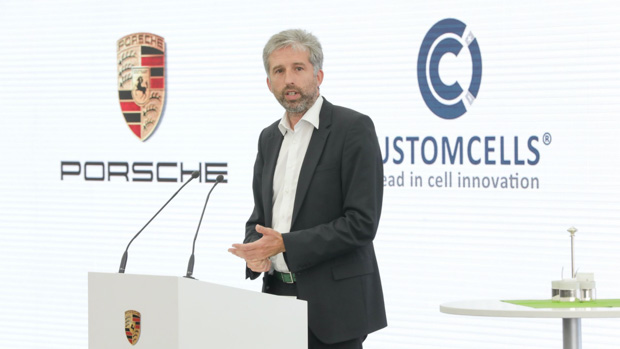 Mayor of Tübingen, Boris Palmer, of the German Green Party, said that "the high-performance battery cells fit with our ambitious climate protection program to become CO2-neutral by 2030. This is the only way it can work: economic growth combined with ecological progress."
What does Customcells bring to the table?
Customcells manufactures lithium-ion batteries in Germany. They can produce batteries in limited quantities for prototype applications up to medium scale production. But not enough to power all the ID.3s Volkswagen plans to sell.
Being a smaller producer under the umbrella of Porsche, subsidiary Cellforce will be able to quickly adapt. One of the technologies they are codeveloping with Porsche is the use of silicon (in place of graphite) as the anode in lithium-ion batteries.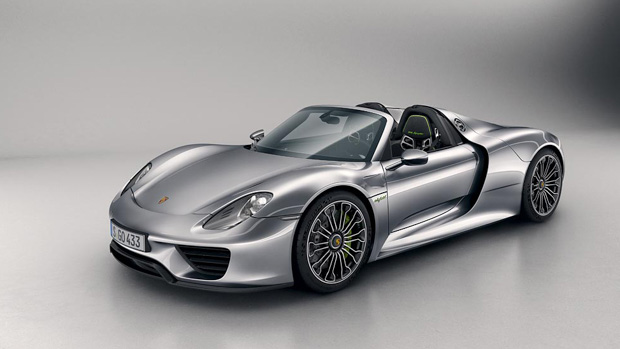 The advantages, according to Porsche, are a more energy-dense battery than is currently available. There is also less internal resistance when using silicon as the anode, increasing charging speed and regeneration efficiency.
Porsche admits the technology is not perfect yet – while silicon works better at high temperatures, it suffers in sub-zero climates. The long-term efficacy is still in question and needs to be addressed before coming to market.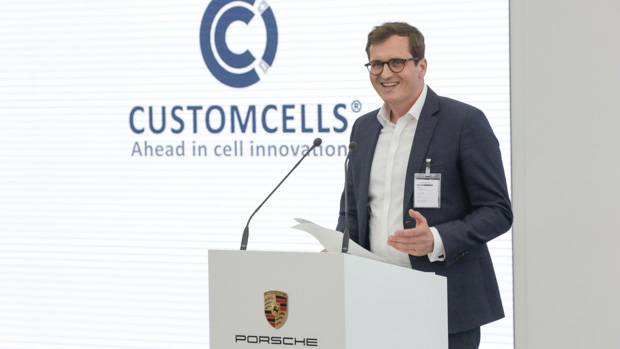 That's what Cellforce is going to help Porsche with. Oliver Blume, Chairman of the Executive Board at Porsche, said: "The battery cell is the combustion chamber of the future. As a new Porsche subsidiary, the Cellforce Group will be instrumental in driving forward high-performance battery cells."
"This joint venture allows us to position ourselves at the forefront of global competition in developing the most powerful battery cell and make it the link between the unmistakable Porsche driving experience and sustainability. This is how we shape the future of the sports car."
Despite emissions standards constricting the future of the naturally-aspirated flat-six, it sounds like there is plenty to get excited about in Porsche's electric future.