After months of teasing Audi has officially unveiled the e-tron GT sedan which will arrive in Australia later this year in both a base quattro and full-fat RS guise. 
The e-tron GT shares its underpinnings with the Porsche Taycan but promises to offer a distinctly different driving experience as a grand tourer that will not lack any outright performance.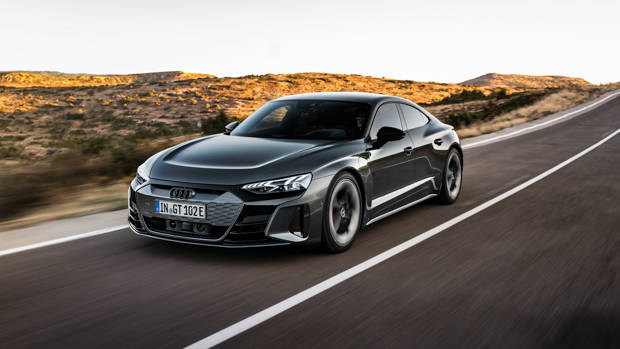 Audi's new flagship electric vehicle will join the existing e-tron midsize SUV on showroom floors when it arrives before the end of 2021.
The e-tron GT uses a pair of electric motors, with one unit mounted at the front and the other at the rear. In the e-tron GT quattro model, the car has an output of 350kW of power and 630Nm of torque, while the high-performance RS e-tron GT steps outputs up to 440kW/830Nm.
Engage launch control and those figures can temporarily spike to 390 kW in the e-tron GT quattro or 475kW in the RS e-tron GT for 2.5 seconds, enough time to slingshot the sedans from 0 to 100km/h in 4.1 or 3.3 seconds respectively.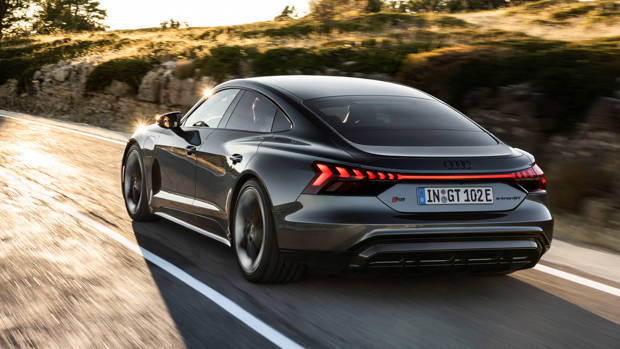 The e-tron GT quattro will keep going until it reaches 245km/h with the RS e-tron GT reaching slightly higher speeds at 250 km/h. 
The availability of an RS version marks the first time Audi has deployed its hallowed 'rennsport' badging on a fully electric vehicle. The RS badge – which means 'racing sport' in German – is reserved for Audi's quickest vehicles.
Under the skin is a 93kWh battery, with 85kWh usable, providing a WLTP tested range of 488 kilometres.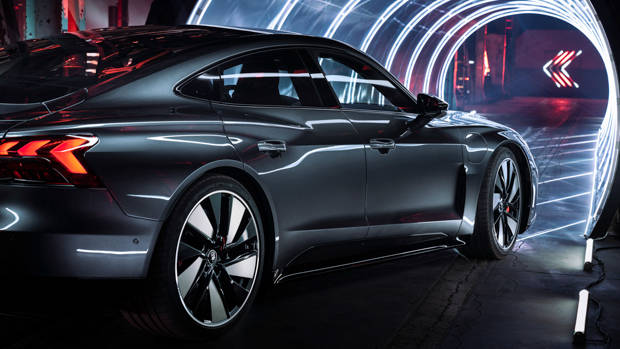 Comparisons will be drawn to the updated Tesla Model S sedan, which offers a range of 624km in Long range form and 837km in high-performance Model S Plaid trim.
While the Model S offers greater range, the Audi can be charged at quicker speeds, trumping the Tesla's 250kW limit with a 270kW DC rapid-charge capability. Full charging speeds will see the e-tron GT pick up 100km of range in five minutes.
The e-tron GT's 270kW charging is only matched by its Volkswagen Group sibling, the Porsche Taycan – though the Porsche is theoretically capable of quicker 350kW DC charging save for a software block.
Audi says they have no plans to up the e-tron GT's charging speed to 350kW.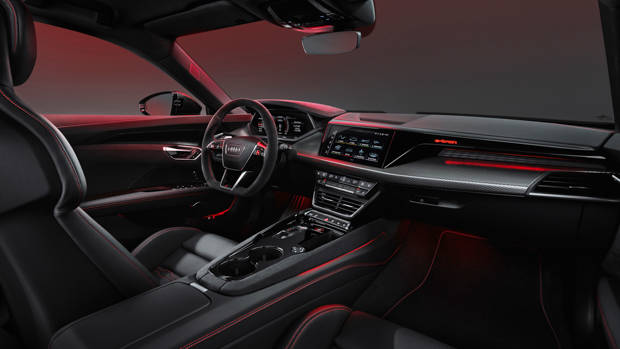 Audi have packaged the battery pack of the e-tron GT along the floor of the car to give the sedan a low centre of gravity, but designers have created a dip in the floor to allow for more legroom – meaning passengers over six feet tall have adequate headroom.
While official specification may vary once it arrives to the Australian market, Audi says a rear-axle differential lock and adaptive dampers will be fitted as standard.
The quicker RS e-tron GT comes standard with adaptive air suspension and better brakes featuring a tungsten carbide coating on the discs.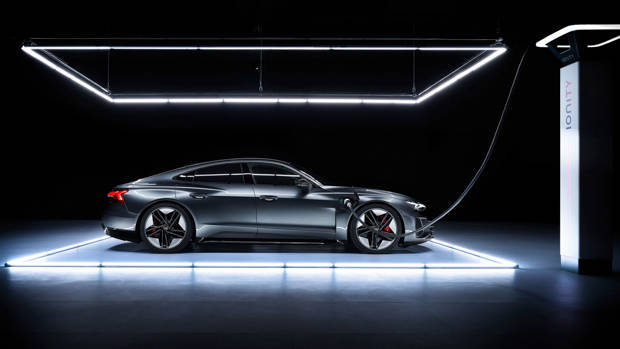 It's likely that all e-tron GT grades that come to Australia will have air suspension – based on the way the e-tron SUV is specified for our market.
Also available for both grades is four wheel steering and an upgrade to carbon-ceramic brakes for increased on track performance. Audi will offer wheel sizes from 19 to 21 inches with a dramatic aero design.
The overall shape of the e-tron GT is naturally similar to its Porsche Taycan cousin but effort has been made to ensure that this EV sedan looks like an Audi.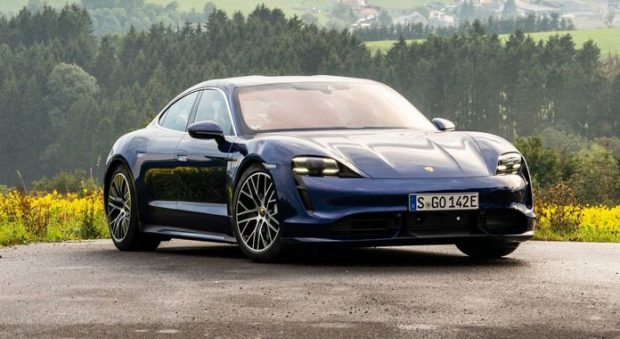 Audi offers matrix LED headlights as standard on the RS e-tron GT or as an option on the quattro, or either can upgrade to laser lights that are said to double the range of vision.
With driving range a crucial factor with electric vehicles. Audi's design team has managed to slick the sedan down to a drag coefficient of just 0.24 – which is good but not quite as good as the 0.22 in the Porsche. 
Audi has designed the exterior with a familiar design across the large body stretching nearly five metres in length, 1.4 metres in height and 1.96 meters in width which is just a bit larger than the Audi A7 Sportback.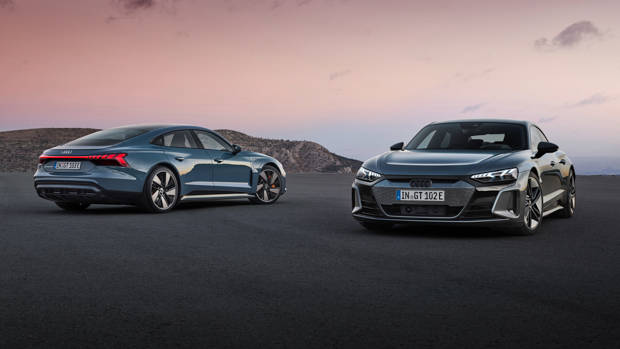 Inside, Audi has fitted a 12.3-inch driver's display that sits next to another 10.1-inch centre touchscreen and a heads up display.
The e-tron GT multimedia system is also fitted with route planning software that will seek out the fastest way to your destination near the most powerful chargers.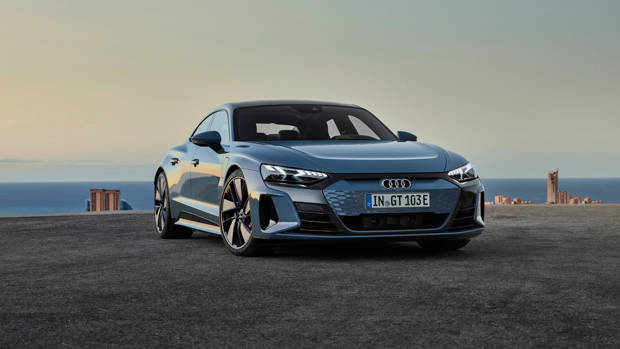 Audi has also fitted the e-tron GT with inbuilt wi-fi with the ability to create a hotspot in the car, a Bang & Olufsen premium sound system is also offered as a cost option.
Those hesitant to walk away from their Tesla Model S should take comfort in the fact Audi has put a significant focus on the adaptive cruise control system with remote park assist and a slew of safety features fitted as standard.
Official pricing and details will be confirmed closer to the launch date later this year.