The highly-anticipated 2022 Mercedes-Benz EQS sedan, which is set to become the three-pointed star's flagship electric vehicle when it launches in 2022, will debut a huge new Hyperscreen display as its interior centrepiece.
Measuring 55 inches across, the super-wide Hyperscreen display promises to transform how drivers will interact with technology inside Mercedes-Benz cars for the next decade.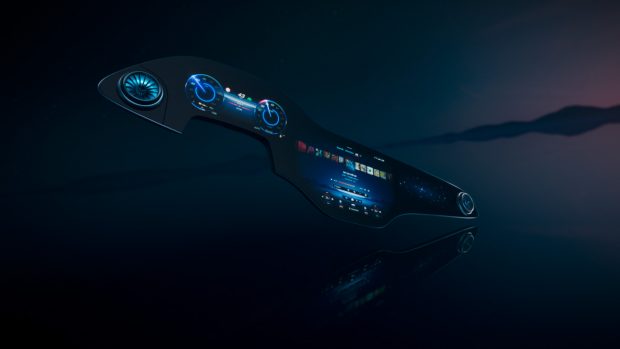 MBUX, also known as Mercedes-Benz User Experience, first debuted in 2018 with the launch of the A-Class. MBUX recently appeared in second-generation form in the new S-Class, which features a 13-inch vertical screen.
That second-gen MBUX system will be standard equipment in the electric EQS, while the new 55-inch Hyperscreen setup will be optional.
Hyperscreen integrates multiple screens for both the driver and the front passenger into one consistent element.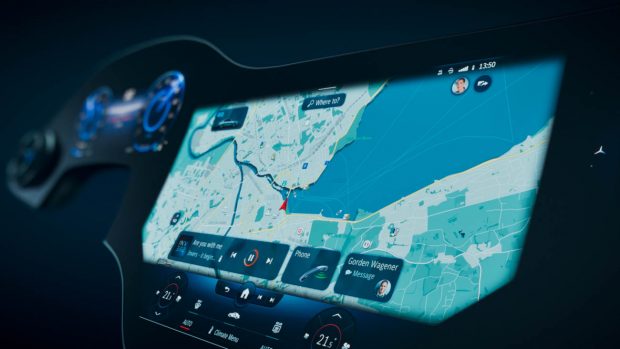 Alongside the digital driver's display are two OLED screens which sit in the centre and passenger side of the dash. The centre screen forgoes the standard rectangular shape for a more fluid design that is formed around the lowered middle section of the dash.
Mercedes-Benz does not quote an official screen size, but says the passenger can view around 2,432 square centimeters of the display. The unit itself stretches 141 centimeters across, or 55.5 inches. 
Sitting either side are a traditional pair of air vents in what the company is calling a blending of digital and analogue, perhaps to not overwhelm drivers with new technology as some pundits have suggested Tesla's ultra-minimal, ventless approach has done.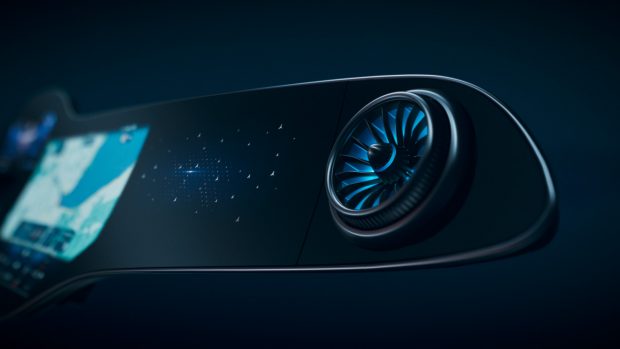 The upgraded MBUX integrates an artificial intelligence (AI) based learning function that adapts both the home screen and attempts to predict your needs in advance.
For example, if you regularly call a friend on the way home from work at a certain time or day it will send you a prompt to do so at the start of your drive.
Additionally, if you regularly trigger the EQS to raise its suspension at a particular address, the GPS system will note the location and the MBUX system will offer you the suggestion to raise the car when you arrive.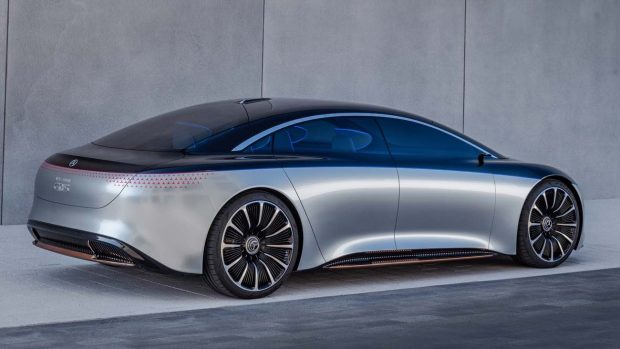 Mercedes-Benz says the AI system aims to become so intuitive that you will no longer need to go hunting through menus to find exactly what you need in a concept it has labeled a 'zero-layer' user experience. 
Ideally, this AI learning tool will progress to a state where users will only need to answer a simple yes or no prompt when required to complete most of their daily tasks.
To prevent habitual overlap between different drivers and passengers, Mercedes-Benz has allowed owners to program up to seven profiles into the MBUX system.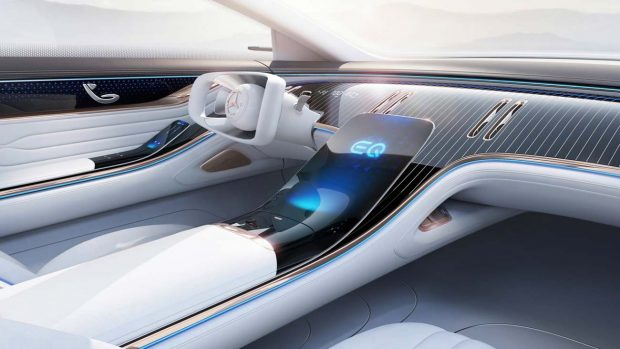 Mercedes-Benz released an all-electric concept known as the Vision EQS back in 2019 that is expected to bear a strong resemblance to the final product that pundits believe will be released sometime in 2022.
The EQS is expected to have a powerful electric motor at both the front and rear that will give it ferocious grip off the line for a 0-100km/h time of less than 4.5 seconds. These motors will be matched to a battery pack that will provide around 480 kilometres of range.
When it arrives, the EQS will attempt to progress the refinement of the S-Class and cull unwanted road noise by forgoing a noisy petrol engine for the electric drivetrain – but just how successful this will be, remains to be seen.