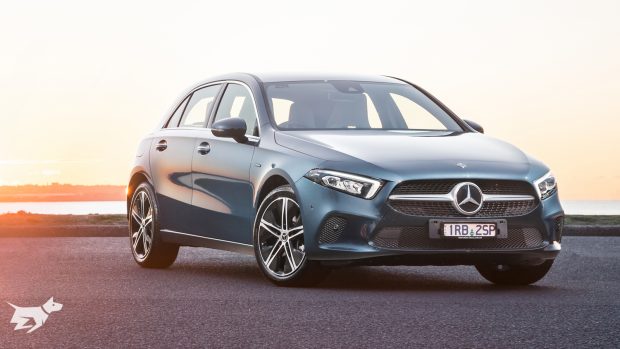 The 2021 Mercedes-Benz A 250 e plug-in hybrid is the right car at the right time for the German luxury manufacturer. While we have little doubt that there is a strong future ahead for full electric cars in Australia, there is an infrastructure lag that means recharging on the go is still patchy. However, a smaller second car that combines good real-world electric range from a battery while also teaming up with a turbo petrol engine for trips away from town? It's a formula that makes sense right now.
And that is the premise of the new plug-in hybrid A-Class. The $63,400 A 250 e is not a full battery EV – instead, it combines the benefits of a small and reasonably efficient 1.3-litre four-cylinder petrol engine with a 15.6kWh battery that, when fully charged, is sufficient to drive you 61km according to WLTP standardised testing – or 50km in our Chasing Cars real range test here in Sydney.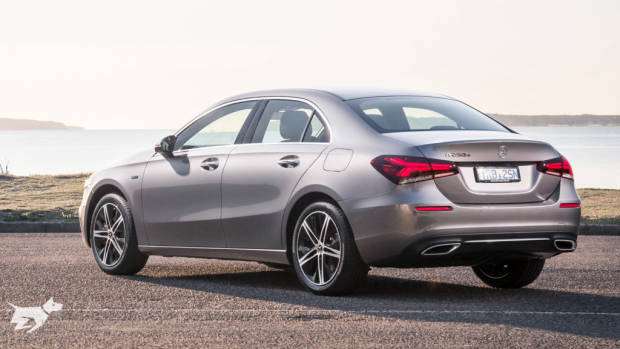 Most A 250 e customers will have a larger vehicle sitting beside it in the garage – probably an SUV – but for driving around town, it'll be a fight for the keys to the A-Class. Efficiently sized at 4.4m in length, 1.8m in width, the A 250 e darts about with crisp, fast-ratio steering, a remarkably agile chassis that rewards pushing on, heaps of torque from the electric motor, and good visibility for squeezing into tight, city-sized parking spaces.
The hybrid extends many of the benefits of the 'W177' A-Class, which looks handsome and sports an interesting, detail-laden interior that is better built, and more plush, than the generation that came before it. With dual 10.25-inch screens, there is a lot of technology in here, but it is worth taking the time to learn it. The integrated navigation and media setup looks very presentable and works well, and we like the touchpad-driven interface.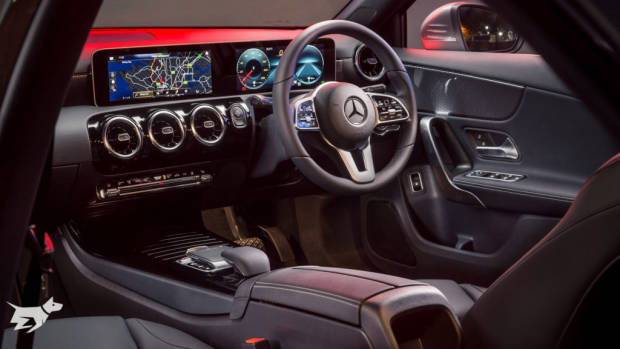 There are seat belts for five, but it's best to think of the small A-Class as a two-seater with an occasional pair of back seats. The bucket-style front chairs are upholstered in Artico simulated leather in either black, beige, or grey/black two-tone. The pews are comfortable but manually-adjustable, which feels cheap at this price point.
You have to spend a bit more money to bring the cabin up to levels that we'd associate with Mercedes-Benz. The Exclusive Package ($2,990) switches the upholstery to leather and adds heating and cooling plus open-pore wood and ambient lighting. The elusive power seat adjustment arrives with the Seat Comfort Package ($1,290). AMG-line packages are available for those seeking a sportier aesthetic, while the Communications Package ($2,490) brings a premium stereo and heads-up display into the mix. The total price for our specced-up A 250 e? $70,170, or about $76,000 driveaway.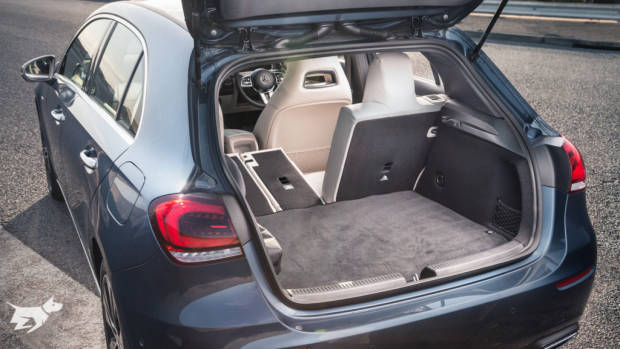 Behind the compact second row – which sadly does not feature air vents despite our hot climate – is a 310 litre boot, which is down 45 litres compared to the petrol-only A 250 due to battery packaging requirements. An A 250 e sedan is also available (for $66,000), and the sedan packs 355 litres, which itself is a decrease of 50 litres compared to the non-hybrid.
Back on the road, the use case for the plug-in hybrid A-Class is clear. When you want to drive the A 250 e further than 50-60km, you have a petrol engine and a 35L fuel tank. Recharge the A 250 e overnight with a regular 240-volt Australian power point and you'll wake up to a full battery – charging this way from empty to full takes about 7 hours. Run your commute over a couple of days and it'll be time to plug in again.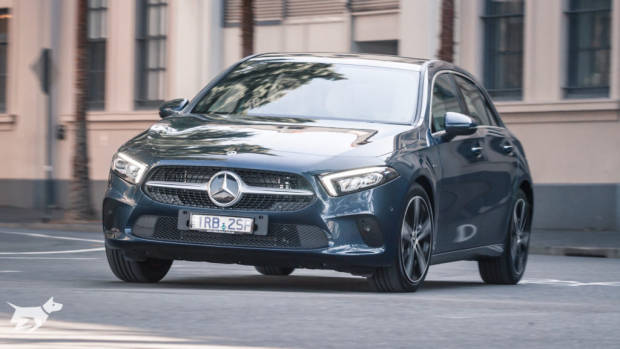 If you do more than just commute in town, you are probably part of the 25 per cent of buyers expected to tick a rare option on a plug-in hybrid: the A 250 e is available with 22kW DC fast-charging for an extra $1,490. This unlocks the ability to use public rapid chargers which will see the battery replenished to 80% in as little as 25 minutes. In our testing on the Chargefox network, this worked flawlessly.
The DC charging option also boosts theoretical AC charging speeds to 7.4kW – meaning if you install a three-phase wallbox in your garage, home charging speeds decrease from 7 hours to just 1 hour and 45 minutes. In other words, for the modest premium of a grand and a half, the DC package makes sense.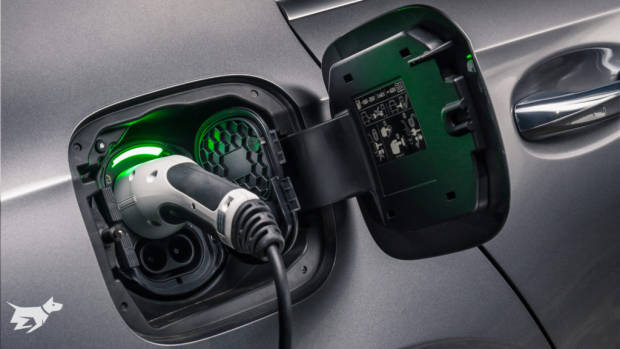 All of that said, you seriously have to lean in to the plug-in lifestyle for this to make economic and environmental sense. If you never charge the A 250 e, and never use its impressive electric range, you'll simply be lugging 350kg of dead weight … in a dead battery. And that's before mentioning that the plug-in A-Class costs $11,300 more than the petrol-only A 250 – and $16,900 more than the entry-level A 180 from which the A 250 e borrows its 1.3-litre engine.
In fact, you need to be attached to the idea of buying a Mercedes-Benz for the A 250 e to stack up as a proposition to buy. While the inherent flexibility of a plug-in hybrid is an advantage, with a petrol engine to fall back on, you can buy a Tesla Model 3 Standard Range Plus for $66,900 – and that is a full electric vehicle with 430km of range (WLTP). The cheapest Benz-badged full electric vehicle – the EQC 400 SUV – costs a rich $139,700. Next year, we expect the forthcoming small Mercedes-Benz full EV, the EQA, to arrive with a price under $100,000.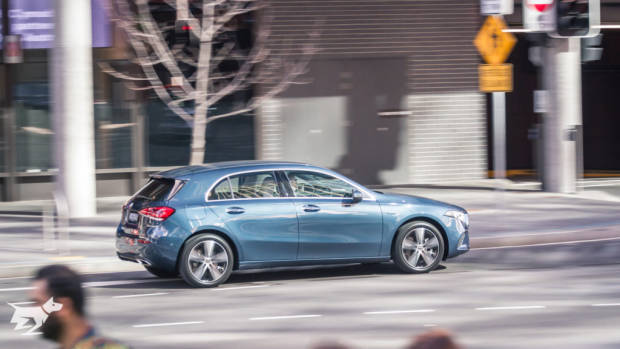 The whole point of the A 250 e, though, is that it allows you to dip a toe into the water of electrified motoring without having to dive into a pool of uncertain depth. While Australia's EV charging network is growing thanks to a mix of government investment and commercial interests, it can be hard at times to find a (working) charger in a convenient location. The petrol engine is not yet redundant.
That said, we wouldn't be surprised if an A 250 e owner – likely with a combustion SUV parked next to it in the garage – found the petrol engine here redundant in practice. The 1.3-litre isn't the most refined Mercedes-Benz engine, and we found ourselves avoiding needing to use it.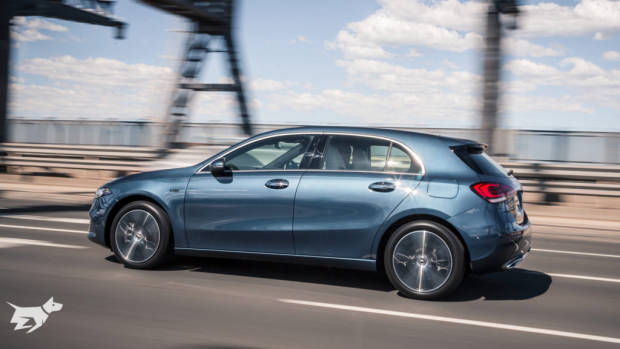 The engine fires up when you demand full power – in combination, the two systems provide 160kW/450Nm of torque for quick progress – or when you request that the remaining battery power is saved for later, or when the battery is drained. Co-developed with Renault, the 1.3-litre is a little gruff and not fast, but the assistance from the electric motor in hybrid mode with a near-empty battery does fill in some extra torque. Put simply, the petrol engine is fit for purpose for long drives, but not enjoyable to use.
For reference, the 1.3-litre is employed without electric assistance in the entry-level A 180 – while the A 250 uses a Benz two-litre turbocharged four-cylinder producing 165kW/350Nm.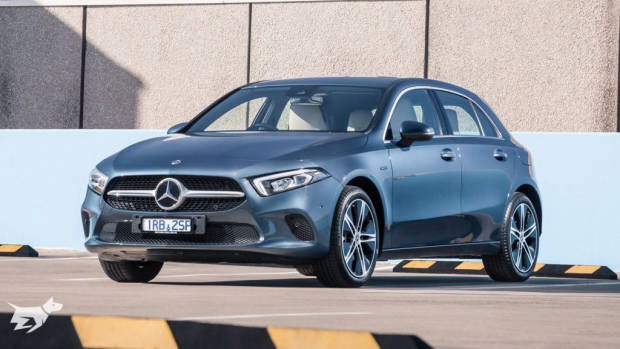 In the A 250 e, the electric motor – which makes 75kW/300Nm on its own – is more enjoyable to use. Effectively silent save for a faint whirr, the motor packs more than enough torque to scoot quickly away from the lights without the engine needing to fire up. Totally linear and flexible at city speeds – and even on the highway – the motor feels like such a natural fit it had us pining for a fully-electric A-Class. That can't be too far away.
The 15.6kWh battery is nestled under the rear of the car where it provides the A 250 e with a lower centre of gravity than the combustion version – and also a better front/rear weight balance. As such, the hybrid A-Class is endowed with handling that is agile and remarkably athletic. Despite its 350kg penalty over the ordinary A 250, the electrified version never feels heavy or cumbersome. To the contrary, it feels light in the hands and rewarding to drive.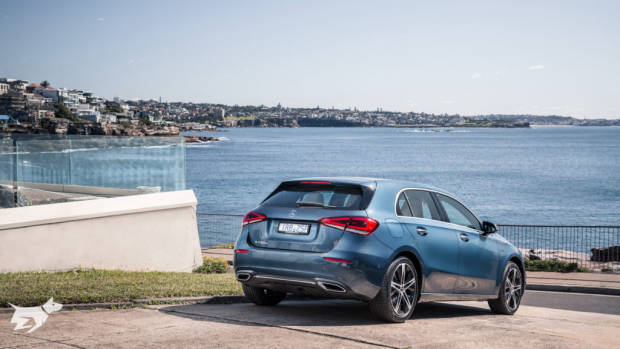 Unfortunately, the ride quality isn't quite at the level you expect in a Mercedes-Benz. In order to package the battery, the A 250 e steps back to the simplified torsion beam rear suspension setup used in the front-wheel-drive A 180 and A 250 – rather than the sophisticated multi-link independent rear suspension used in the $56,900 A 250 with 4MATIC all-wheel-drive.
The result is that the front suspension is reasonably compliant but as the A 250 e's rear end traverses a sharp-edged bump – think potholes or expansion joints – there is a noticeable thump that is both heard and felt. In the other A-Class variants with this suspension, this effect is quite unacceptable. At least in the A 250 e, it's ameliorated by the fact that the battery that is key to this hybrid experience simply will not fit with independent rear suspension, according to informed sources at the brand. Ultimately, we can live with it.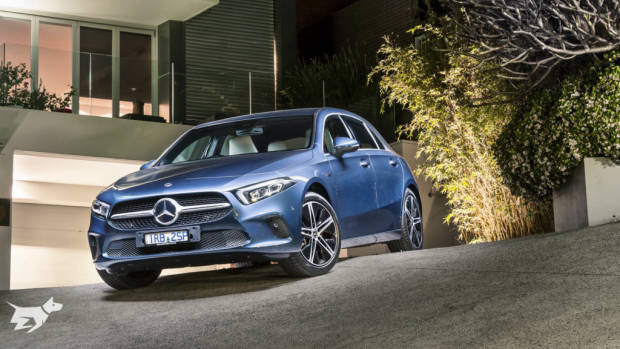 Speaking of living with the A 250 e – we continue to applaud Mercedes-Benz for moving to a five year warranty in March of this year, bolstering the ownership credentials of the vehicle. It is a shift that BMW and Audi have not yet followed. The warranty is transferrable to subsequent owners.
Service intervals, meanwhile, are either annually or every 25,000km – whichever comes first. The cheapest way to maintain the vehicle through Mercedes-Benz is to add a service pack when you buy the car. On non-AMG A-Class models, this costs $2,050 for three services (equivalent ot $683 per year, which the brand says is a total saving of $500). Four years costs $2,950 – the fourth service is a major one – while five years costs $3,500.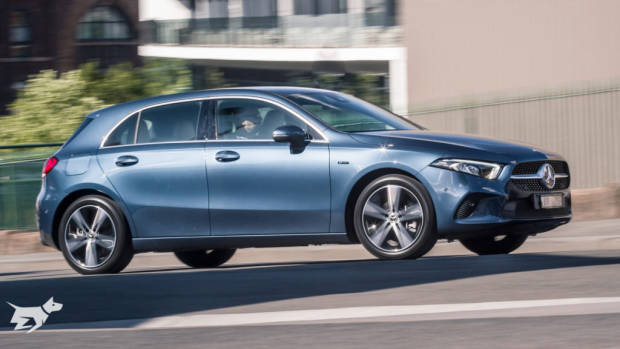 So, that's the 2021 Mercedes-Benz A 250 e. If you like the new Mercedes-Benz A-Class and you've been waiting for an easy way to dip a toe – perhaps a bit more – into the world of electrification, this vehicle makes it easy. Option in the DC charging package and you'll be juicing up in many places you already travel to. That's key: if you aren't going to maximise this car's electric motor and battery, you're much better off buying one of the petrol-only varieties of this car, which cost less money and, in the case of the A 250 4MATIC, ride better.
If, on the other hand, you plan to lean wholeheartedly into charging life, and you don't mind a bit of a badge premium for this Benz – an appropriately-specified A 250 e can make good sense.