It's perhaps not surprising to learn that time passes quickly when you are trying to dodge a potentially lethal air-borne virus but bloody hell, is it almost February?
A lot has happened in a short space of time, as manufacturers grow irritated with falling behind schedule and buyers feel the same about waiting six months or more for their new car.
We've also seen a lot of details emerge for some important new cars including pricing for the new Kia EV6 and got inside word on what engines will be available for the new Ford Ranger Raptor.
But what about the cars that are already here? Well despite the public holiday this week we published seven reviews this week covering everything from eight-seater SUVs to tradie utes – so take your pick.
It's been a fun week and we've even added a few surprises from the Chasing Cars team to our news effort so I encourage you to take a look.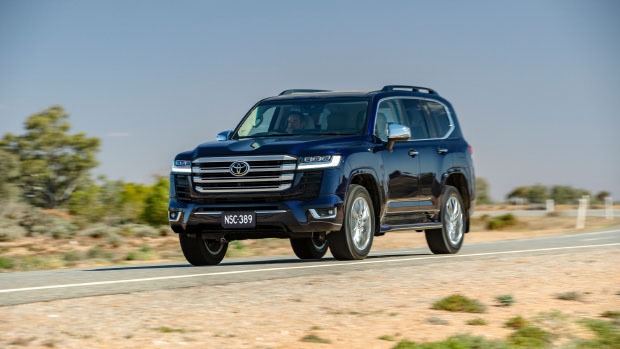 Toyota flags further delays for Land Cruiser 300 and more
It's no secret that Toyota, like all car manufacturers, is struggling to get enough semiconductors to build its cars at the desired rate right now and that problem has been compounded by the overwhelming demand for new cars in 2022.
In an admirable moment of transparency, Toyota gave us another update on its production schedule this week which has seen more delays added in January.
The latest delays specifically affect popular models such as the Land Cruiser 300 Series, Land Cruiser Prado, Land Cruiser 70 Series, the new-generation Lexus NX midsize SUV, Corolla hatch and sedan along with the Yaris Cross small SUV just to name a few.
Thankfully these earlier delays have meant planned assembly line interruptions in February will not go ahead, which is good news for car buyers.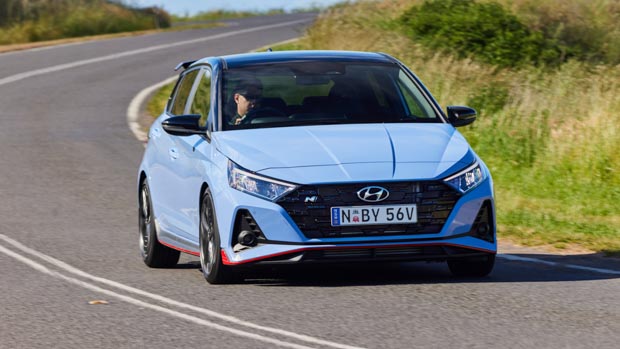 Hyundai i20 N wait times revealed
After launching globally late last year, the Hyundai i20 N has been quite a hit all over the world and its Aussie sales numbers are showing no signs of slowing down.
Given the industry-wide shortages, we reached out to Hyundai to find out just how long it would take to get your hands on one as demand is outstripping demand quite considerably.
Hyundai says 333 i20 Ns are either sitting in dealer lots or on a boat heading to Australia but with 495 orders currently in place, you'll be lucky to get one right now.
If you place an order right now, Hyundai says you'll be waiting around six months to get your hands on one so good luck.
Ford Bronco Raptor unveiled
The Ford Bronco Raptor was unveiled this week, replicating a formula of dialling up the brawn and off-road credentials that has worked incredibly well for the F-150 and Ranger.
Ford added a host of upgrades and new features to make the Bronco Raptor even more capable across roads and when blasting through sand dunes at speed.
These include taller shock towers, a reinforced underbody, bash plates and heavy-duty axles sourced from the Bronco DR race truck which has widened the track by 218mm. 
Ford has shoehorned a 3.0-litre twin-turbo petrol V6 engine under the bonnet and its engineers are targeting a power output of over 400hp (298kW) when it goes on sale.
Sadly, the Bronco is no closer to coming to Australia in factory form, but given that it and the Ranger share a chassis, we expect many of the upgrades seen here to be found on the new Ranger Raptor when it's unveiled later this year.
All the cars and SUVs we reviewed this week:
We gave you guys a treat this week as videographer Alek Hoskins got in front of the camera for the first time to talk about his GWM Ute Cannon-X long termer.
Alek's got big plans for his budget bus over the next six months including a tow test and some hardcore off-roading. He also touched on some things he likes and dislikes about this new ute a month into the ownership experience.
In our ongoing side mission to review cars that people don't buy a lot of – but really should – we nabbed the keys to the new Volvo V60 Cross Country to find out if it's worth the extra bucks over a Subaru Outback and if it's actually better than its SUV equivalent.
Next up, it was time for the Hyundai Palisade in the new Elite grade where we investigated this new mid-spec grade that could actually be the pick of the bunch.
The Toyota Hilux is Australia's best-selling vehicle, but does it live up to the hype? We had a look at the mid-tier SR5 grade to find out if it's good bang for your buck. 
Contributor and family man Iain Curry, who you might remember from the EV Challange, reviewed the Kia Sorento GT-Line diesel and loved its bank for buck but raised some concerns with the seven-seater's safety suite.
Other car and SUV news we covered this week: